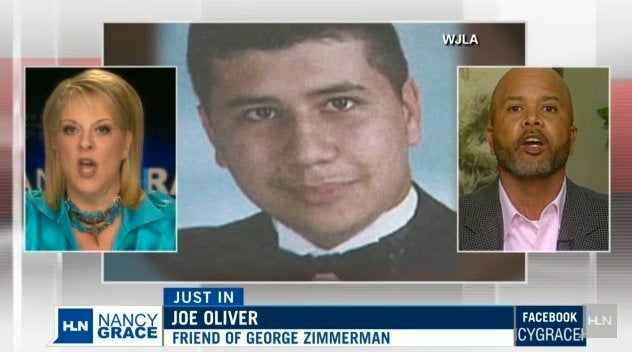 Nancy Grace tussled with Joe Oliver, the friend of Trayvon Martin shooter George Zimmerman, during her Tuesday show.
Oliver has become Zimmerman's chief defender since the Martin case exploded in the past few weeks, making media appearance after media appearance on behalf of his friend. On Tuesday night alone, he appeared on Grace's show, Piers Morgan's show and Lawrence O'Donnell's show (where he was given a very rough ride).
Oliver told Grace that the media has been distorting the facts about the case, starting with the false claim that Zimmerman is white.
"He is not white," he said. "He is a Latino male."
"Hold on, hold on, hold on," Grace started to say. Oliver kept raising objections to the media coverage, and Grace cut him off again.
"OK, hold everything!" she shouted. "Hold on -- no! Because it was never said on this show that anybody's white."
"I'm saying the media's reporting that in general," Oliver said.
Grace then addressed the dispute over whether Zimmerman made a racial slur while talking to a 911 dispatcher. "I hear him say 'f---ing coons," she said, as she was bleeped out. "I heard that, OK? I don't need NASA to tell me what I heard. I don't need a reporter. I heard it!"
Oliver said that whether or not a person heard Zimmerman make the slur depended on "perspective."
Before You Go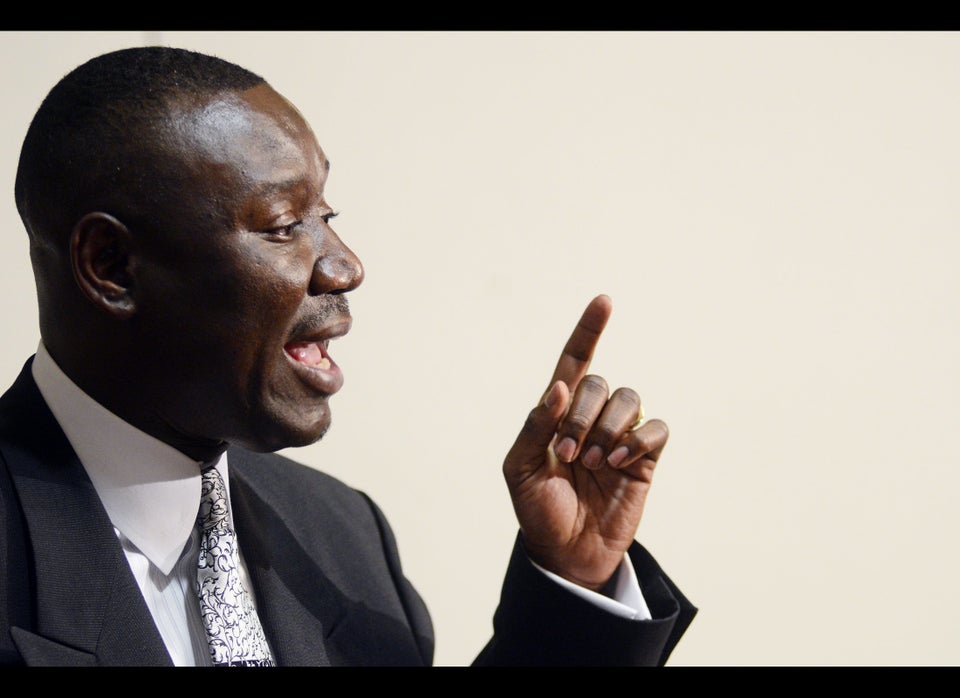 Trayvon Martin Photos
Popular in the Community