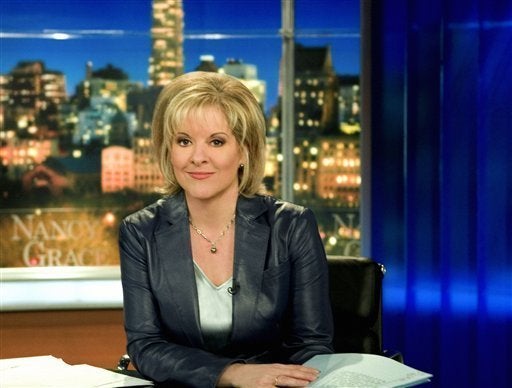 A lawsuit charging CNN host Nancy Grace with pushing Melinda Duckett, the mother of a missing child to kill herself due to her aggressive questioning was settled on Monday, with Grace agreeing to establish a $200,000 trust to help find the child, Trenton Duckett.
The Orlando Sentinel reported the terms of the settlement:
Under terms of the agreement, which was filed jointly in federal court by lawyers for Grace and for the estate, the money in the Trenton John Duckett Irrevocable Trust will transfer immediately to the National Center for Missing and Exploited Children if Trenton is not found alive by his 13th birthday. He would be six today.

The boy was two-years-old when he disappeared.

If Trenton is found alive before his 13th birthday, the trust's proceeds will be administered by his adoptive grandmother, Kathleen Calvert, for his benefit until his 18th birthday. He then could use the money as he wishes.
The parents of Melinda Duckett announced they were voluntarily dropping their suit against Grace.
In 2006, Duckett, then 21, appeared on Grace's talk show soon after her son, Trenton, went missing. Grace questioned Duckett harshly, accusing her of hiding something due to her vague answers.
Duckett committed suicide before the pre-taped program was aired. A lawsuit charging Grace with the wrongful death of Duckett soon followed.
On Monday, the Duckett family's lawyers released a statement absolving Grace and CNN of any wrongdoing:

After four years of litigation and extensive discovery, the parties now agree that Nancy Grace, the producers of her program, and CNN engaged in no intentional wrongdoing in the course of dedicating a program to finding the missing toddler, as alleged in the lawsuit...an apology has been extended to CNN and Nancy Grace to the extent that any suggestion has been made that anyone deliberately caused the family distress or Melinda Duckett's suicide.
CNN also released a statement. "We are pleased the lawsuit has been dismissed. The statement speaks for itself," the statement read.
Related
Popular in the Community