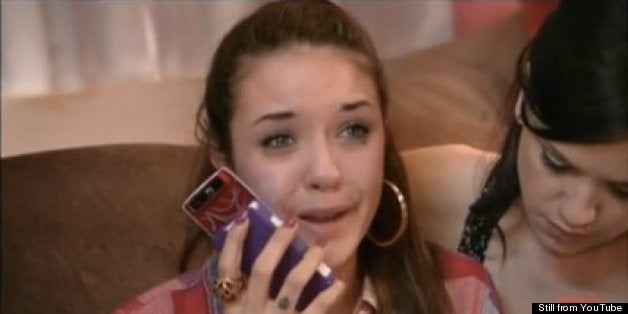 Neiers' tendency to compliment herself/burst into rages made for compelling trash TV. But by far the most infamous, meme-birthing "Pretty Wild" scene of them all is when Neiers hysterically tries to leave an angry voicemail for Sales without her mom chiming in. (E! has since taken down the clip, but it's in pretty perfect form in an old "Soup" episode. Scroll down to watch.) Viewers naturally wondered what Sales would have told Neiers had she picked up the phone. So, during a recent interview about the American love affair with fame and fortune, we derailed from the topic at hand to address a pressing question: would Sales have scream-cried back? Here's what she told us:
"I'm so glad I didn't pick up the phone, because she was in distress. It would not have been a productive conversation. But if I had been able to talk to her I would have reassured her that the Vanity Fair article -- which was very straightforward and made no judgments about her innocence or guilt -- would have no bearing on her adjudication whatsoever, which it didn't. It was just a magazine article and it really meant her no harm, and I don't think did her any harm. Her case was her case. She pled no contest to burglary, which is a strike offense in the state of California. I think that says it all that she pled no contest. She got a 180-day sentence, which is an extremely light sentence for this offense, and she did 29 days. So I don't think Alexis Neiers has a whole lot to complain about at this point."
Calling all HuffPost superfans!
Sign up for membership to become a founding member and help shape HuffPost's next chapter
BEFORE YOU GO
PHOTO GALLERY
'The Bling Ring'