Nancy Mace, who announced last week that she would challenge South Carolina Sen. Lindsey Graham in the state's Republican primary, knows she's waging an uphill battle.
In an interview on the "Laura Ingraham Show" Thursday, Mace acknowledged her campaign "is not going to be easy."
"It's going to be brutal. I'm going to be savaged," she said. She also highlighted that Graham "has a massive war chest" and that "no one in this race is going to raise him dollar for dollar."
Despite those challenges, Mace emphasized that she remains undeterred, and cited the adversity she faced following her graduation from the Citadel, a military college in South Carolina.
"When I graduated as the first woman from the Citadel, I went through an experience in my life that was very challenging," Mace said. "I was ostracized, and I was left alone."
Mace said she learned that "you can sort of conform to this establishment, good-old-boy system, change your values and your principles and who you are to ... try and be successful, and ultimately fail, or you can stand firm on your principles and be strong and unwavering and be successful."
"I haven't lost hope," she stressed.
Mace, 35, is a public-relations consultant based in Charleston. She has touted her conservative values and enjoys the support of tea party Republicans; last week, Mace cited leaders of the movement, including Sens. Rand Paul (R-Ky.) and Ted Cruz (R-Texas) in her campaign kickoff speech.
Before You Go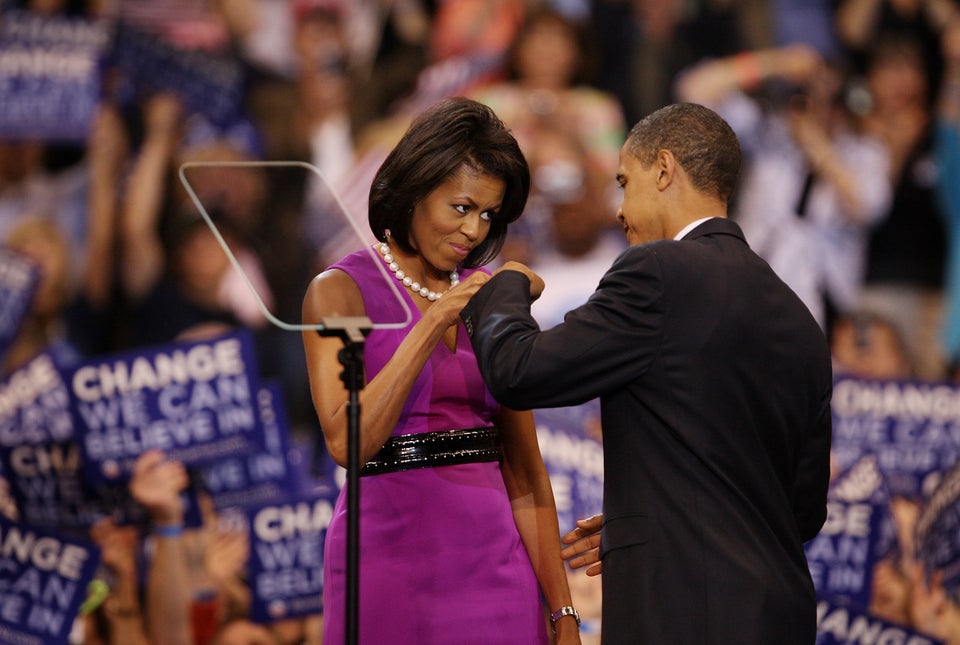 Obama's Fist Bumps
Popular in the Community