WASHINGTON ― House Minority Leader Nancy Pelosi (D-Calif.) has always been a close ally of the abortion rights movement, but several feminist leaders turned on her this week after she said the Democratic Party should continue to be inclusive of anti-abortion candidates.
"Courting social conservatives by selling out women is not a winning campaign strategy but a morally bankrupt attempt to win votes without concern for the women who desperately need Democrats in their corner to fight against Republican attempts to restrict abortion," said Shaunna Thomas, co-founder of the feminist advocacy group Ultraviolet.
Pelosi, who is seeking to capitalize on dissatisfaction with President Donald Trump to try to pick up House seats in the 2018 midterm elections, told The Washington Post in an interview Tuesday that the subject of abortion is "fading" as a source of internecine tension for Democrats and that the party should not start having a litmus test for candidates on singular issues. She noted that some of her colleagues, including Sen. Bob Casey (D-Pa.), oppose abortion rights and that she'd like them to stay in the Democratic Party.
"This is not a rubber-stamp party," she said.
Ilyse Hogue, president of NARAL Pro-Choice America, said Pelosi's strategy would move the Democratic Party backward and "trade away" hard-fought women's rights for political points. Thomas, who has never before criticized Pelosi, said her comments on abortion rights are "unsettling" and "dead wrong."
"If the Democrats will not stand by women unconditionally and support their right to reproductive health care, then who will?" she said.
Pelosi pointed to her "devout Catholic family" as the reason she tolerates differing views on abortion. "Most of those people — my family, extended family — are not pro-choice. You think I'm kicking them out of the Democratic Party?"
Catholics for Choice, an abortion rights group, denounced Pelosi's comments as "downright irresponsible" and out of touch with most Catholics. The organization pointed out that a majority of Catholic voters actually support legal abortion, despite the church's teachings.
"As Catholics, we are dismayed by Minority Leader Pelosi's out-of-touch and self-serving statements that throw women and their right to make their own moral decisions under the bus," said Jon O'Brien, the group's president. "Let's be clear: Unity in diversity of thought is an important value in America and what any political party should seek to nurture. However, a party that claims the mantle on social justice and civil liberties cannot turn its back on women's moral autonomy and the right to make conscience-based decisions."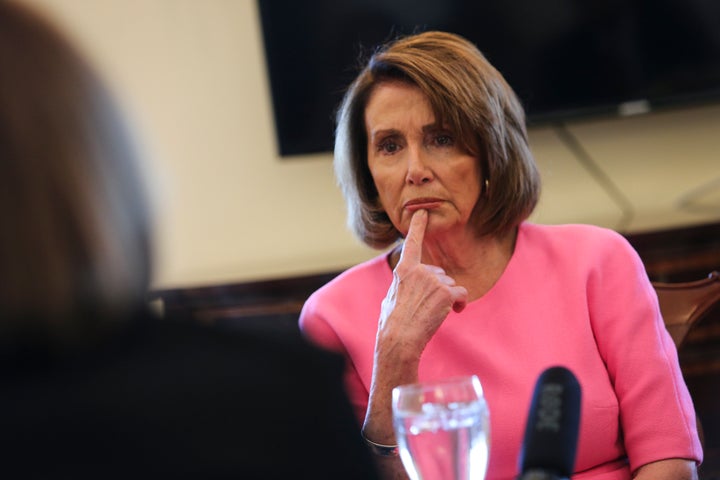 Pelosi's comments and the accompanying backlash mark the latest twist in a debate that has erupted within Democratic ranks over whether and how much the party should tolerate politicians with varying degrees of opposition to abortion rights.
The latest dispute, which has simmered in recent years, boiled over two weeks ago when it emerged that Heath Mello, an Omaha mayoral candidate whom the Democratic National Committee was including on its "unity tour," had a history of supporting abortion restrictions as a state lawmaker. NARAL Pro-Choice America, one of the country's leading reproductive rights groups, slammed DNC chair Tom Perez and Sen. Bernie Sanders (I-Vt.) for giving an abortion rights opponent top billing on a national tour. (Sanders headlined the tour's rally for Mello, though Perez did not appear at that stop.)
On the eve the April 20 rally in Omaha, Mello promised to protect abortion rights as mayor, but he did not disavow his past votes, including one for a state-level ban on abortions at 20 weeks or later.
Perez responded by issuing a strongly worded statement in support of abortion rights that many interpreted as a declaration that lawmakers who legislate their anti-abortion views were not welcome in the Democratic camp. The DNC has since clarified that Perez "does not believe in litmus tests."
Sanders stood by the decision to appear with Mello, claiming the party needed to accept abortion opponents to compete in more conservative areas. Pelosi, Senate Minority Leader Chuck Schumer (D-N.Y.) and Sen. Elizabeth Warren (D-Mass.) all followed up with comments affirming that being a "pro-life Democrat," in one form or another, is not a contradiction in terms. (Warren, however, who is one of the party's top fundraisers, later said that she would "probably not" endorse Democrats who oppose abortion rights.)
The Republican National Committee was quick to highlight the divisions in the party that the spat exposed, distributing coverage of the incident to reporters.
While about three-quarters of Democrats support legal abortion, according to a January 2017 Pew poll, the issue remains complicated and sensitive for the more right-leaning wing of the party. Roughly one-third of Democrats who identify as "conservative/moderate" said abortion should be illegal in most or all cases.
"Nancy is right. There is room in the Democratic Party for people who are with us on every issue except for that."
Pelosi's more detailed comments to The Washington Post were an apparent attempt to head off political fallout and clarify that the Democratic Party does not have a litmus tests for candidates as it seeks to translate the Trump backlash to major electoral gains.
Democratic leadership remains committed to pro-choice policies and has never permitted congressional Democrats to provide the deciding votes needed to pass legislation that meaningfully curtails reproductive rights, according to a Pelosi spokesman. As an example, the spokesman cited the party's united stance against Republican efforts to defund Planned Parenthood.
Pelosi was simply acknowledging the reality that some House and Senate Democrats who agree with the party on a host of issues nonetheless disagree on abortion rights, the spokesman added.
"Nancy is right. There is room in the Democratic Party for people who are with us on every issue except for that," said former Vermont Gov. Howard Dean, who chaired the DNC from 2005 to 2009.
"I don't think it is essential to win back the House majority. I just think it is smart politics," he added.
Congressional Democrats once included a more sizable contingent of abortion rights opponents. During the debate over the Affordable Care Act, for example, 64 House Democrats voted for the Stupak amendment, which would have barred federal funds for insurance plans that cover abortion. All but a few of those members lost their seats in the 2010 midterm elections. There are now only a handful of Democrats in either chamber of Congress that identify as "pro-life," which can mean anything from staunch opposition to all forms of abortion to a faith-rooted personal view with virtually no bearing on policy.
Pelosi's comments were "great. We appreciate that she says we're a big-tent party," according to Kristen Day, executive director of Democrats for Life of America, which represents anti-abortion Democrats and has roughly 10,000 dues-paying members. "They know that if they want to be in leadership again, they need the pro-life Democrats."
But Day argued that her remarks are not enough to stem the exodus of abortion opponents from the party. She received calls from many anti-abortion Democrats after the Mello incident that Perez's statement was the last straw for them. (Democrats for Life endorsed Mello when he was a state senator.)
"If we are going to be a big-tent party, we have to let people vote their conscience ― not just say they can vote their conscience, but actually let them do it," she said.
Day suggested that an area where the party can build common ground with abortion opponents in their ranks is on fighting for paid family leave and prenatal care. She is also trying to meet with Tom Perez to discuss her concerns.
"Tom has and will continue to meet with both sides of this issue," said Xochitl Hinojosa, the DNC's communications director. The DNC is in touch with Day's group, she added.
Day claimed that her organization met with Dean in 2005 when he became DNC chair. Dean could not recall the discussion with Day's group, but he did remember meeting with a number of anti-abortion groups, including the far more conservative Christian Coalition.
"I met with all sorts of people. ... I don't know that it ever picked up any votes, but I do think that we have to be more respectful of each other's points of view."
Before You Go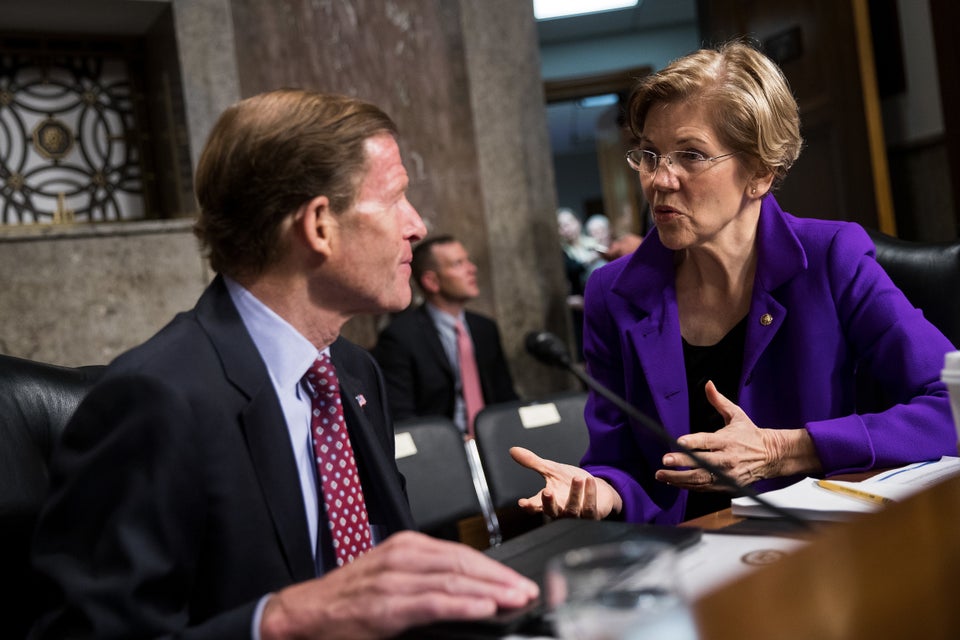 2017 Scenes From Congress & Capitol Hill
Popular in the Community