House Minority Leader Nancy Pelosi (D-Calif.) was shocked and saddened when she learned that Sen. Barbara Boxer (D-Calif.) will not be running for re-election in 2016.
Boxer's decision to leave the Senate at the end of her term was announced in a video posted on YouTube and sent to supporters Thursday morning.
When a reporter asked Pelosi about the retirement during a weekly news conference on Capitol Hill, the leader said she "didn't know" about Boxer's decision.
"She is one of the most unselfish politicians I've ever known of ... She's reached across the aisle, she's reached across our state," Pelosi said.
Pelosi briefly talked about her personal friendship with Boxer and how their families are very close.
"I think it's a big loss for the country, but she knows her timetable," Pelosi said.
Before You Go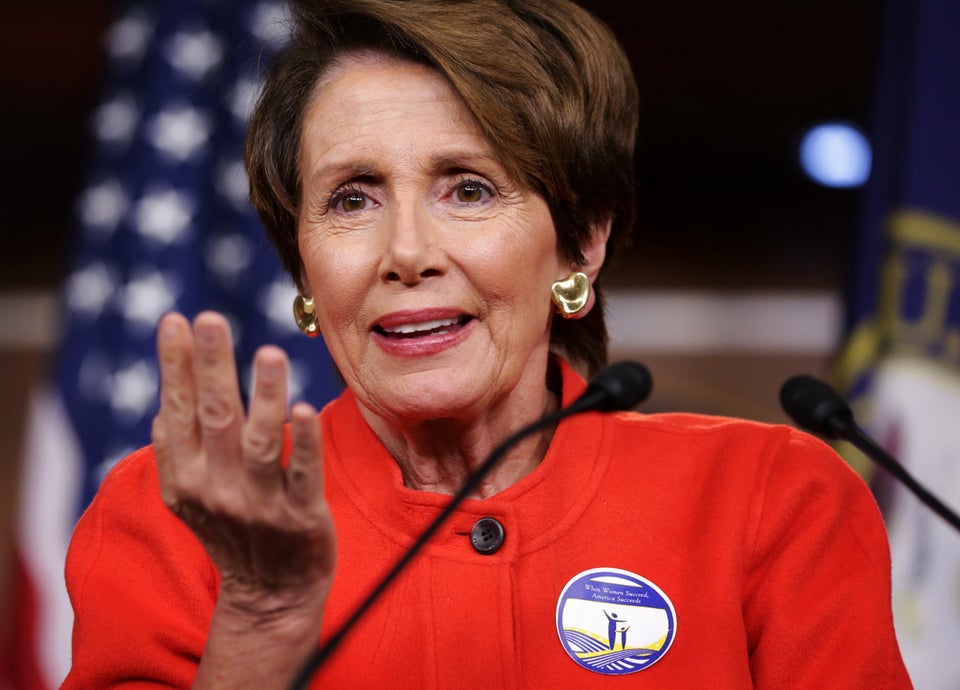 Pelosi's Greatest 'What Is Going On Here?' Faces
Popular in the Community