 WASHINGTON -- House Minority Leader Nancy Pelosi (D-Calif.) said Tuesday that if a new select committee on Benghazi is to be fair, it must have even numbers of lawmakers from both parties.
"The panel should be equally divided between Democrats and Republicans as is done on the House Ethics Committee," Pelosi said in a statement. "It should require that witnesses are called and interviewed, subpoenas are issued, and information is shared on a bipartisan basis. Only then could it be fair."
Asked to clarify whether Pelosi is saying Democrats won't participate in the committee unless they make up 50 percent of its membership, a Democratic leadership aide said, "She's setting a standard. We'll see what their proposal calls for."
Brendan Buck, a spokesman for House Speaker John Boehner (R-Ohio), said Pelosi hasn't always thought select committees needed even numbers of members from both parties to be fair. He emailed reporters a 2007 press release from then-Speaker Pelosi, when she formed a select committee on climate change. That committee had a 9-to-6 ratio, in favor of Democrats.
Boehner announced last week that he was creating the new Benghazi select committee in response to the Obama administration's "dismissiveness and evasion" on the matter. On Monday, he tapped Rep. Trey Gowdy (R-S.C.) as its chairman. Democrats and the White House maintain that Republicans are trying to politicize the 2012 attacks on the U.S. mission in Benghazi, Libya, in which four Americans were killed.
Gowdy threw cold water on the idea of Democrats and Republicans being equally represented on his committee, according to Fox News reporter Chad Pergram:
Democrats are still watching to see how the committee is constructed before deciding how to proceed, but it wouldn't be unprecedented if they decided to boycott it altogether. As Greg Sargent of The Washington Post reports, House Democratic leaders in 2005 refused to participate in GOP-led hearings on what went wrong with the Bush administration's response to Hurricane Katrina. Democrats argued the hearings were set up in a way to ensure that they wouldn't produce a serious investigation.
This story has been updated with Rep. Trey Gowdy's response.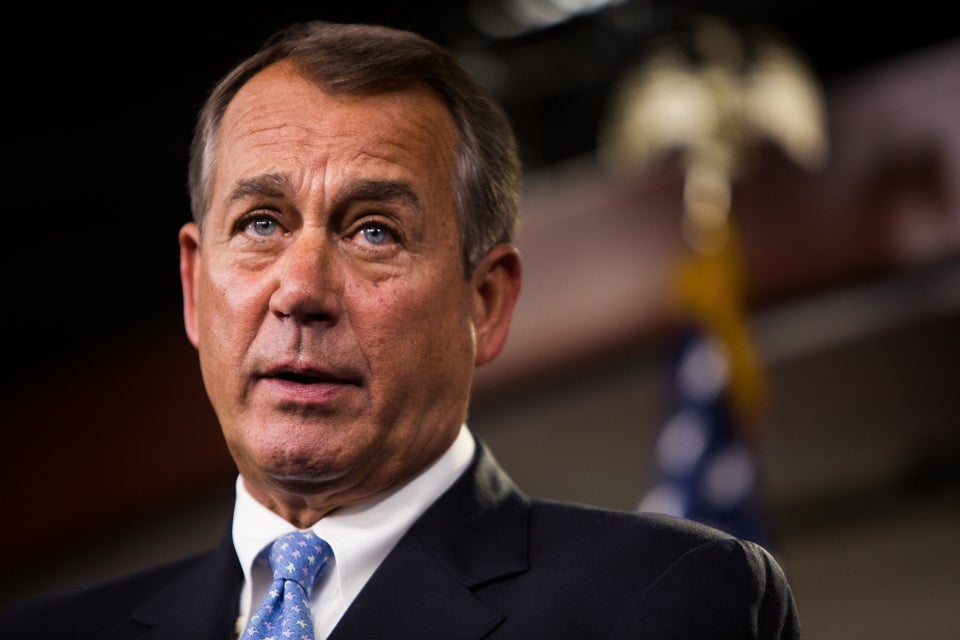 Speakers Of The House (1920-Present)
Popular in the Community