 WASHINGTON -- House Minority Leader Nancy Pelosi (D-Calif.) said the families of victims of the 2012 Benghazi, Libya, attack have reached out to lawmakers to ask them not to launch another probe into the incident.
"Two of their families have called us and said, 'Please don't take us down this path again,'" Pelosi said during her weekly press conference. "It's really hard for them. It's very sad."
Rep. Louise Slaughter's (D-N.Y.) office confirmed that a family member from the maternal side of Tyrone Woods' family called on Thursday to express support for the congresswoman's position on the issue, which is that another probe is not necessary. Woods was one of the CIA contractors killed in the attack. A Democratic aide said another family also has reached out to Democrats.
Pelosi's remarks come as Democrats are trying to figure out what role, if any, they want to have in a new select committee on Benghazi that House Speaker John Boehner (R-Ohio) announced this week. During her briefing, Pelosi says she's waiting to talk to Boehner personally before Democrats decide their next steps.
Not that she thinks the committee has any serious goals. She chalked up the formation of the new panel to Republicans wanting a fresh face for their ongoing political attacks on the matter. For months, Rep. Darrell Issa (R-Calif.) has been criticizing the administration over Benghazi in his role as chairman of the House Oversight and Government Reform Committee. Ongoing congressional probes into the incident have produced little new information, however.
"This is a stunt," Pelosi said. "Issa is damaged goods. They had to move to another venue with another chairman."
This story has been updated to include that Slaughter's office confirmed a call from a family member of Tyrone Woods.
Before You Go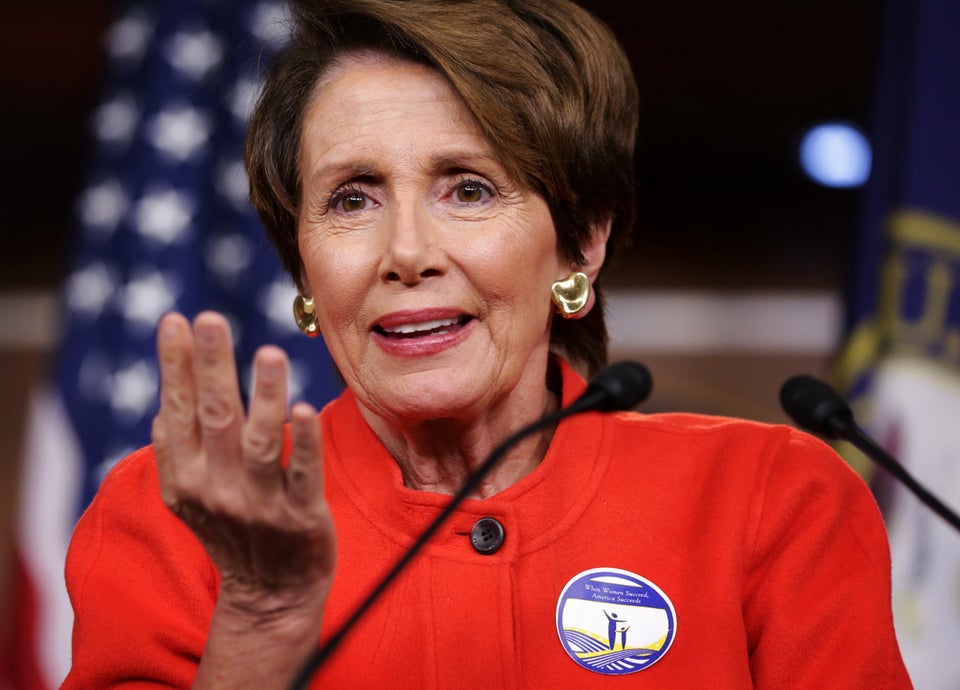 Pelosi's Greatest 'What Is Going On Here?' Faces
Popular in the Community