 WASHINGTON -- House Minority Leader Nancy Pelosi (D-Calif.) may have worked alongside former Rep. Bob Filner (D-Calif.) for 10 years in Congress, but now that he's facing a string of sexual harassment allegations, she isn't exactly rising to his defense.
During a Thursday roundtable with reporters, Pelosi was touting a new Democratic push on women's economic success when a reporter mentioned the allegations against Filner, now the mayor of San Diego, describing him as someone who Pelosi used to work with. Indeed, he and Pelosi were founding members of the Congressional Progressive Caucus.
"Don't identify him as my former colleague," Pelosi shot back with an agitated look.
Filner is facing allegations of sexual harassment from three of his long-time supporters who are demanding his resignation. San Diego Councilwoman Donna Frye has also called for him to be replaced, writing to Filner last week that she had received "credible evidence" that he has harassed more than one woman.
But Filner has denied any wrongdoing and has refused to step down, though he conceded that he has treated some women poorly. He described himself as "a hugger" and said his actions have been misinterpreted. His chief of staff, meanwhile, resigned last week.
Ironically, Filner is slated to be the keynote speaker at a conference on military sexual assault next month.
Support HuffPost
The Stakes Have Never Been Higher
Before You Go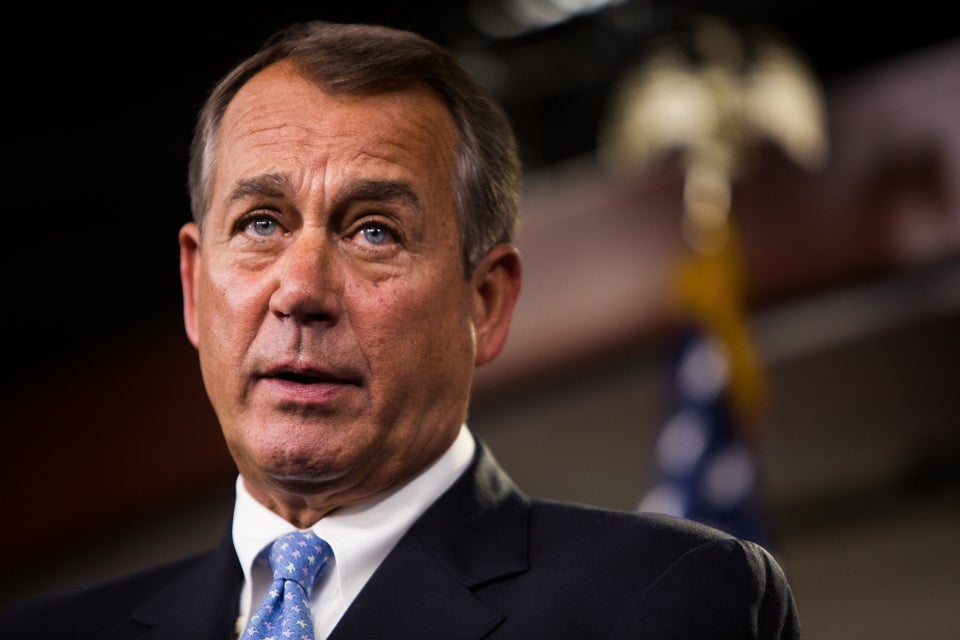 Speakers Of The House (1920-Present)
Popular in the Community