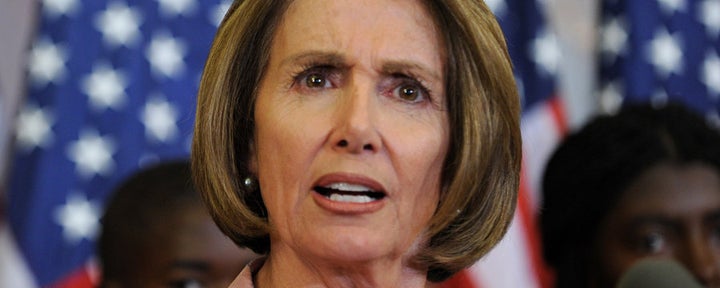 House Speaker Nancy Pelosi on Tuesday called for a probe into the funding of efforts to oppose building a mosque and Islamic community center a few blocks away from "Ground Zero" in New York City.
"There is no question that there's a concerted effort to make this a political issue by some," Pelosi told San Francisco-based radio station KCBS. "I join those who have called for looking into how is this opposition to the mosque being funded."
The California Democrat continued, "How is this being ginned up that we are here talking about Treasure Island, something we've been working on for decades, something of great interest to our community, as we go forward to an election about the future of our country, and two of the first three questions are about a zoning issue in New York City?"
According to Pelosi, any controversy surrounding the proposed mosque should be regarded as a local issue.
"I think everyone respects the right of people in our country to express their religious beliefs on their property," she said. "The decision, though, as to how to go forward in New York is up to New York."
The remarks from Pelosi come on the heels of Senate Majority Leader Harry Reid signaling he "thinks that the mosque should be built someplace else."
New York City Mayor Michael Bloomberg and President Obama have both expressed support for the right of developers to construct the religious center near where the World Trade Center stood prior to September 11, 2001.
Listen to Pelosi share her take on the issue:
UPDATE: Pelosi's office released the following statement to Greg Sargent at the Washington Post on Wednesday in attempt to clarify the House Speaker's earlier comments:
"The freedom of religion is a Constitutional right. Where a place of worship is located is a local decision.

"I support the statement made by the Interfaith Alliance that 'We agree with the ADL that there is a need for transparency about who is funding the effort to build this Islamic center. At the same time, we should also ask who is funding the attacks against the construction of the center.'

"For all of those expressing concern about the 9/11 families, we call upon them to join us in support of the James Zadroga 9/11 Health and Compensation Act when Congress returns in September."
Popular in the Community