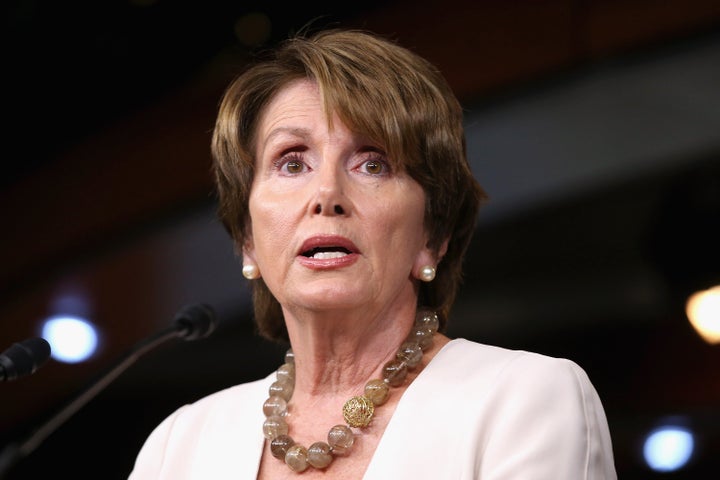 WASHINGTON -- House Minority Leader Nancy Pelosi (D-Calif.) laid out the stakes of November's elections to hundreds of young voters Thursday, amping up her push for a constitutional amendment overturning the Citizens United decision.
Speaking at the Campus Progress national conference, the top House Democrat called for "citizen-funded elections" rooted in low-dollar contributions. She told members of the progressive advocacy organization that independent groups obscure political dialogue.
"Suffocate the airwaves, suppress the vote and poison the debate," Pelosi said of super PACs and other groups freed by the Citizens United decision to collect and spend unlimited sums. "So what does the average person say? 'I don't understand any of this.' And that is a victory for the special interests. The lower the turnout, the better they do."
In a statement earlier this month, Pelosi detailed her "DARE" approach to dealing with the landmark Supreme Court ruling: require disclosure of donors' identities, amend the Constitution to overturn Citizens United, reform the political environment that allows outsize influence and elect transparency-minded politicians.
Pelosi and several other speakers at the day-long convention stopped short of attacking the highest-profile recipient of super PAC spending: presumptive GOP presidential nominee Mitt Romney.
But they came awfully close.
"I think [Republicans] grew up in a different neighborhood. I grew up in a blue-collar neighborhood of the northwest side of Chicago," said John Podesta, chair and counsel at the Center for American Progress, a progressive think tank. "Things must look a little different from the top of a jet ski in Lake Winnipesaukee," Podesta added, referring to Romney's New Hampshire vacation home.
Labor Secretary Hilda Solis teed up a common refrain of the Obama's reelection team, accusing Republicans of favoring economic inequality by voting against higher taxes for the wealthiest Americans.
"We know we have to show up to work. We know we have to abide by the rules," Solis said. "But there are some people who just want to push that aside and just take care of their own and not think about all of us and the well-being of our country."
Sen. Dick Durbin (D-Ill.) offered the most direct remarks on the former Massachusetts governor, saying he has to "shudder to think about" funding for veterans programs in a Romney presidency.
CORRECTION: This story originally incorrectly referred to the chair and counsel at the Center for American Progress as David Podesta, instead of John Podesta.
Before You Go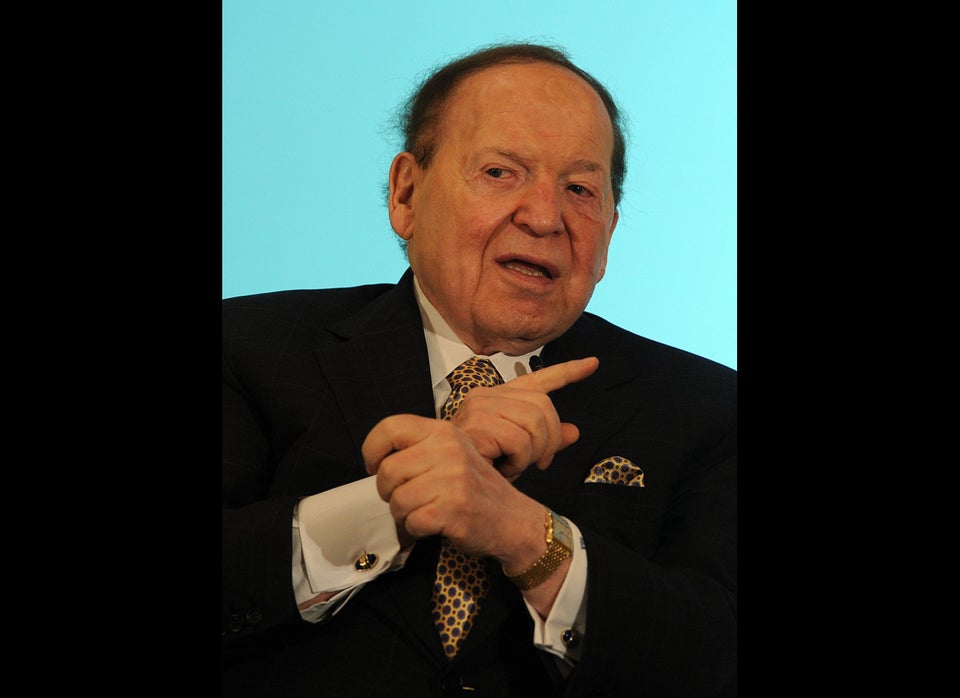 Donors Giving $500,000-Plus To Super PACs
Popular in the Community