 WASHINGTON -- The White House has been mum on whether President Barack Obama is prepared to take executive action to ban workplace discrimination against lesbian, gay, bisexual and transgender people. But ahead of the State of the Union, House Democratic leaders say taking that step is a no-brainer.
When asked Tuesday if she thinks the president should take action, House Minority Leader Nancy Pelosi (D-Calif.) said, "Of course."
"I agree 100 percent," said Rep. Chris Van Hollen (D-Md.), ranking member on the House Budget Committee. "The federal government can set an example as a major purchaser of services."
Obama has been reluctant to take such action because it would only be a partial fix: he only has the ability to ban workplace discrimination among government contractors, while Congress could go further by passing legislation that applies to all employers.
But the president threw that rationale out the window on Tuesday when the White House announced he will take executive action to raise the minimum wage for government contractors, despite his continued push for Congress to take broader action on that front.
It's not like lawmakers haven't done anything to address employment discrimination against LGBT people. The Senate passed a bipartisan bill -- the Employment Non-Discrimination Act -- that would ban workplace discrimination based on sexual orientation and gender identity. But House Speaker John Boehner (R-Ohio) has signaled he won't give it a vote, and in the meantime, gay rights supporters are urging Obama to act.
While presidential action would not be nearly as comprehensive as ENDA, it would protect as many as 16 million workers in the absence of congressional action. As it stands, it is currently legal in 33 states for an employer to fire or harass someone for being LGBT.
Rep. Debbie Wasserman Schultz (D-Fla.), chairwoman of the Democratic National Committee, wouldn't say outright that Obama should move forward with executive action on ENDA. But she certainly signaled support for it.
"I think the president should use his expected authority ... in as broad a way as he can to ensure that we can move this country forward," Wasserman Schultz said. "On ENDA ... the ideal is to make sure that we can put it in law, make sure that it is deep in the DNA of our statutes. But like I said, I think the president is committed to using his pen as much as possible to ensure as many Americans as we can are empowered to create opportunities for themselves and take advantage of those opportunities."
Asked if that is a yes, she replied, "My answers stands."
Pelosi and Van Hollen emphasized that they, too, preferred that Congress act on the issue. They lamented that Boehner won't let the bill get a vote, despite the House bill having 200 cosponsors, including six Republicans.
"The Speaker should just bring up the bill," Pelosi said. "The ENDA thing is so clear cut. The votes are there. The Senate has passed it. It could be on the president's desk."
Rep. Jim Clyburn (D-S.C.), the assistant Democratic leader, said he feels "very strongly" that Obama should take executive action on ENDA and noted that it was an 1863 executive action by President Abraham Lincoln, the Emancipation Proclamation, that led to the end of slavery.
"I don't know where I would be today if the executive order had not been used to get rid of slavery," said Clyburn, who is African-American. "These were not laws passed by Congress. The "Lincoln" movie was all about trying to get the 13th Amendment, to make sure that it lasted after Lincoln left the presidency. But the slaves were freed by then."
This story has been updated to include further developments on Tuesday.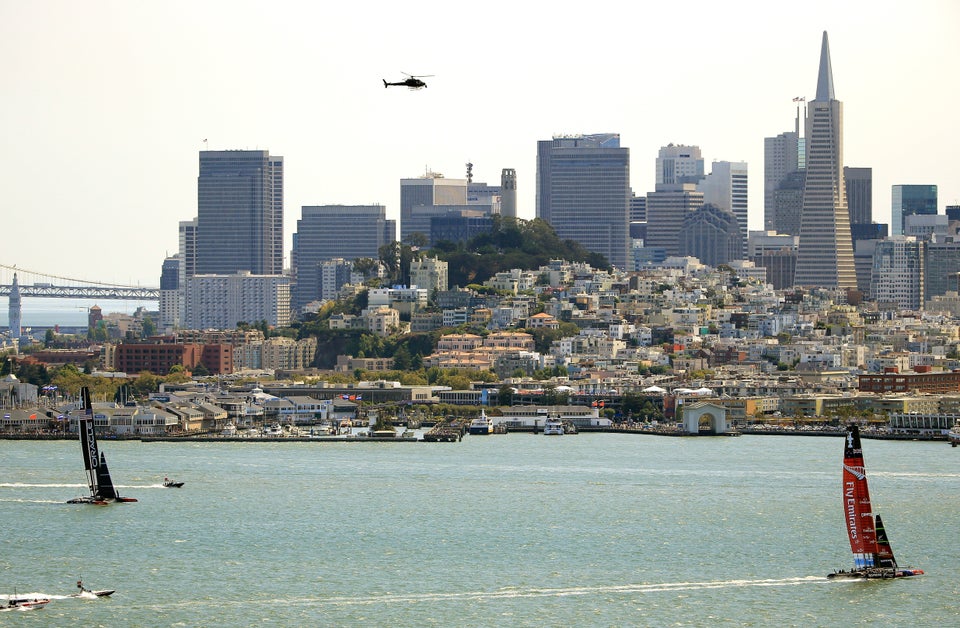 Best States For LGBT Workers