Additionally, Obama's latest offer would permanently extend the Bush tax cuts for incomes of less than $400,000. Previously, the president had insisted that taxes increase on families with income above $250,000.
Despite these changes, Pelosi said she could convince her caucus to get behind such a plan, if need be.
"Do you think you could sell it to your caucus?" MSNBC host Andrea Mitchell asked Pelosi in an interview on Tuesday.
"I do," replied Pelosi, adding, "Yes, the Democrats will stick with the president -- and maybe not every single one of them."
Pelosi certainly knows the temperature of her caucus better than any other lawmaker. And if she predicts that chained CPI could make it through, the likelihood is that she knows she can rally the votes to get it through. But other top officials were holding off on judgment for the time being.
"Well, there is a lot of understandable resistance to the chained CPI idea," Rep. Chris Van Hollen (D-Md.) told The Huffington Post in a phone interview. "I think people are upset with that provision, but they want to see the overall agreement. I think everyone wants to see the final package and then weigh in."
"Everybody is withholding final judgement to see what [the deal] actually is. It is still a work in progress and people have expressed the fact that they don't like that provision," Van Hollen added. "The White House needs to keep that in mind. They need to keep in mind that people are going to weigh the final package. And what they've asked is that people withhold final judgment."
On Tuesday afternoon, HuffPost asked White House Press Secretary Jay Carney what Democrats who promised not to touch Social Security would tell their constituents if they voted for Obama's proposal.
"Let's be clear: This is something that the Republicans have asked for and as part of an effort to find common ground with Republicans, the president has agreed to put this in his proposal," replied Carney. "He has agreed to have this as part of a broad deficit reduction package that includes asking the wealthiest to pay more so that we can achieve the kind of revenue targets that are necessary to a balanced approach to deficit reduction."
In her MSNBC interview, Pelosi also noted that the president's plan -- which is not his final offer -- includes protections for low-income individuals from the Social Security changes, which could soften the blow.
"The details of this are not all ironed out, but they all mitigate for helping the poorest and neediest in our society, whether they're Supplemental Security Income recipients, whether they're 80 and older or whether they're truly needy in-between," said Pelosi, adding it was "worth making a compromise" to avoid going over the fiscal cliff.
Carney made a similar point repeatedly during the press briefing, repeatedly saying chained CPI was a "technical" adjustment that "economists believe is about getting a proper measure of inflation."
Yet Democrats and progressives were hardly reassured on Tuesday. When the White House Director of Legislative Affairs Rob Nabors went to Capitol Hill to go over the latest fiscal cliff negotiations, he reportedly received an "earful" on chained CPI.
In a comment to HuffPost, Sen. Jeff Merkley (D-Ore.) said, "We had an election, and the voters sent a message to Congress to focus on jobs and fairness -- not cutting benefits for people who have worked all their lives and are now making ends meet on fixed incomes. The formula we use to adjust cost-of-living changes for seniors needs to reflect the real costs they face, not the budgetary fantasies of Washington."
Rep. Jan Schakowsky (D-Ill.) called chained CPI "a benefit cut -– pure and simple" in a statement on Tuesday. Rep. Raul Grijalva (D-Ariz.) said it was "a Beltway fig leaf that I will never support." Sen. Dick Durbin (D-Ill.) said "at this stage [it] is the wrong way to go." Progressive advocacy groups such as CREDO, MoveOn, the Progressive Change Campaign Committee and Social Security Works all responded to the president's latest offer saying Social Security cuts were unacceptable.
Durbin, however, also told HuffPost a few weeks ago that he would be willing to consider chained CPI "in a much broader context, not by itself."
That, clearly, turned out to not be the case.
Arthur Delaney contributed reporting.
Before You Go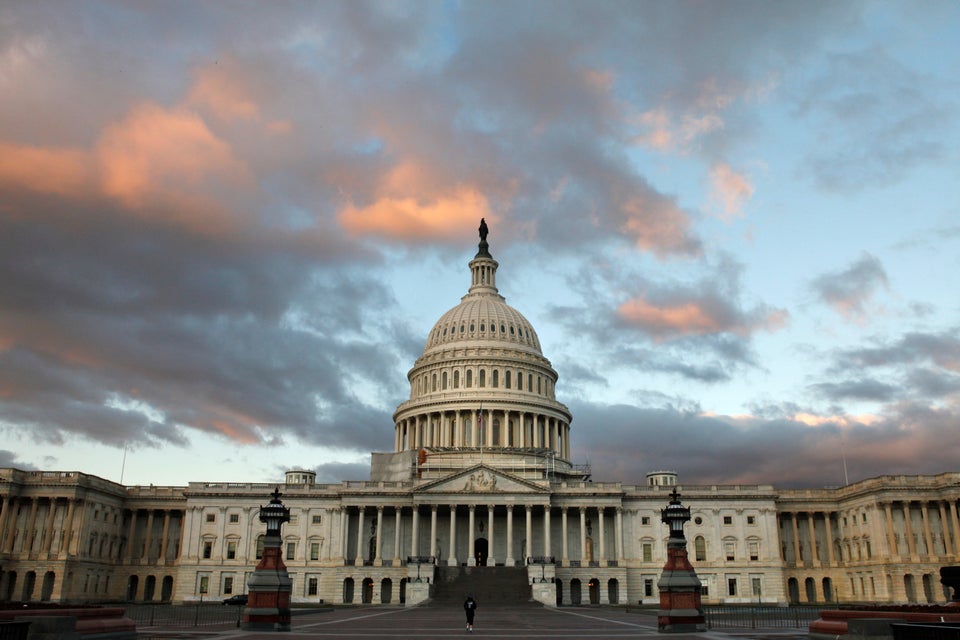 Do These Things, Don't Cut Entitlements
Popular in the Community