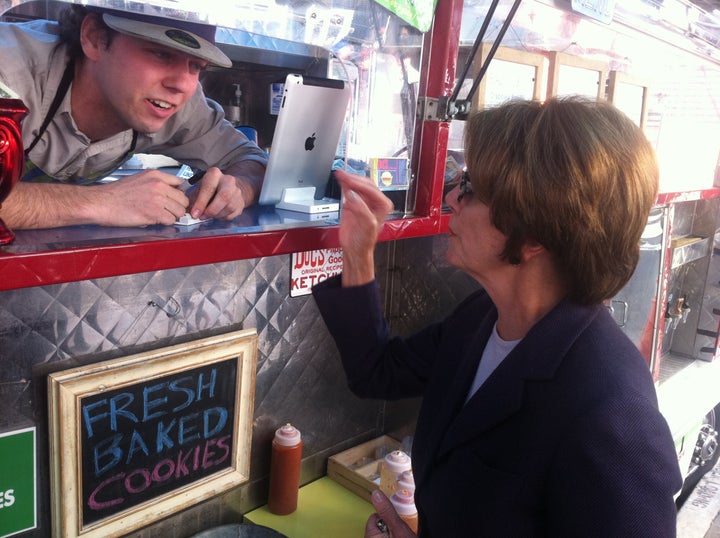 The Baltimore native had the chance to try her birthplace's most famous delicacy -- Fog City style -- during a recent visit to San Francisco food truck Doc's of the Bay.
And was she pleased with the results? "I felt that kinship right away," she said, sipping on an Arnold Palmer. "And pickles right from Cow Hollow? Why not!"
Our congresswoman spent her lunch break touring the new outpost of mobile eateries on Folsom and Second Streets as part of a renewed effort to explore San Francisco's onslaught of small businesses. Guided by Off The Grid founder and food truck extraordinaire Matt Cohen, Pelosi sampled the wares of some of the city's newest sect of entrepreneurs, learning about the special ingredients in the Phat Thai's famous pad thai and how the Doc's staff keeps customers on their toes with a lively Twitter account.
"San Francisco is a model for small business innovation," she told The Huffington Post during her tour. "It's entrepreneurial and it's optimistic. Food trucks are a great match."
For her part, Pelosi believes food trucks and restaurants can actually benefit from one another. "It's not competitive so much as it is complementary," she told The Huffington Post. "Someone who hasn't tried ramen before might then go to a Japanese restaurant."
Take a look at images of the Minority Leader's food truck foray below:
Related
Before You Go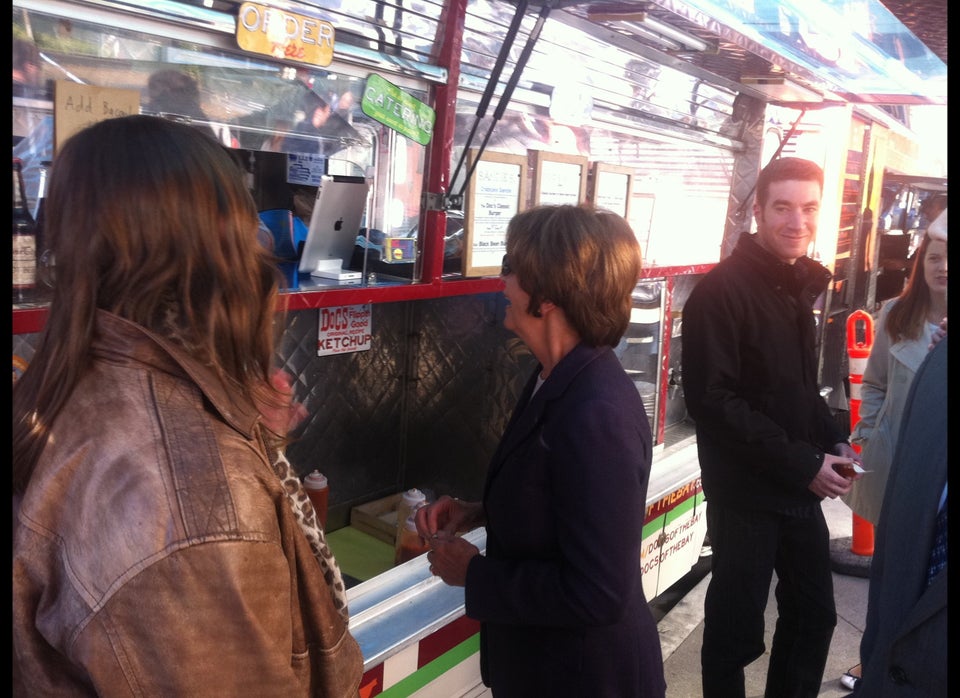 Nancy Pelosi Food Truck Tour
Popular in the Community