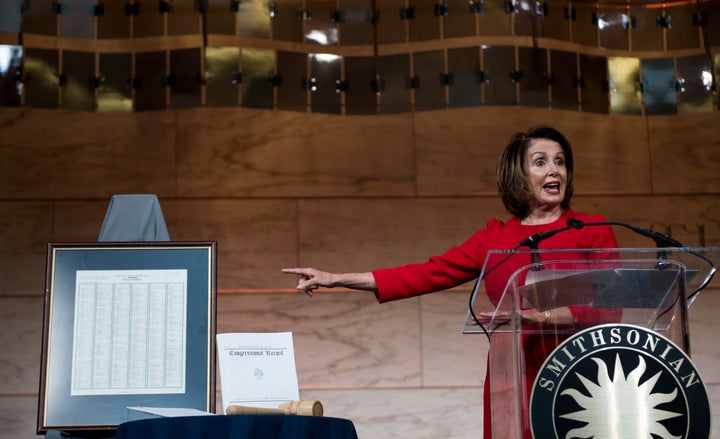 House Minority Leader Nancy Pelosi (D-Calif.) on Wednesday honored Women's History Month by donating to the Smithsonian Institution the gavel she received upon becoming the first woman to serve as the chamber's speaker in 2007.
"As a young girl, I was drawn to the Smithsonian as a source of creativity, discovery and innovation," Pelosi, a native of Baltimore, said in a tweet. "Little did I know that I would be returning here to share moments from my time as Speaker of the House of Representatives."
In addition the gavel, Pelosi gave the Smithsonian the dress suit she wore during her swearing-in ceremony, the vote tally of the speaker's election, her copy of the first speech she gave in the job, and a copy of the Congressional Record from that day.
"This is a wonderful donation for Women's History Month, one that will be both part of the National Museum of American History's longstanding effort to document the history of women in America and the first in our expanded curatorial effort to document women in American politics," Lisa Kathleen Graddy, a curator of political history at the museum, said in a statement.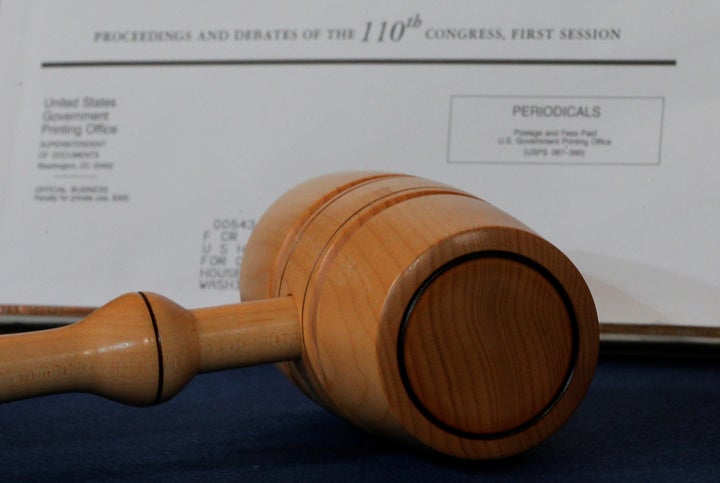 Pelosi, 77, served four years as speaker, relinquishing the post after Republicans captured the House majority in the 2010 elections. She remains the only woman to have held the job.
At her swearing-in as speaker, Pelosi celebrated the occasion as a win for women's rights.
"For our daughters and our granddaughters, today we have broken the marble ceiling," she said at the time. "For our daughters and our granddaughters, now the sky is the limit. Anything is possible for them."
Pelosi echoed those sentiments in at The National Museum of American History on Wednesday, flanked by both the objects she was donating and an array of other artifacts celebrating female trailblazers. 
"We need the voices of all women," she said in her remarks. "We need their courage and their strength because when women succeed, America succeeds."
Pelosi initially won her San Francisco-based House seat in a 1987 special election, and her career has been full of firsts. In 2001, she became the first woman elected to be House minority whip. A year later, she was elected the House minority leader and thus became the highest-ranking woman in congressional history. As speaker, Pelosi was second in the presidential line of succession, making her the highest-ranking woman politician in U.S. history.
She also made history in February when she spoke for more than eight hours on the House floor about the need to protect young undocumented immigrants. With her remarks she set the record for the longest continuous speech in the chamber.
Calling all HuffPost superfans!
Sign up for membership to become a founding member and help shape HuffPost's next chapter