House Minority Leader Nancy Pelosi (D-Calif.) blamed former President George W. Bush for the IRS' targeting of tea party groups in the lead-up to the 2012 election.
While facing questions from lawmakers on Tuesday, Shulman said he doesn't know why his agency targeted conservative groups seeking tax exempt status.
"I very much regret that it happened and that it happened on my watch," Shulman said.
While blaming Bush, Pelosi defended President Barack Obama, who has called the scandal "outrageous."
"Well the President doesn't know about everything that is going on in every agency of government," Pelosi said. "Should Mr. Boehner have known that this is his neighboring district and in Cincinnati where the IRS office is? I don't think you can hold him accountable for what happened in that IRS office."
Pelosi wasn't the only one to focus on Bush's role in Shulman's appointment. During an interview on Fox's Kilmeade and Friends, Karl Rove -- who called Shulman "an arrogant little weasel" -- blamed Sen. Max Baucus (D-Mont.) for the former commissioner's appointment.
"My colleagues tell me they had a terrible time trying to convince Senator Max Baucus to let Bush name another person. And in essence he objected to anybody who did not have Democratic credentials," Rove said. "Like many things in the waning days in the administration, you have to make concessions to Congress, and Max Baucus played a particularly large role in his selection."
Will Wrigley contributed to this report.
This post has been updated with additional comments by Pelosi.
Before You Go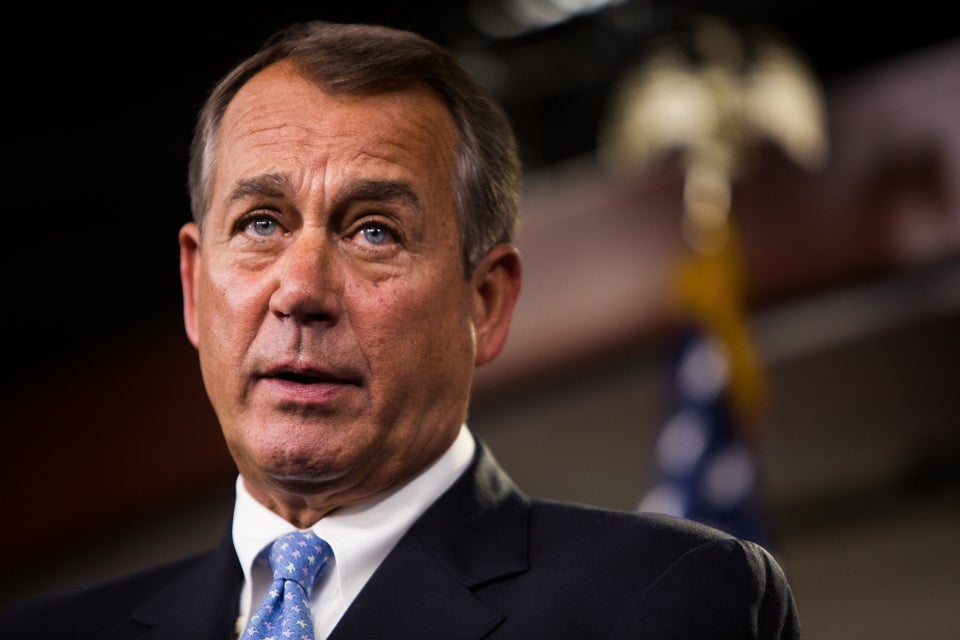 Speakers Of The House (1920-Present)
Popular in the Community