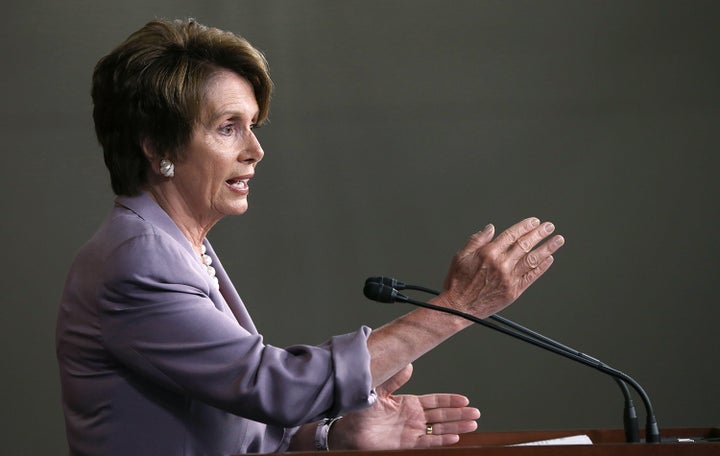 BOCA RATON, Fla. -- House Minority Leader Nancy Pelosi (D-Calif.) said she is "devastated" by the mass shootings in Oak Creek, Wis., but said when it comes to revisiting the issue of gun control, Congress just doesn't have the votes to pass any laws.
Details of the Sunday morning massacre were emerging as Pelosi sat down for an interview with The Huffington Post in Boca Raton, Fla., where she was campaigning for House Democratic candidate Lois Frankel. Seated in the lobby of her hotel, Pelosi appeared stunned at how quickly the number of fatalities was rising. She learned after she sat down that seven people had been killed, including the gunman, while others were left in critical condition.
"When we came in here, they told us it was three people who were in critical condition. By the time we got up into the room, it was six people who had died, and now you're saying it's one more?" Pelosi asked. "This is all happening as we sit here. So sad. Seven people."
The fact that the violence took place at a Sikh temple holds particular significance for Pelosi, who said the Sikh community has been "very established, very respected" in her home state for decades.
"Knowing their mentality and their peaceful attitude ... this is terrible," she said. "A terrible tragedy under any circumstance."
The shooting spree comes just three weeks after the shooting massacre in Aurora, Colo. that left 12 dead and dozens more injured, and just a year and a half after the Tucson, Ariz. shootings that killed six and nearly took the life of former Rep. Gabrielle Giffords (D-Ariz.).
Despite the spate of tragedies, Pelosi said Congress isn't in a position to do much to curb the problem of guns falling into the wrong hands. Why? Because Republicans and some Democrats philosophically disagree with putting any limitations on gun rights, she said.
"The votes aren't there for gun control," she said. "We certainly aren't going to be able to do it in this Congress, and I don't know that we would be able to do it in a Democratic Congress because it takes a lot of votes to go down that path."
Indeed, after the Colorado shootings, just four lawmakers held a press conference calling for better gun safety laws. Two of them, Sen. Frank Lautenberg (D-N.J.) and Rep. Carolyn McCarthy (D-N.Y.), followed up with a bill that would make it significantly harder to buy unlimited amounts of ammunition on the Internet, which is how the Colorado shooter purchased his bullets. Congressional leaders have already signaled the bill isn't likely to go anywhere.
Pelosi said she agrees with President Barack Obama that it's time for a national dialogue on gun safety. Obama took some heat for saying, in the wake of the Colorado massacre, that he supports working within the framework of existing law instead of taking new action on gun safety.
"Some people wanted him to go farther," Pelosi said, but "we have to have a national conversation about this. We have to bring people together at the table to say, listen to what our law enforcement people are saying ... They would be a very respected voice in all of this."
If people could hear police officers talk about how current gun laws are "stacking the deck against us as we go out there," it could hugely impact people's perspectives on the debate, she added.
"I think that's what we have to do. Take inventory of what is there that furthers gun safety, not undermining anybody's rights, but in promoting safety."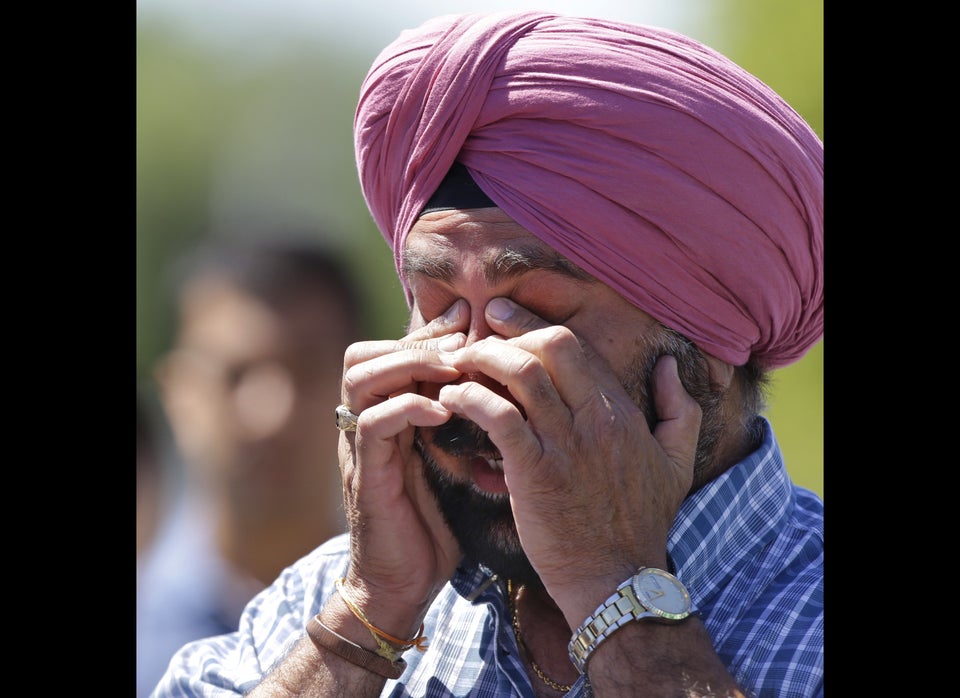 Wisconsin Shooting
Popular in the Community