 FORT LAUDERDALE, Fla. -- House Minority Leader Nancy Pelosi (D-Calif.) fired back at Republicans accusing Senate Majority Leader Harry Reid (D-Nev.) of lying about a Bain Capital investor telling him that Mitt Romney hadn't paid taxes in 10 years. They don't know what they're talking about, Pelosi says.
"Harry Reid made a statement that is true. Somebody told him. It is a fact," Pelosi told The Huffington Post in a Sunday interview. "Whether he did or not can easily be disposed of: Mitt Romney can release his tax returns and show whether he paid taxes."
Both Sen. Lindsey Graham (R-S.C.) and Republican National Committee Chairman Reince Priebus came out swinging against Reid on Sunday over his claims about Romney potentially not paying taxes. Asked to respond to Priebus calling Reid "a dirty liar" over the situation, Pelosi initially responded, "Who?" She went on to say that Priebus doesn't know what he's talking about since he wasn't part of Reid's conversations.
"Well he doesn't know that," Pelosi said. "Harry Reid is a person who is, as we know, A, is a fighter, B, he wouldn't say this unless it was true that somebody told him that."
The California Democrat said she doesn't relish watching Romney squirm over his tax returns because she's more interested in focusing on the fact that his tax plan is "so harmful to the middle class." Still, she said, the two issues are connected.
"The salience of what Harry Reid is saying is related" to the contents of Romney's tax plan, Pelosi said. "Here's a guy who wants you to pay more when I think, 'I' meaning Harry Reid, somebody told me he hasn't even paid his taxes. But he wants you to pay more to underwrite tax cuts for the wealthy. ... It's like a double doozy."
Ultimately, she said, it's up to the American people to decide if it matters to them that Romney releases his tax returns -- a standard practice for presidential candidates -- or whether they feel it's none of their business.
"They'll make a judgment," Pelosi said. "I think it's a loser issue for him. But I'm not doing his campaign."
Before You Go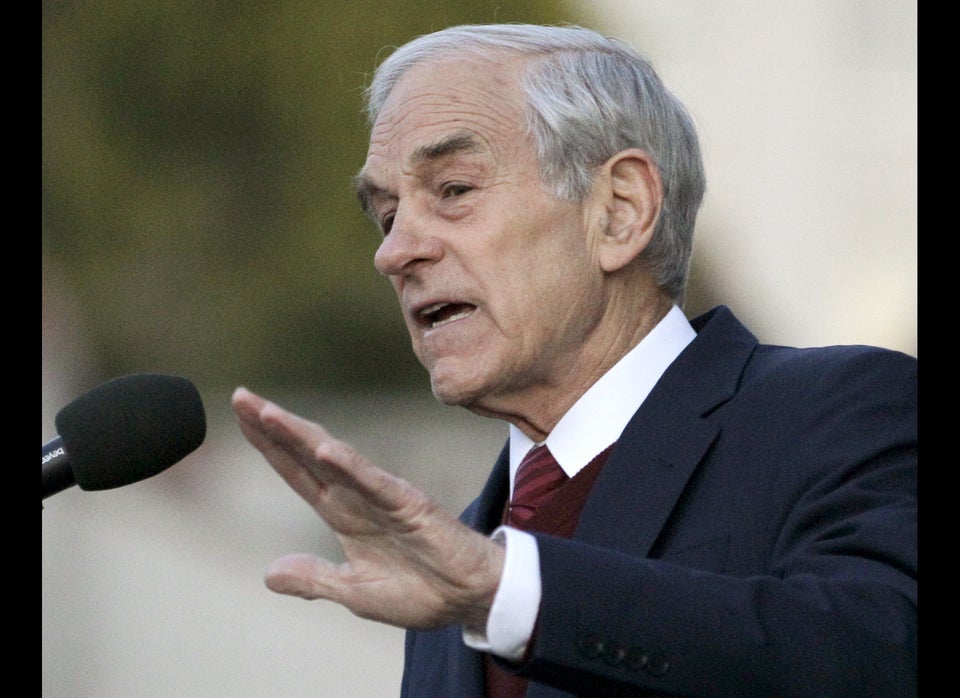 Republicans To Mittens: Release The Returns
Popular in the Community