House Minority Leader Nancy Pelosi (D-Calif.) said Thursday that former Secretary of State Hillary Clinton would be the most qualified potential nominee for president in recent history and that she prays for her to run in 2016.
"I pray that Hillary Clinton decides to run for president of the United States," she said to loud applause in Little Rock, Ark., according to a video of her remarks posted by the Arkansas Democrat-Gazette. "Nobody has been first lady and senator and now secretary of state. Putting everything aside that she is a woman, she'd be the best qualified person that we've seen with all due respect to President Clinton when he went in, President Obama, President Bush and everybody else."
Pelosi added that she had no inside knowledge of any run.
Clinton, of course, has not yet answered Pelosi's prayers, having made no decision on her political future. But it's clear that she would have an ally in Pelosi, who became the highest-ranking elected woman in American politics to date when she was speaker of the House.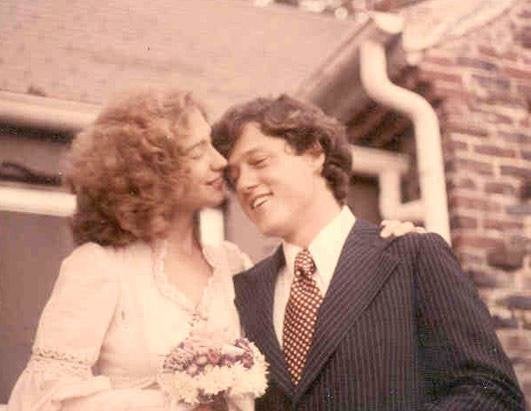 Hillary And Bill Through The Years
Popular in the Community