POTOMAC, Md. ― What is there to say about Nancy Pelosi that hasn't been said?
The woman knows how to count votes and pass bills. She fundraises like a beast. She knows how to cut a winning deal with Republicans, even when she's in the minority. She's demonized by the right as a liberal monster, and she's under pressure from some in her caucus to step aside and let a younger generation take charge.
After 31 years in the House and 17 years in Democratic leadership, including her historic tenure as speaker, Pelosi is confident about two things ahead of Tuesday's midterm elections: that Democrats will win back the House, and that she's the best one to lead them forward as speaker once again.
"I know the territory," Pelosi said in a recent interview, between bites of a chocolate gelato waffle cone in a suburban Maryland cafe. "And I'm really good at what I do."
The California Democrat is already talking about how she'll run the House. The first bill she wants to pass is a package of anti-corruption and voting rights reforms. She has no interest in impeaching Donald Trump, despite some on her left flank eager to do this on day one. Instead, she plans to push ahead with the policy issues she's advocated for years. Lower health care costs. Bigger paychecks for the middle class. Protections for the environment.
She also wants committee chairs to begin conducting real oversight of the Trump administration, which Republicans have refused to do for the past two years. If that means issuing subpoenas to administration officials ― something Democrats on the House oversight and government reform committee asked the GOP majority to do 52 times over the last year and a half, only to be denied each time ― so be it.
"We have to be strategic, not scattershot," she said. "And it has to be for the purpose of getting the truth as to how they are conducting their agencies."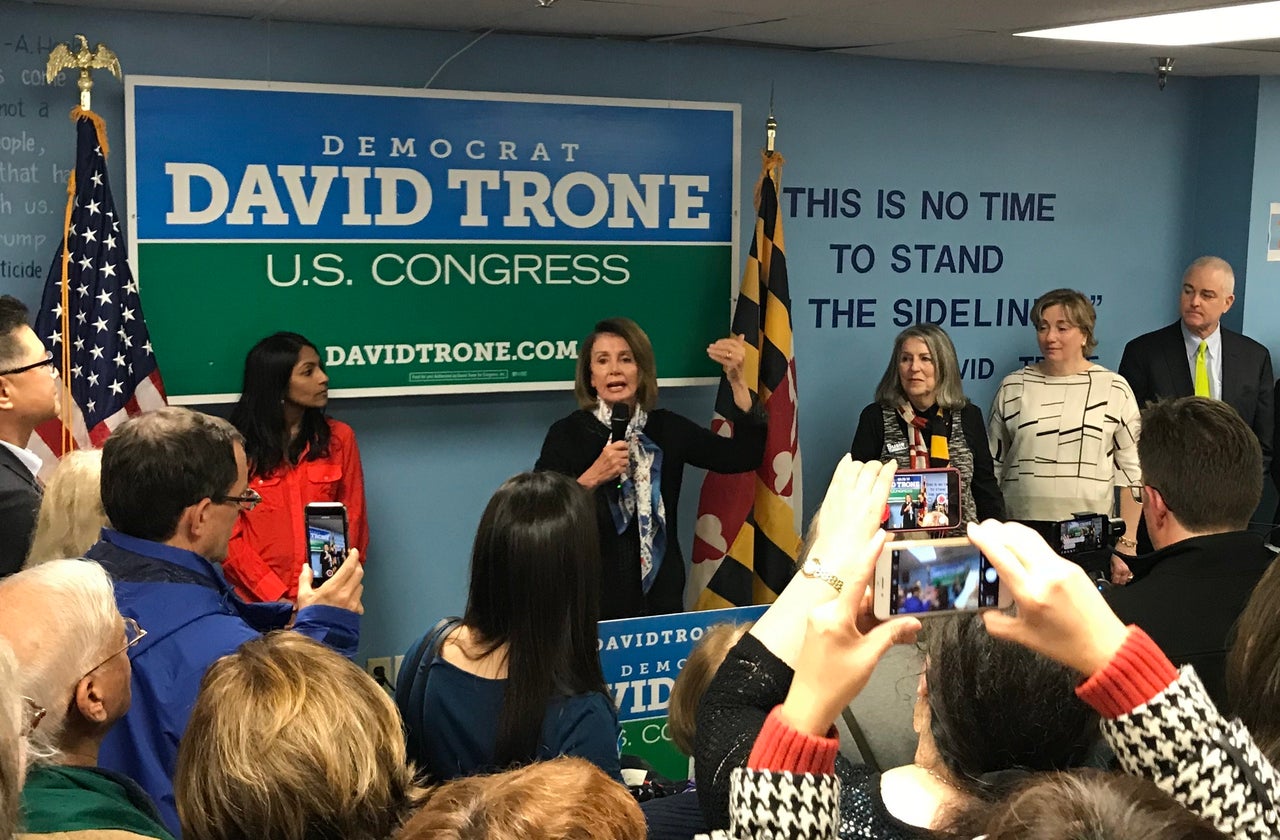 That Pelosi is mapping out her speakership before waiting to see if Democrats win control of the House (it's looking likely) and if she can secure her re-election as speaker (that's a little more murky) tells you either she's got a spine literally made of titanium, or she's crunched enough numbers, and privately lined up enough support in her caucus and among candidates, to feel good about keeping her leadership post.
It certainly looks like the latter. As Politico reported, Pelosi has been quietly courting Democratic candidates who have publicly kept her at a distance. She's sent donors to them. She's appeared at private fundraisers for them. She's sent more than 30 of her staffers to toss-up districts to help. Her main goal may be to win back the House, but it doesn't hurt to endear herself to those candidates along the way.
If she does become speaker, she'll be negotiating directly with Trump and Senate Majority Leader Mitch McConnell (R-Ky.) on all major policy matters. That's the kind of working relationship one might like to observe as a fly on the wall, given Pelosi's open disdain for Trump's rhetoric and policies. Just last week, she said the only thing that sets him apart from the rest of his party is his "personal grotesqueness."
The California Democrat says she has no problem working with him, though, because she respects the office of the president and the roles they each play.
"Sometimes I respect the office more than he does, from what I see of his behavior," Pelosi said. "I think those rooms have to be transparent. This is what the purpose is, to not allow them to misrepresent. The president, he just either has no affinity for fact or no desire to convey it. We can't let the fate of the nation depend on that."
As for McConnell, Pelosi said she's worked closely with him for years and they are both former appropriators, which serves them well in high-level talks on funding. She might feel her experience has served her a bit better.
"That is a lot of what we negotiate," she said. "And that is why it's interesting for us to win every appropriation fight because they just, well, they just don't win."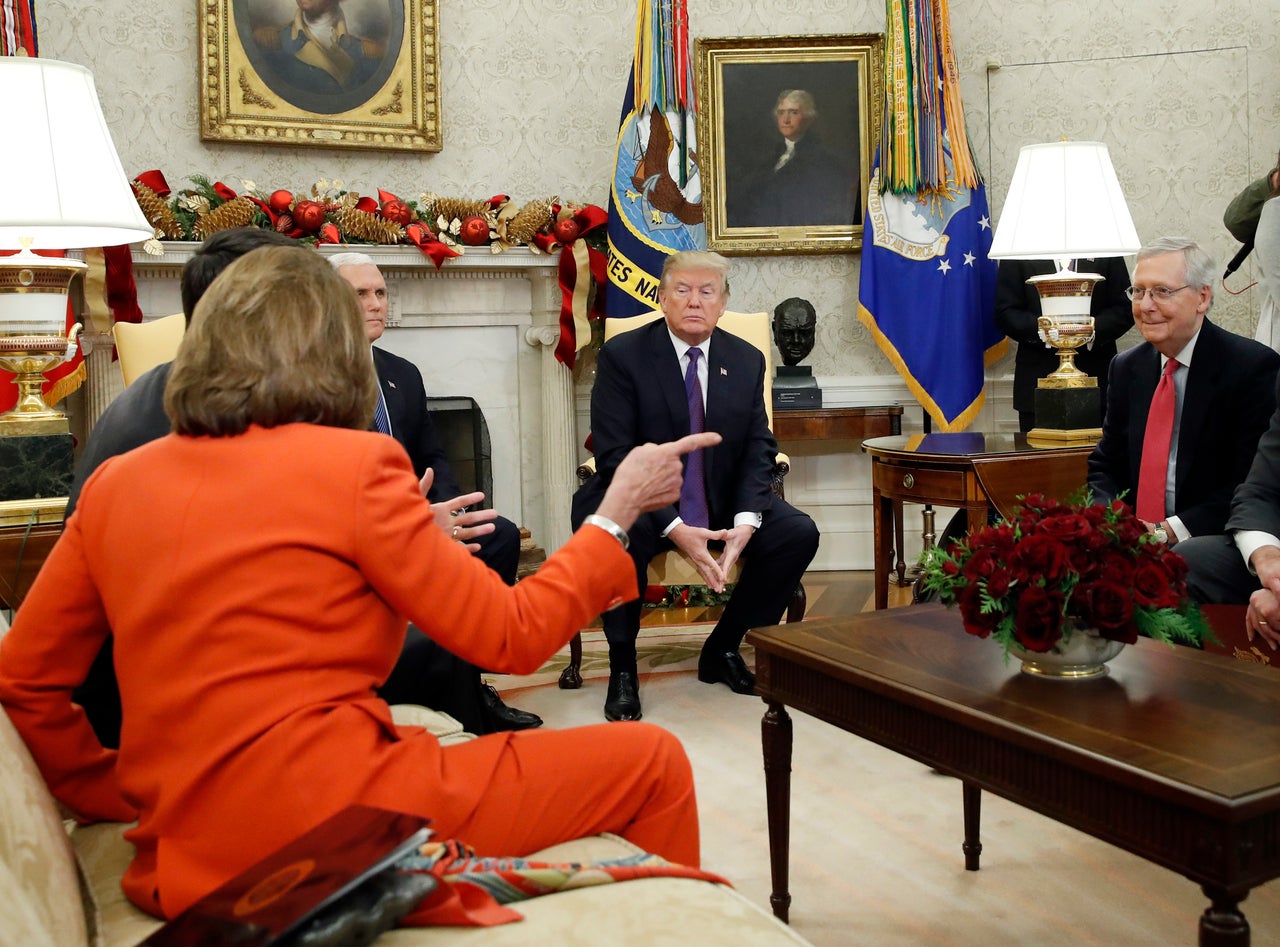 Pelosi isn't speaker yet, though. And she knows that some in her caucus are eager to shake up leadership. One of the criticisms she's gotten is that at 78, she's too old to keep leading the caucus, despite her male counterparts like McConnell, 76, or Senate Minority Leader Chuck Schumer (D-N.Y.), 67, not facing those same criticisms.
"It is sexist," she said. "But if there's misogyny, there's also a big upside in women. I feel confident about women, and many men, who say 'My daughter can now do this and that and this because of you.' I don't spend too much time thinking about it... What is important to me in all of this is that women just ignore it."
Still, she can't be in charge forever. She recently started referring to herself as a "transitional speaker," signaling that she's ready to usher in generational change. That caught the attention of many in her caucus who want to know more: What does that mean, exactly? What are her plans for two years from now?
Pelosi would not go into any of those specifics. She also wouldn't name people in her caucus whom she sees as potential new leaders of the party. But she said it "doesn't bother [her] at all" that younger Democrats are eager to move up in the food chain.
"I have for a long time tried to have a path for other people to take over," she said. "They have to go out there to get a following. They have to show their legislative chops. There are any number of people who could do that."
"The president, he just either has no affinity for fact or no desire to convey it. We can't let the fate of the nation depend on that."
Of course, by signaling that it's time for a generational change in leadership, Pelosi has essentially boxed out her top two lieutenants, Minority Whip Steny Hoyer (Md.) and Assistant Democratic Leader Jim Clyburn (S.C.), both in their late 70s, from becoming speaker.
HuffPost proposed that Pelosi let Hoyer be speaker for a week, just to experience the glory after being her No. 2 for so long. She wasn't into it.
"What would be the purpose?" she said with a confused laugh. "That can't be a serious question."
So... the answer is "no" to a weeklong taste of the nectar for Hoyer?
Popular in the Community