WASHINGTON -- House Minority Leader Nancy Pelosi (D-Calif.) blasted House Republicans Thursday for saying they couldn't act on immigration reform until they trusted President Barack Obama to enforce the law. Pelosi said if that were the case, Congress may as well cease to exist.
"When [Republicans] say ... they don't trust the president to do it, why don't we just pack up and go home?" she said. "We have a democratic system. We have checks and balances. We have three branches of government. In fact, we're the first in the Constitution -- the legislative branch. And what we're supposed to do is legislate, and not make up excuses as to why we don't."
"That's not a reason not to do an immigration bill, that's an excuse not to do it," she added. "And around here, you have to always differentiate between what is a reason and what is an excuse."
Pelosi was responding to comments made earlier in the day by House Speaker John Boehner about why his members were reluctant to pursue immigration reform. The Ohio Republican told reporters that the president would have to demonstrate that he "can be trusted to enforce the law as it is written."
"There's widespread doubt about whether this administration can be trusted to enforce our laws, and it's going to be difficult to move any immigration legislation until that changes," Boehner said.
He maintained that immigration reform was needed, but hinted at the increasing likelihood that House Republican lawmakers would not address the issue this year.
Pelosi said she believed Boehner was trying "in good faith" to get something done, and attributed the inaction to deep divisions among House Republicans over whether an immigration bill should include a pathway to citizenship for the 11 million undocumented immigrants already living in the United States.
"I do not think that John Boehner ... wants to be the person who says if we do a bill, it's going to end up with an underclass in our country, that there is no way that these people can ever achieve citizenship," Pelosi said. "And if that seems to be the obstacle, that's the choice that needs to be made. ... They just have to face the reality -- you're either going to do it, or you're not, and enough of the excuses."
While just a handful of House Republicans have embraced comprehensive immigration reform, most members, along with GOP leadership, have advocated for a piecemeal approach. Some of the chamber's most conservative Republicans oppose any action on immigration altogether, and leaders have been trying to circumvent a revolt.
Republicans have said that border security and law enforcement must be prioritized, and immigration principles unveiled at a House GOP retreat last week also called for meeting specific border security and enforcement metrics before undocumented immigrants can obtain legal status.
While the GOP claims Obama cannot be trusted to enforce immigration laws, deportations have hit record levels under his administration. Republicans haven't elaborated on what the president could do to build their trust, but the White House has said that Obama is trying to give them space and not say anything that might jeopardize negotiations.
Before You Go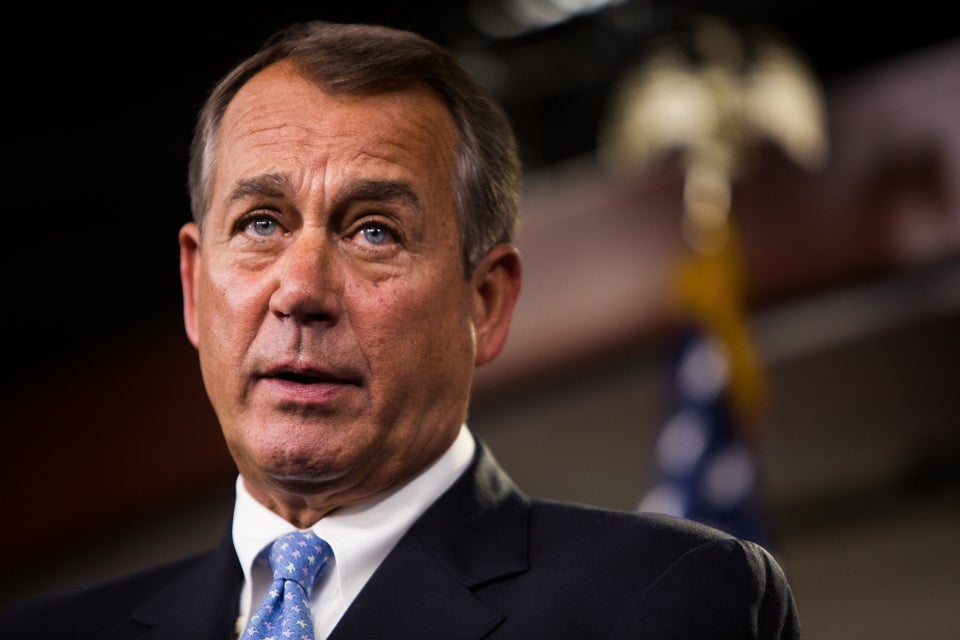 Speakers Of The House (1920-Present)
Popular in the Community