Nancy Pelosi has undergone quite the style evolution, from turtlenecks and shoulder pads to those ubiquitous pearls. Last night was just one more step in the House Speaker's evolution from frumpy to fabulous, as Pelosi looked stylish at the National Italian American Foundation's annual gala in Washington, D.C.
Emceed by Maria Bartiromo, the event included a speech by President Obama, who looked dashing in a black tie and joked to the crowd,
"I do not, in fact, have any Italian ancestry. Not all of us are that lucky. I can't sing like Frankie Avalon... I can't cook as well as any of your grandmothers... Michelle won't let me have seconds or thirds anymore. So all I've got to offer is a last name that ends in a vowel. That's all I've got!"
He also gave Pelosi quite the shout-out: "I am biased, but I think Nancy was one of the best Speakers of the House this country ever had. She was no doubt the best Italian-American Speaker of the House we ever had."
And one of the chicest. Pelosi wore a sleeveless black dress with sparkling appliques, cinched with a black bow around the waist. She paired the look with a chunky gold necklace and, of course, glamorously oversized earrings.
What do you think of the Speaker's black tie look? Check out the pics as well as a video of President Obama's speech below.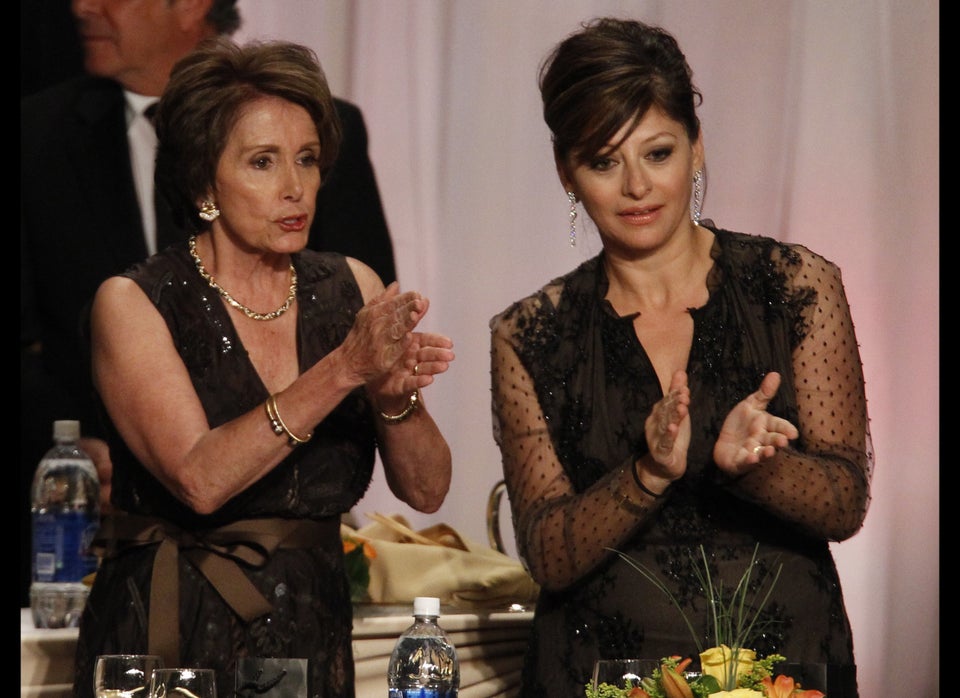 Nancy Pelosi, Oct 29
Related