WASHINGTON -- Amid renewed focus on whether she should step down from leadership, House Minority Leader Nancy Pelosi (D-Calif.) on Thursday sharply criticized what she said was a double standard for women in positions of power.
Pelosi was asked during her weekly press conference if she had given any thought to giving up her leadership post following tough losses for Democrats in last week's midterm elections. In response, Pelosi expressed frustration over the number of times she has faced the question, noting that her male counterparts have yet to be asked whether they should also step down.
"What I said to the most recent person who asked is, 'What was the day that any of you said to Mitch McConnell when they lost the Senate three times in a row … Aren't you getting a little old, Mitch? Shouldn't you step aside?'" Pelosi said. "Have any of you ever asked him that question?"
"I don't understand why that question should even come up," she added. "I'm here as long as my members want me to be here ... I'm not here on a schedule. I'm not here for anything except a mission to get a job done."
Pelosi said she was grateful that her members have continued to express confidence in her ability to lead the Democratic caucus, even as the media continues to ask whether her time is up. "It just is interesting as a woman to see how many times that question is asked of me and how many times that question is never asked of Mitch McConnell," she said.
This isn't the first time Pelosi has dealt with questions surrounding her age. After the 2012 election, the California Democrat got into a similar exchange with NBC's Luke Russert, when he asked whether she should move aside and make way for younger members within her party. At the time, too, Pelosi pointed out that the same point was never raised with McConnell and added that the question was "offensive."
Pelosi also noted on Thursday that the media gave more attention to men being elected to leadership positions, even though she became the first woman to serve as speaker of the House after the 2006 elections.
"[W]hen we won the House -- and that was largely an initiative that I started around 2000, to take us to a place where we would win the House -- that was a big thing. I was never on the cover of Time magazine, even though I was the first woman to be [speaker]. Isn't that a curiosity?" Pelosi said.
"Republicans win and Boehner is on the front of Time magazine. Mitch McConnell wins and he is on the front of Time magazine. Is there a pattern here? But as a woman ... Is there a message here? Is there something that we're missing?"
House Democrats will hold their leadership elections on Thursday. No member has challenged Pelosi for her post and she is expected to be easily re-elected.
Watch Pelosi's comments above.
This story has been updated to include further comment from Pelosi.
Before You Go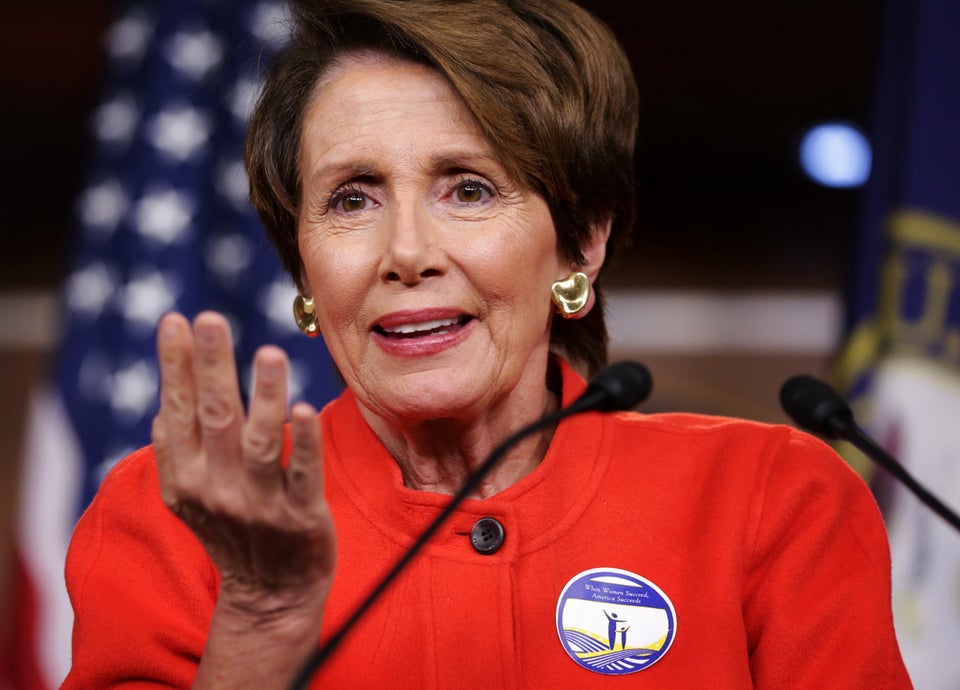 Pelosi's Greatest 'What Is Going On Here?' Faces
Popular in the Community