House Minority Leader Nancy Pelosi (D-Calif.) spoke at Saturday's event commemorating the 50th anniversary of the March on Washington, recalling her time at the historic 1963 event and urging the crowd to continue the fight for voting rights.
"Personally, it is my very personal pleasure to be here with each and every one of you because I was here 50 years ago," Pelosi said. "So who among you is going to be the Speaker of the House, the president of the United States, or whatever?"
Pelosi continued, "Fifty years ago, there were only five African American members of the House of Representatives. There was no Congressional Black Caucus. Today, there are 43 members. We want more."
Pelosi said Martin Luther King Jr., who gave his "I Have a Dream Speech" at the 1963 march, would want individuals to celebrate his legacy by advocating for wage equality, workers' rights and better policies for working mothers.
She also pointed specifically to the Supreme Court's June decision to strike down Section 4 of the Voting Rights Act, a provision which required states with a history of racism to clear changes to voting laws with the federal government.
"He would also want us to be fighting for voting rights," Pelosi said. "Certainly we must pass a bill in the Congress to correct what the Supreme Court did. But we must also be sure that every person who is eligible to vote can vote, and that their vote would be counted."
She added that she believes voting rights for the District of Columbia should be included in that mission. The crowd cheered.
"Dr. King's words must continue to inspire us to compose, as Dr. King said on that August afternoon, a beautiful symphony of brotherhood," Pelosi said. "Are you ready to beat the drum for that beautiful symphony of brotherhood? Are you ready to realize the dream?"

Before You Go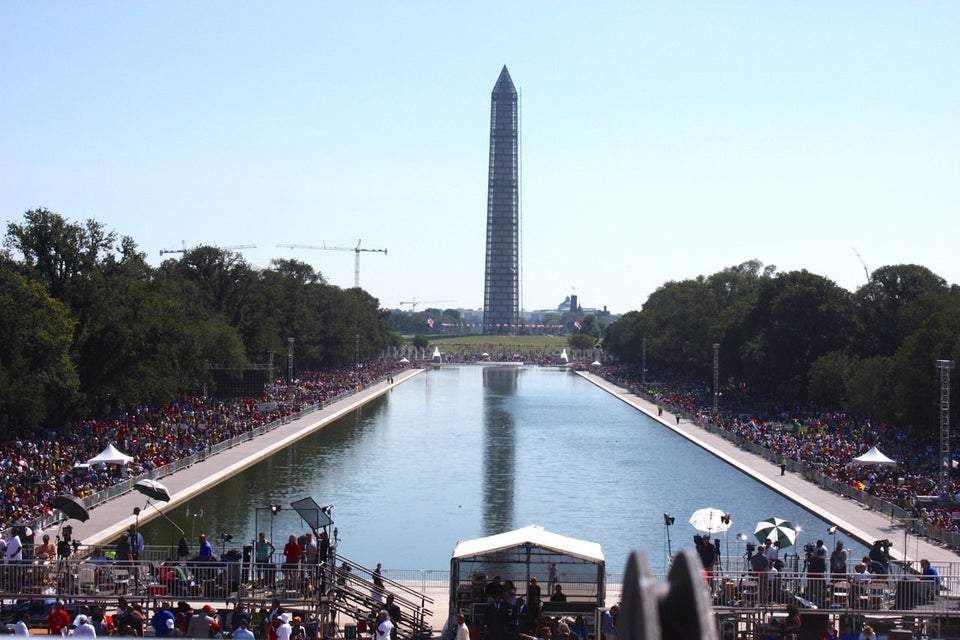 March on Washington 50th Anniversary
Popular in the Community