"Let me put it this way -- I hope he's their nominee," House Minority Leader Nancy Pelosi (D-Calif.) told The Hill on Tuesday.
Pelosi doesn't believe that Mitt Romney, the GOP's 2012 presidential nominee, would stand a chance in a 2016 contest against former Secretary of State Hillary Clinton. "He might be a nice person -- no offense, no offense -- [but] let's save you time," the lawmaker said.
When he ran against President Barack Obama in the last race for the White House, Pelosi was equally dismissive about the chances of a Romney victory. "Oh, Mitt Romney's not going to be president of the United States. I think everybody knows that," Pelosi told CNN in 2012, waving away questions about how she would potentially work with a Romney White House.
Romney was the front-runner for the 2016 Republican nomination last year, until former Florida Gov. Jeb Bush wrote in a note on Facebook that he was "actively exploring" a bid for the presidency. That pushed Bush ahead of Romney in December.
But Bush's lead didn't last. A Rasmussen poll of likely Republican voters released this past week showed Romney ahead among a group of potential 2016 GOP contenders with 24 percent of support. Bush came in second with 13 percent. Other noted presidential hopefuls like Kentucky Sen. Rand Paul and New Jersey Gov. Chris Christie lagged behind, with support in the single digits.
Support HuffPost
The Stakes Have Never Been Higher
Before You Go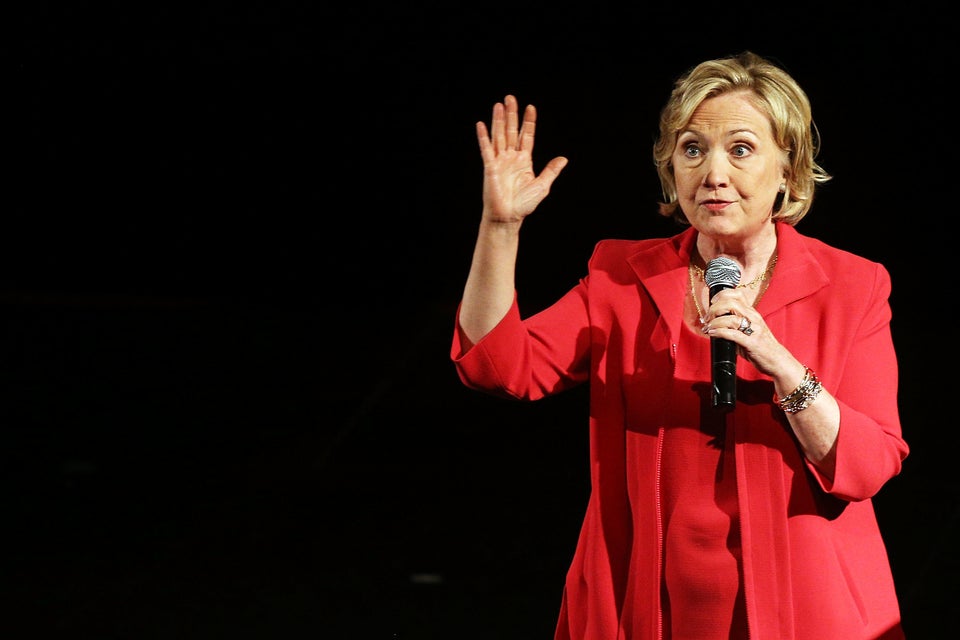 Potential 2016 Presidential Contenders
Popular in the Community