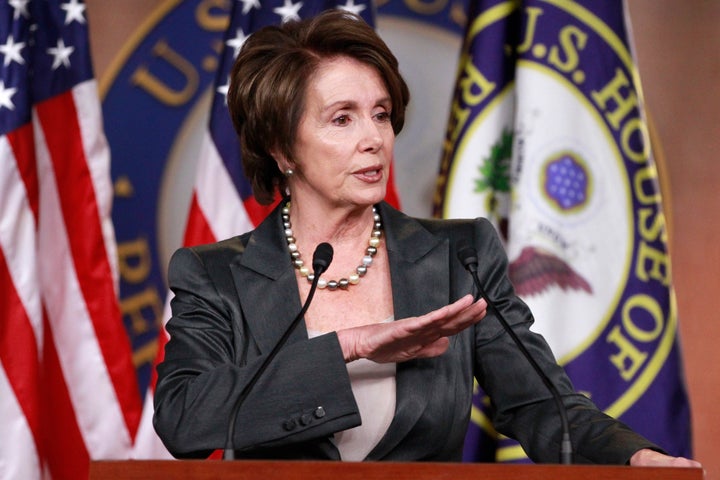 WASHINGTON, D.C. -- House Minority Leader Nancy Pelosi is tapping a prominent progressive blogger well schooled at the intersection of opposition politics and online reporting to serve as head of her online operations.
Faiz Shakir, the editor-in-chief of Think Progress, the highly influential blog for the think tank Center for American Progress, is leaving to become Pelosi's director of new media and senior adviser.
Shakir is hardly the first blogger to leave that corner of the media universe for service in public office. But his departure from Think Progress nevertheless represents a major development for the site. He has been with Think Progress since 2005, during which time he helped build it into an outlet not just for progressive policy analysis but also for breaking, often oppositional, reporting. The level of success was best exemplified this past year, when a group of conservative operatives and reporters launched the imitation website FreeBeacon.com.
"Faiz leaves us in an incredibly strong position in terms of the deep reservoir of talent he has recruited to the blog and a record-setting March with 4.7 million unique visitors," said Center for American Progress' Action Fund president, Tom Periello, in an email to staff. "His talent, tendency towards innovation, and tenacious spirit will be missed, but he will not be far away and we wish him the best of luck in his next progressive adventure."

Shakir will be replacing Karina Newton, Pelosi's long-serving new media director, who is leaving to travel the world with her husband, Nico Pitney, The Huffington Post's former managing editor. Taking over Shakir's role at Think Progress will be Judd Legum, who founded the blog before leaving to serve as research director for Hillary Clinton's presidential campaign and then run for state office. (Legum returned to Think Progress in February 2011.) Igor Volsky, who has worked for Think Progress for four years, will become deputy editor.

Shakir has prior experience working in congressional roles and on campaigns. He served as a legislative aide to Sen. Bob Graham (D-Fla.) and as a communications aide in the White House Office of National Drug Control Policy. He also worked as a research associate for the Democratic National Committee.
Amanda Terkel contributed reporting.
Popular in the Community