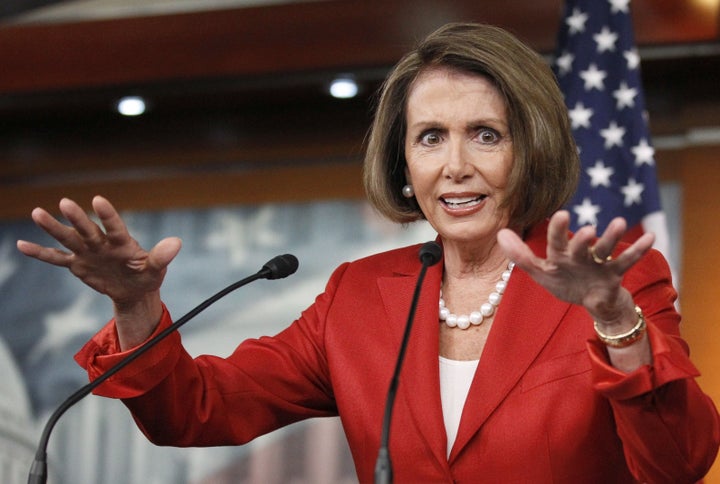 Partisan polarization will start to wane after November's midterm elections, House Speaker Nancy Pelosi (D-Calif.) told Nora Ephron Monday night.
"I think after the elections it will be better," said Pelosi, when asked what's to be done about the fierce partisanship that divides Congress. She and Ephron spoke before an audience at Fortune Magazine's 12th Annual Most Powerful Women Summit in Washington, D.C.
"You cannot let veto power prevent a decision from taking place," Pelosi said. "There were people who did not take the elections in good spirit. But the fact is the American people deserve and expect a search for the common ground."
Ephron joked that she and the Speaker have a lot in common themselves.
"We're both married to Italian Americans," Ephron said. "Only she got it right the first time."
Ephron asked Pelosi how she decided on a career in politics and Pelosi responded that her family raised her to believe "public service was a noble calling and that we all had a responsibility to our neighbor and the community."
She did not, however, seek elected office until she was 47 years old and the youngest of her five children was a senior in high school.
Pelosi solicited her daughter's input on whether she should run for office, telling her youngest she would "just be gone a few nights -- a week."
Her daughter told her: Get a life. After all, Pelosi quipped, what teenage girl would not want her mother out of town a few days a week?
"They said do it if you feel it inside of you, and I did. I got a life. And now I'm speaker of the House," she said.
Ephron also asked Pelosi what advice she would give would-be lawmakers. What, she asked, are the three most important things to know?
The Speaker had a ready reply, telling Ephron there are "three C's" to governance: Constitution, conscience and constituents. Representatives are called that for a reason, Pelosi said -- their first duty is to the people.
She also had some personal advice.
"I also tell them to keep the home fires burning," said Pelosi. "You have to pay attention to your families. It is the source of your strength."
REAL LIFE. REAL NEWS. REAL VOICES.
Help us tell more of the stories that matter from voices that too often remain unheard.