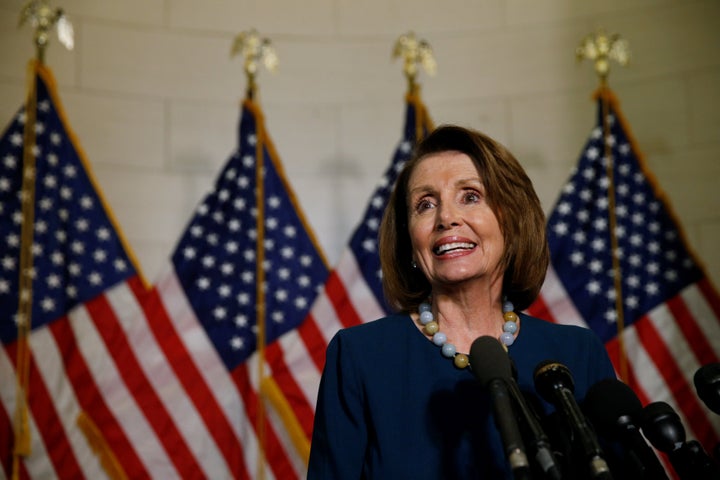 WASHINGTON -- After six years of anticipation, House Speaker Paul Ryan (R-Wis.) has finally unveiled what Republicans are calling their alternative to Obamacare: a 37-page document that reads like a mission statement and lacks details on what, exactly, the GOP would put in place of the health care law now benefitting 20 million people.
House Minority Leader Nancy Pelosi (D-Calif.) can't make much sense of it.
"It's not a bill. It isn't scored," Pelosi said in a Wednesday roundtable with reporters. "We're trying to figure out how many people would lose insurance."
Ryan's plan, released last week with much fanfare, calls for repealing almost all of the Affordable Care Act and replacing it with a mix of small-ball measures, like setting up "high-risk pools" for people with costly illnesses and raising premiums for older consumers to lower rates for younger adults. In some cases, it would allow health insurers to return to the practice of denying insurance to people with pre-existing conditions.
But the plan is nowhere near the full-scale replacement of the Affordable Care Act that Republicans have been promising. It has no details on costs, the size of its tax credits or how many people would be covered (or not covered).
Pelosi took issue with its provisions to turn Medicare into a voucher program for future retirees and bump up the retirement age above 65.
"The big zit on the face of his proposal is the raising the age ... for Medicare. I mean, that's a nonstarter," said the California Democrat. "So if you didn't need to know anything else about his proposal, know that."
She didn't seem particularly concerned about it going anywhere, though. That may be because it's been 2,288 days since President Barack Obama signed the Affordable Care Act, and despite dozens of repeal votes and vows to replace the law with something better, all Republicans have to show for their efforts is a 37-page document that looks more like a wish list than a serious health care plan.
"It isn't legislation," she said. "Maybe when they ever decide to write legislation, they'll get a score on how much it's going to cost, how many people will lose coverage, and we can make a judgement about it."
Calling all HuffPost superfans!
Sign up for membership to become a founding member and help shape HuffPost's next chapter
BEFORE YOU GO
PHOTO GALLERY
Health Care Reform Efforts In U.S. History