WASHINGTON -- Progressive allies of House Democratic Minority Leader Nancy Pelosi are launching a furious last-minute bid to persuade to her to stay in her position, just 12 hours ahead of her scheduled announcement of her decision.
MoveOn.org, liberal members of Congress and progressive activists in Washington are working to whip together an effort to convince Pelosi that her work in Congress is far from done. If Pelosi steps down, her position will go to Rep. Steny Hoyer (D-Md.), a moderate Democrat with ties to business. Rep. Debbie Wasserman Schultz (D-Fla.), with close ties to the financial industry, would also expand her power base. Pelosi's base of grassroots progressives and what she calls "idealistic money" -- wealthy liberals who give to the party, rather than to boost business interests -- allowed her to be the most liberal House speaker in congressional history.
Rep. Jan Schakowsky (D-Ill.), a top House progressive, spoke with Pelosi on the House floor Tuesday and came away unsure what decision she would make. "It just seems to me that at this moment in history, we need a woman to lead us," Schakowsky told HuffPost, adding that the "very treacherous water of budget negotiations" make Pelosi's decision all the more important. A lame duck leadership, Schakowsky argued, would be unable to fully earn the loyalty of the Democratic caucus. Schakowsky also noted the $80 million she said Pelosi raised for Democrats in this year's elections.
Robert Creamer, Schakowsky's husband and a Democratic activist, argued that only Pelosi would be able to unite the caucus in favor of such efforts as immigration reform. Hoyer is well liked in the caucus, but doesn't have the same ability as Pelosi to whip liberal votes.
"It's no secret that MoveOn members think Nancy Pelosi has been a great leader for House Democrats," MoveOn spokesman Nick Berning said in an email. "We'd love to see her stay on -- particularly given the significance of the battles we're likely to face in the coming two years." The organization is using Twitter and Facebook to gather support for the effort, he said.
Pelosi is scheduled to meet with her caucus Wednesday at 9 a.m. in the Capitol and with the press at 10 a.m. She said at a press conference Tuesday that she would make an announcement about her future. "I'll see you tomorrow at 10 -- for those of you who are interested," she joked to reporters. Pelosi's future has been the most speculated-upon question facing House Democrats since the election.
UPDATE: 8:30 a.m. -- The Progressive Change Campaign Committee sent the following email to its members in Pelosi's California district:
Tomorrow at 10am Eastern, Nancy Pelosi will decide whether to stay on as Democratic Leader in the House. If she steps aside, a conservative Democrat will take over. It will be bad news.

Here in DC, the word is out that she's still making up her mind at this late hour. She needs to hear from the people back home -- right now.

If you're on Twitter, please retweet our message asking her to stay.

Or, call her San Francisco office now and leave a message. (Her DC mailbox is full!)

And if you happen to know Nancy Pelosi, now would be a good time to contact her personally. Seriously.

Thanks for being a bold progressive.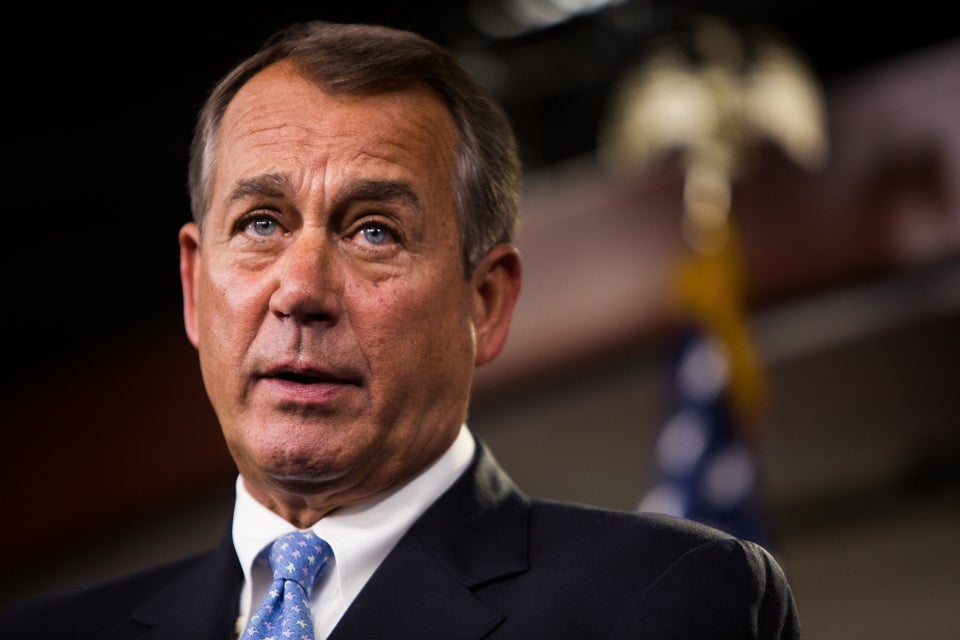 Speakers Of The House (1920-Present)
Popular in the Community