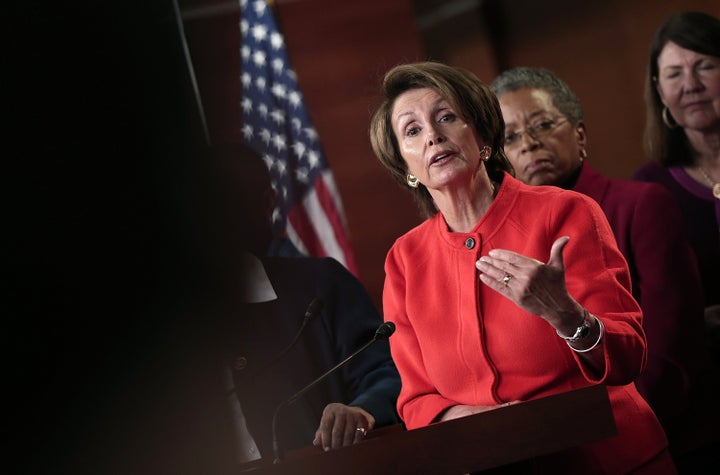 WASHINGTON -- The decision by Rep. Steve Stockman (R-Texas) to invite controversial musician Ted Nugent to be his guest at Tuesday night's State of the Union address has become a bit of a distraction.
Nugent's politics don't fit the traditionally cheerful, politically civil nature of the evening. But that was sort of the point. Elected to Congress for the second time this past November, Stockman is quickly carving out a niche as a theatrical, conservative firebrand unconcerned about traditions or the colleagues he rankles.
One of those colleagues, House Minority Leader Nancy Pelosi (D-Calif.), had some sharp words for Stockman during an interview with The Huffington Post on Tuesday.
"I am more concerned about Steve Stockman being here than Ted Nugent," she said. "Ted Nugent will leave. Steve Stockman will still be here."
Nugent has made a series of incendiary statements directed at President Barack Obama, former Secretary of State Hillary Clinton and others, going so far as to threaten the president's life. But the decision to invite Nugent, more than anything else, reflects poorly on Stockman, Pelosi said.
"I don't think that highly of him at all," she said of the congressman. "He invited a guest. He has the right to do that. If a liberal had ever invited somebody to a State of the Union who had made the statements Ted Nugent made about cutting off our heads, and that he'd be 'dead or in jail' if the president got elected -- if a liberal or a progressive had ever invited somebody who had made those kind of comments to the State of the Union, can you just imagine? Can you just imagine?"
"He has the right to invite the person and that is a statement about himself as much as it is about his guest," she added.
A message left with Stockman's office was not immediately returned. But earlier on Tuesday, the congressman defended his decision to invite Nugent.
Pelosi is clearly not a fan of Stockman. Earlier in the interview, when discussing gun control, she noted that he was "eating out of a trash can" before he won his first congressional election back in 1994. The comment wasn't necessarily meant as a personal swipe; it was designed to underscore the way the 1994 assault weapons ban had made even long-serving Democrats vulnerable. Stockman rode his opposition to that bill to a victory over Rep. Jack Brooks (D-Texas), the House Judiciary Committee chairman who had served in Congress for 42 years.
Before You Go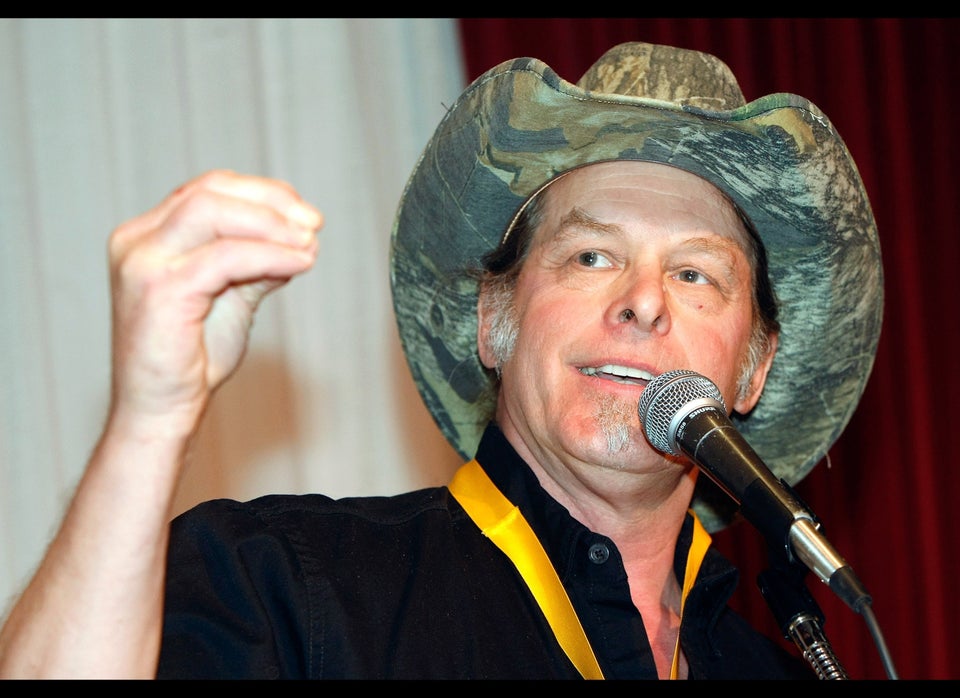 Ted Nugent's Most Outlandish Statements
Popular in the Community