WASHINGTON — House Minority Leader Nancy Pelosi has come out in opposition to the massive Trans Pacific Partnership trade deal as it's currently written, putting her on the same page as newly minted vice presidential candidate Tim Kaine.
Pelosi (D-Calif.) made the declaration in a letter late last week to several groups that protested outside her offices in San Francisco and delivered her more than 200,000 petition signatures opposing the TPP.
"Please be assured that I will oppose the TPP as it is currently written or any deal that attempts to separate commerce from the environment and will work to ensure our nation's trade policies include increased transparency, more consultation, and stronger protections to create jobs, strengthen human rights and protect the environment," Pelosi wrote in messages sent to the Citizens Trade Campaign, the Electronic Frontier Foundation and others involved in the campaign.
Sources told HuffPost Friday that Kaine (D-Va.) had insisted to Hillary Clinton during his vetting process that he also believed she should oppose the TPP in its current form, even though Kaine voted to make passing the deal easier with so-called fast-track authority. Clinton, who said when she was secretary of state the TPP "sets the gold standard" for trade deals, has since said that the finished product did not live up to her hopes and she is no longer in favor of it.
With Kaine and Pelosi both now opposing a deal that would encompass about 40 percent of the world's trade, it puts all the Democratic leadership — except President Barack Obama — on record against it. (Senate Minority Leader Harry Reid (D-Nev.) had already declared his opposition.)
"We're pretty happy about it," said Arthur Stamoulis, the director of the Citizens Trade Campaign. "It seems like everyone who cares about elections and seeing Democrats win is speaking with a unified voice at this point."
Trade has been of the more contentious splits between the progressive wing of the Democratic Party and its more trade-friendly leaders. Blocking the TPP was one of the key issues Sen. Bernie Sanders (I-Vt.) promoted in his strong challenge to Clinton in the primaries.
In his unity speech to the party Monday night at the Democratic National Convention in Philadelphia, Sanders did not let the trade issue drop, and warned that the millions of people who backed him had to make sure the current Congress did not try to pass the giant trade deal after the elections.
"We have got to make sure that TPP does not get to the floor of Congress in the lame duck session," Sanders said in the closing lines of his speech, to roars of approval.
Ironically, Donald Trump's ascension to the top of the Republican heap helps the progressive cause in the case of trade, since he is aggressively opposed to the TPP.
"He certainly makes it harder for Republican leaders to go against their base, who also oppose the TPP quite vociferously. And he puts pressure on [our leaders] as well," Stamoulis said.
Trump, in hopes of peeling off a few Sanders supporters, told an audience in Roanoke, Virginia, Monday that Clinton's opposition to the TPP was not genuine. He predicted that as soon as the election was over, she would try to make a couple of minor changes — adding a comma or two — and then declare that the deal had been improved.
Stamoulis suggested that would be all but impossible with Democratic leaders now united, and given the difficulty of making any change at all to the TPP, which took years to negotiate and involves a dozen Pacific-rim nations who would all balk at modifications.
Indeed, Clinton has laid out major concerns about environmental and labor standards in the deal. She's also taken issue with numerous technical aspects of the TPP, such as the ability it grants corporations to challenge local laws.
"These are things that are not a little comma here or there. They're quite dramatic changes," Stamoulis said.
However, with Obama still in the White House and Republicans still in charge of Congress, an attempt to pass the TPP after the elections and before the next president is sworn in would not be out of the realm of possibility.
"We certainly haven't won and we're certainly not letting up on the gas at all in our campaigning, but they're going to have a very hard go trying to flip immediately after the election, or even in the years that follow," Stamoulis said.
House Speaker Paul Ryan (R-Wis.) may have offered Stamoulis and other TPP opponents some reassurance Tuesday, saying at an event in Wisconsin that he is still withholding support for the TPP over several issues. "I don't see the votes there for it," Ryan said.
Before You Go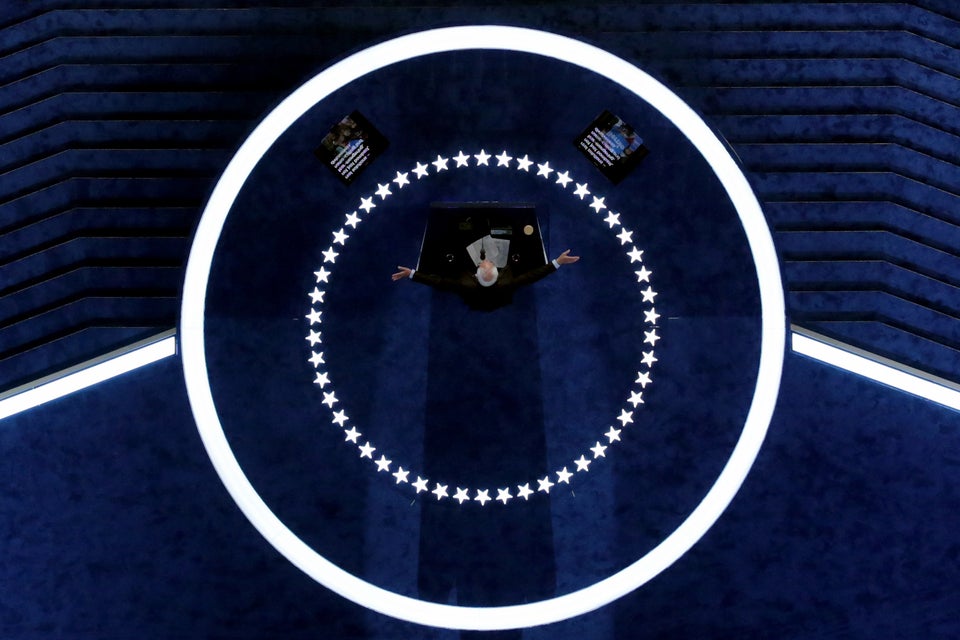 Best Photos From The Democratic National Convention
Popular in the Community