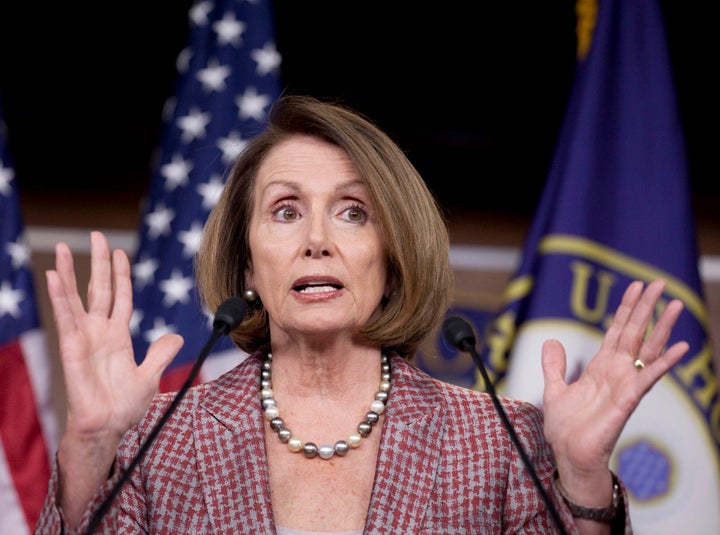 House Democratic Leader Nancy Pelosi said she agrees with protesters from Wall Street to Washington who are saying most of the country isn't getting a fair shake from the financial and political establishments.
"I support the message to the establishment, whether it's Wall Street or the political establishment, that things have to change," she said.
Republicans are largely criticizing the message from demonstrators as divisive. Asked to respond, the California Democrat said on ABC's "This Week" that the GOP didn't object to the Tea Party's in-your-face protests against members of Congress in last year's elections.
House Majority Leader Eric Cantor recently said he was concerned about the "growing mobs" and criticized those who support them. He said condoning the demonstrations amounted to supporting the "pitting of Americans against Americans."
"I didn't hear him say anything when the Tea Party was out actually spitting on members of Congress," Pelosi said, referring to a 2010 event on Capitol Hill in which a Tea Party protester spit on Rep. Emanuel Cleaver (D-Mo.).
The loosely-affiliated movement amassed on Wall Street and in Washington in recent weeks is protesting the power of the financial and political sectors.
Calling all HuffPost superfans!
Sign up for membership to become a founding member and help shape HuffPost's next chapter