Well, one plus-size woman named Nancy Upton was just as displeased we were. Except she entered the contest and made a Tumblr about it.
Upton went online and submitted herself to American Apparel's contest, writing in her entry, "I'm a size 12. I just can't stop eating."
The accompanying photos, instead of the typical glamour shots submitted by most contestants, depict Nancy in stages of undress covered with and/or eating a variety of food: chicken, ranch dressing, chocolate syrup, pie.
Alarmingly in-your-face, the pics show Nancy unapologetically flaunting her curves while luxuriating in calories.
While a few of the images are on American Apparel's website, most live on her brand-new Tumblr, ExtraWiggleRoom. Nancy tweeted on Monday, "I started a tumblr about how offensive this American Apparel contest is/as an excuse to cover myself in dressing. http://extrawiggleroom.tumblr.com/."
Since then her photos have received over a thousand comments. Some of the negative reactions have compelled Upton to clarify her mission. "It's a dig on American Apparel's current tone and past policy," Upton told us, and certainly "not meant to be offensive towards plus-size women."
But she stands by her clever critique of the retailer and its meat market approach to finding XL models.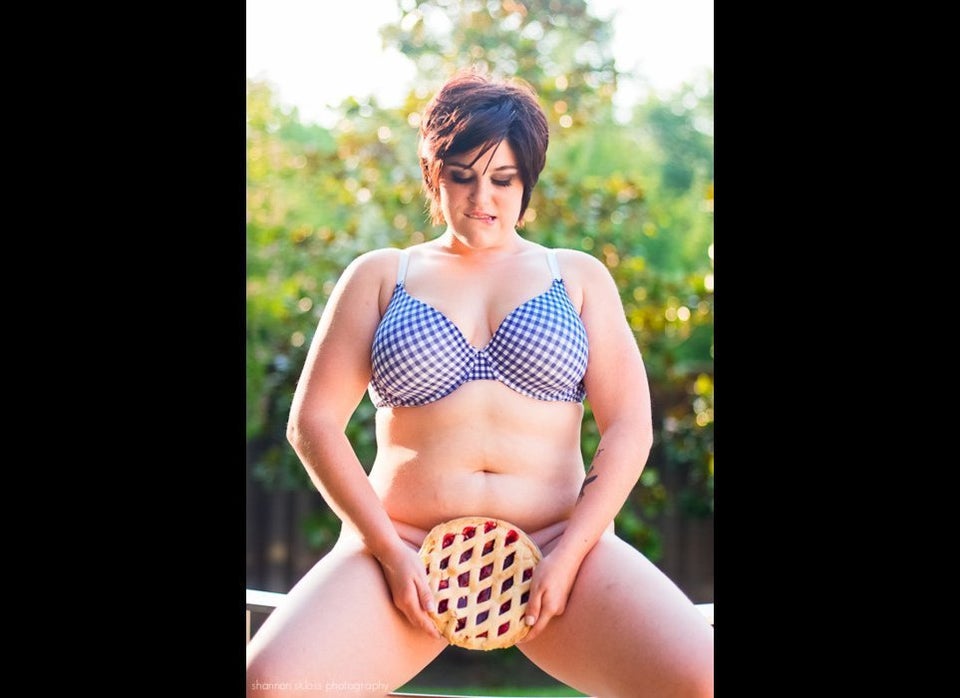 American Apparel Plus-Size
Popular in the Community