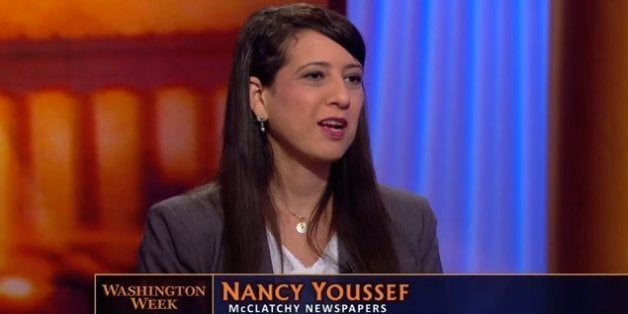 NEW YORK -– McClatchy's Nancy Youssef is joining The Daily Beast as senior defense and national security correspondent.
The Daily Beast has been staffing up in national security and foreign policy coverage following the departures of Eli Lake and Josh Rogin to Bloomberg View. The Daily Beast hired Foreign Policy's Shane Harris in late October.
"I am very excited to join the Daily Beast and contribute to their innovative website and national security reporting team," Youssef said in an email to The Huffington Post. Youssef said she looks forward to working with Harris, Executive Editor Noah Shachtman and contributor Kim Dozier and "reaching their always growing news audience."
Youssef brings significant reporting experience from Washington and abroad, having covered wars and conflicts in Libya, Egypt, Afghanistan, Iraq and Bahrain. At McClatchy, she has served as Pentagon correspondent, Baghdad bureau chief and Middle East bureau chief.
An Egyptian-American journalist fluent in Arabic, Youssef previously reported from the Middle East for the Detroit Free Press and began her career at The Baltimore Sun.
James Asher, the Washington bureau chief for McClatchy, recalled in a Wednesday memo to staff that he edited Youssef as she started out at The Baltimore Sun.
"So, I have watched Nancy blossom as a journalist and as a guardian of the truth in the face of many spin masters and in many dangerous locales," he wrote. "From Iraq, Afghanistan, Egypt, Libya and other strife-filled places, Nancy put her life and her comfort at risk to write insightful stories that we all needed to know."
Related
Popular in the Community