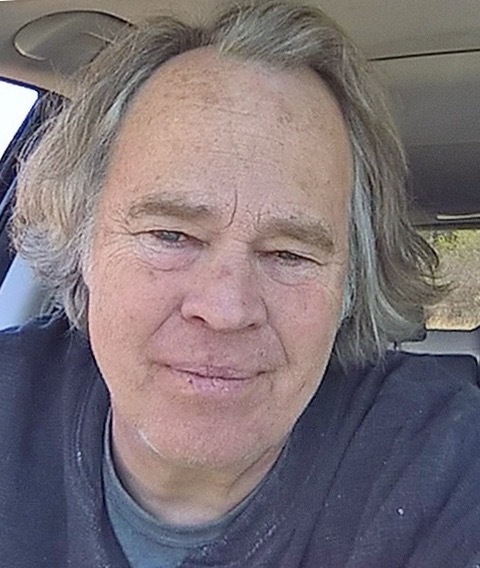 Steven Axelrod lives on the island of Nantucket where he writes mystery novels and paints houses. He holds an MFA in writing from Vermont College of Fine Arts and is a member of the Writer's Guild of America.
Nantucket Grand is the third mystery featuring Nantucket's poetry-writing Police Chief, Henry Kennis. A series of incidents rocks the resort island. A man is shot in a suspicious hunting accident. Soon afterwards, a local teenager is murdered, and a family's summer cottage burns down. Finally, there's the discovery of a pornography ring. Are these events related? If so, what do they mean and who is behind them? Chief Kennis is faced with needing to solve this multi-faced mystery, one that could very well cost him his life.
Chief Henry Kennis is a fascinating character. Tell us a bit about him?
While on the police force in Los Angeles, he was involved in a case implicating a superior officer in an illegality. He wrote a book about it and was promptly fired. His wife hated L.A. and didn't want to raise children there. Her family lived on Nantucket during the summer, and his firing gave her the leverage to convince him to move to the island. Once there, he applied for and was hired for the job of police chief, but not being a native of Nantucket, he sees some things from a different perspective than do most people who've always lived there. Although he's not truly accepted, he's the best thing that's happened to the island in a very long time.
His family and personal life are complicated, as well.
In Nantucket Grand, he's now divorced and his ex-wife lives on the island and is a real estate broker. She lives for real estate and is a person who would see Chernobyl as a great real estate opportunity. She would say, 'You could pick it up for peanuts.' [Laughter] He has two kids, a boy and a girl. I'm hoping as the books go on, to ferry them through adolescence. They're close together in age--twelve and thirteen--just like my kids. There's no point in making things up when I can draw directly from my own life.
With Henry divorced, there's been a love interest in each book. In Nantucket Grand, I've introduced Jane Styles, a new romantic interest who writes cozy mysteries and views seemingly disparate events as being tied together. Her character allows me to make comments about cozy mysteries. It's fun for her to watch Henry's real life detective activities work the same way her books do. She'll continue on in the series and they'll solve mysteries together, sort of a Nick and Nora thing.
How do you go about constructing a mystery novel?
The plots of mysteries are fairly easy to write. Somebody gets killed and the question is 'Who did it?' What's hard is coming up with clues. These stories pivot on clues. Basically, a clue is a situation I create that turns the story. It's the infrastructure of the book.
There are two kinds of clues. The first is a spoken clue, which is when someone says something--usually inadvertently--that becomes key in solving the mystery.
Then, there's the found clue. Let me give you an example of one.
While painting a house, I had to paint a pergola, which involved painting the top beams of the pergola. When we finished painting, I went into the house and looked through a second story window overlooking the pergola. I opened the Venetian blinds and checked below to make sure we'd painted the top beams. As I was leaving, someone told me I'd closed the blinds improperly--they should be closed with the slats facing down; I'd closed them slats-up. I realized that would be a perfect clue in a novel--slats closed the wrong way would mean someone was in the room looking out the window. Suddenly, I needed a character to look out a window which would provide a found clue. That minor discovery in my real life led to creating a found clue which changed the arc of the storyline.
It's sort of like the tail wagging the dog, isn't it?
Exactly. Once I'd inserted that small clue, I had to reconstruct an entire series of incidents around the clue. I think found clues make a book fresh because it's nothing the reader expects.
I understand you worked and lived in Hollywood. What kind of writing did you do there?
My Dad was a prominent screenwriter and I made the mistake of thinking nepotism would smooth the way. I moved to L.A. when I was twenty-five and wrote screenplays. A number of them were optioned; I got re-write work, and had a development deal with the guy who created Barney Miller, but nothing really clicked.
What made you leave Hollywood and begin living and writing on Nantucket?
It's sort of similar to Henry's story. My wife hated L.A. Her family was similar to Henry's in-laws and were fond of Nantucket. My wife said, 'If you don't make it in five years, we're moving.' Why make things up if you can take from your own life? [Laughter] I didn't make it, and by that time she was pregnant. I was dragged to Nantucket, kicking and screaming.
And now?
That's the funny thing. My wife and I are no longer married, and I wound up really loving Nantucket. House painting is actually a very good job for my writing. Much of painting is mindless work and it allows me to formulate plots and work things out in the novels while painting houses.
Speaking of thinking and writing, what do you read when you're actively writing a novel?
Some writers have superstitions about that and don't read when they're writing. What I do is this: before starting a new book, I read at least five Michael Connelly novels. He's the man. Before starting Nantucket Grand, I read all the Mickey Haller books.
Beyond that, I read Justin Cronin's books, and Kate Atkinson's novels--which are literary fiction with a mystery contained within. Except for the Michael Connelly books, my reading isn't really related to writing mysteries.
Describe your writing journey leading to the Henry Kennis series.
In a sense, there are two of me: there's Steve-One who writes semi-literary novels that haven't sold as yet, and Steve-Two who writes mysteries published by Poisoned Pen Press.
After moving to the island, I began writing non-fiction sketches of Nantucket, which led to writing the first Henry Kennis mystery, Nantucket Sawbuck. One of my intentions, in addition to telling a good story, is to provide readers with a portrait of Nantucket over the course of the series.
Congratulations on penning Nantucket Grand, a multi-tiered mystery with a great sense of setting, and a fascinating protagonist, who along with a cast of characters, is as colorful as the island itself.
Mark Rubinstein's latest novel, The Lovers' Tango, received the Gold Medal for Popular Fiction in the 2016 Benjamin Franklin Awards
REAL LIFE. REAL NEWS. REAL VOICES.
Help us tell more of the stories that matter from voices that too often remain unheard.