It's always been a dream of mine to visit Nantucket, the tiny, crescent-shaped island off the coast of Cape Cod, Massachusetts. The mere mention of the place conjured up nautical images in my mind: sailboats, lighthouses, and weatherworn fishing cottages, oysters and lobsters and seafood (oh my!), and couples strolling along cobblestoned streets wearing striped shirts, sweaters casually draped around their shoulders. (Think: Ralph Lauren ad.) I imagined rows of gray-shingled houses with perfect white trim, gigantic hydrangea bushes, and winding bike paths along the coast. I finally had the chance to visit last fall, and I have to say: my idea of the place was pretty accurate. Nantucket is ridiculously charming.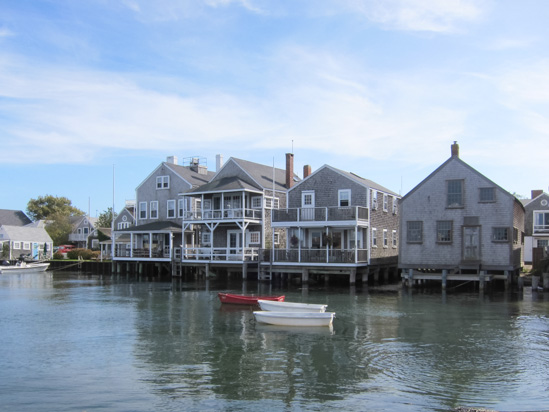 A summer playground for the northeastern elite, Nantucket is actually -- for those in the know - an even better fall getaway. After Labor Day, the population of the island drops from 50,00 down to around 11,000, so you have your pick of beaches, restaurants, and hotels. The weather's perfect (sunny and warm by day, crisp and clear at night) and room rates are slashed -- some as much as 75%. And even more importantly, in a place where hotels book up a year in advance during high season, rooms are actually available.
I stayed at the White Elephant Village, a newish resort just outside Nantucket Town, with a collection of sleek one, two, and three-bedroom residences. I was able to find a junior suite that starts at $775 in the summer, for just $195 in mid-October. Now that's what I call a bargain! Transport options to the island aren't quite as abundant in the fall, but getting there is still a breeze: you can take a 45-minute flight from Boston on Cape Air or a one-hour high-speed ferry ride from Hyannis (Cape Cod).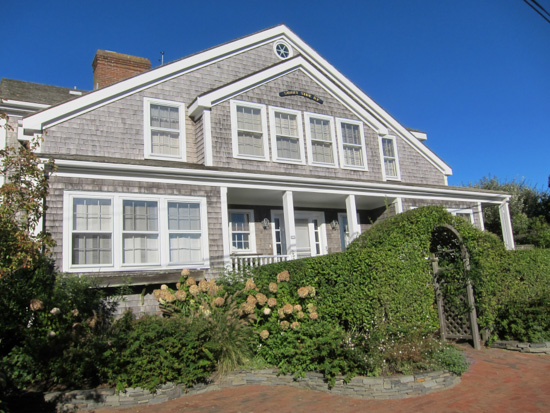 Once the whaling capital of the world (from the early 1700's to the 1840's) historic Nantucket Town - the largest settlement on the island -- contains an amazing collection of perfectly preserved houses and buildings dating back to the 17th century. In fact, 800 of these structures were built before the Civil War, making this the largest concentration of historical buildings in the U.S. It's a bit like walking through a living museum -- only with really great restaurants, shops, and hotels.
Though I love history, my trip was actually based around food. I went for the fantastic two-day beer-and-pork-themed festival Hogtoberfest, held each October at American Seasons restaurant. Owned by Chef Michael LaScola and his sommelier wife Orla Murphy LaScola, American Seasons is hands-down one of Nantucket's best restaurants. With its locally-sourced menu, boutique all-American wine list, and cozy, candlelit setting, you're guaranteed a great meal here.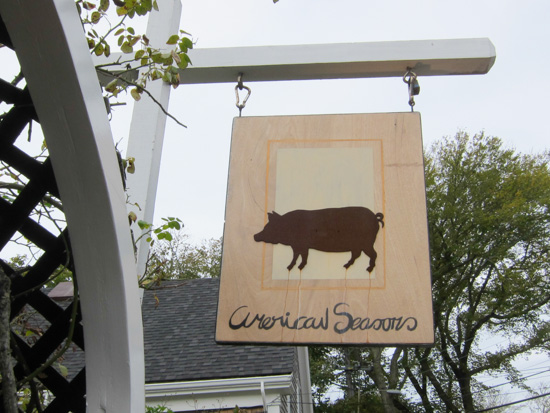 Hogtoberfest was the brainchild of Michael and his friend Matt Jennings of Farmstead, Inc., in Providence, R.I. Both diehard pork-lovers, the two chefs wanted to throw an annual pig-themed dinner that would also serve as a platform to educate people about sustainable farming and nose-to-tail eating. They hosted their first Hogtoberfest in 2008 and each year it's gotten bigger and better. This year (October 18-20, 2013) will be the fifth iteration of the event.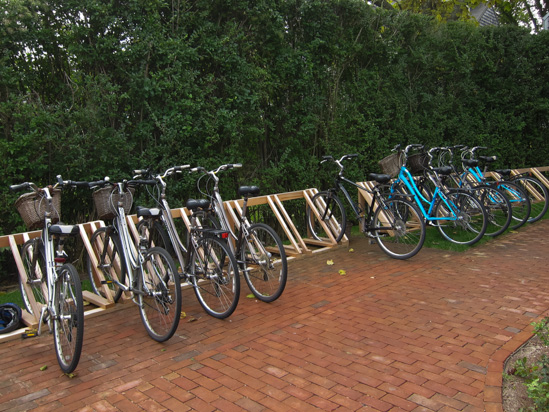 In between the pig-butchering demo, beer and charcuterie tastings, and the Whole Hog Dinner (where nearly every part of the pig is served in seven incredible courses), I burned calories by exploring the island. I took a historical walking tour through the old town, walked along the beach near the Brant Point Lighthouse, and biked out to the deserted Madaket beach on the western tip of the island to watch the sunset (a must-do!). I took a taxi ride out to Siasconset, a gorgeous little artists' colony full of rose-covered bungalows on the eastern end of the island.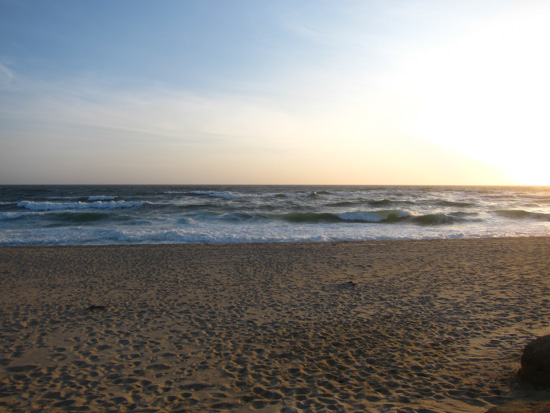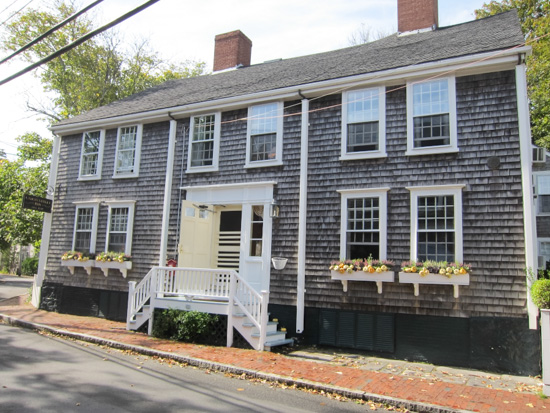 The weekend flew by way too quickly, and I cannot wait to return. On my list of must-try's for a future trip is a stay at the newly renovated Union Street Inn, a historic B&B in the center of town that serves the best breakfast on the island (challah French bread toast with fresh berries, maple syrup, and link sausage) and dinner at the LaScola's brand new Proprietor's Bar & Table, a downtown restaurant focusing on globally-influenced shared plates and European wines. Time to start looking at flights.