 The Career and Technical Education Academy in Hutchinson, Kan., has hired a new teacher who may fit in perfectly at an institution with such a technological name. The Hutchinson News reports Nao, a robot teacher, has arrived mid-year at the high school but is already making a big impact.
The Hutchinson News visited Nao's classroom, where a reporter spoke with students, Nao and Steve Stacey, the robot's human coworker/caretaker. Students in the computer programming class were mainly sending typed messages to the robot, which would repeat them back seconds later. But Stacey told the paper that students can program the robot to do whatever they'd like, an asset he says will look great on résumés and will serve an an early introduction to advanced engineering before the kids head to college.
Nao was developed by the French startup company Aldebaran Robotics, which describes the robot as an autonomous and programmable humanoid. Aldebaran says Nao offers students interactive lessons; for example, rather than calculating the velocity of a hypothetical curve ball themselves, students can use Nao's help to apply the mathematical formula in a computer program.
Nao comes with a price tag of around $21,000, but the Career and Technical Education Academy was able to purchase the robot with a grant from the Cargill Corporation, according to the Associated Press. And it seems to be worth the investment: School staff told The Hutchinson News that enrollment in its advanced computer programming class is already up over last year's numbers.
Universities have considered robot teachers a major recruiting tool, too. The University of Tokyo purchased 30 Aldebaran models in 2010 in an experiment to program the robots into active laboratory assistants. Professor Yoshihiko Nakamura told French news site LexPress at the time that Nao offered a natural platform for programmers to test their skills.
"We will use this robot for several purposes, for movement studies, communication between men and robots," he said.
Related
Before You Go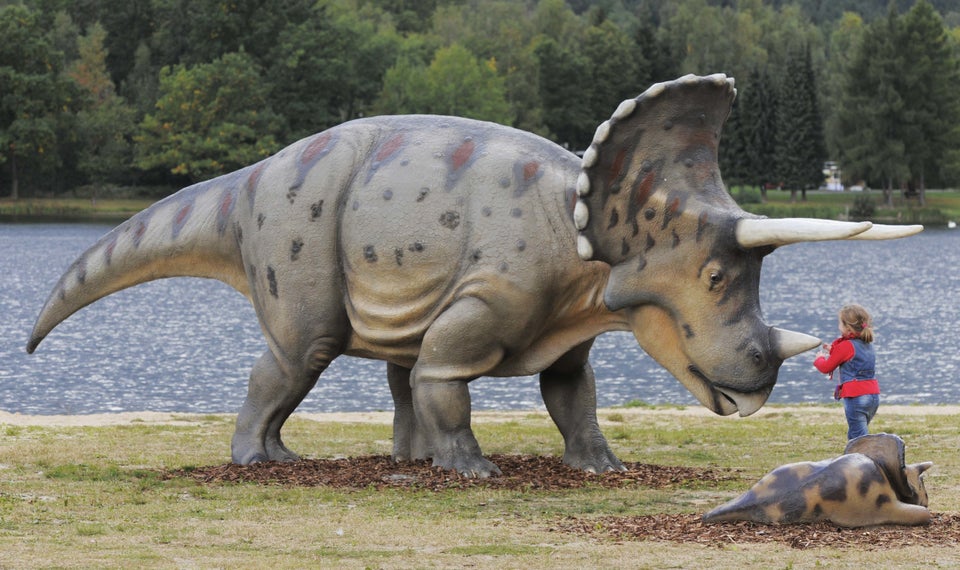 7 Things We Want To See Invented In 2013
Popular in the Community