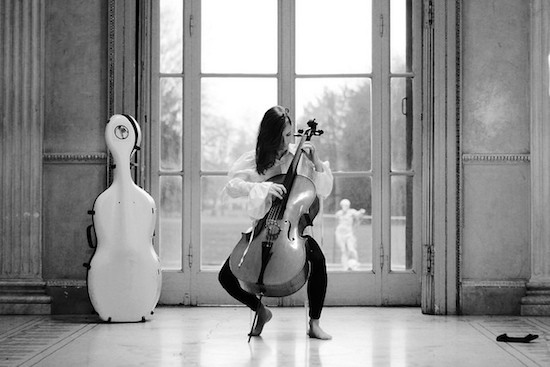 In times of violence and grief, we are too consumed with patching up the holes left on our hearts to remember to keep our eyes to the stars. But that's when someone like singer and cellist Naomi Berrill comes in to save the day. Within her soothing lyrics and wondrous music, there was the perfect healing I needed.
Her sound, a mix of classical cello, with a fusion of folk melodies and beautiful soft vocals, reminded me of a quote by Plato:
Music is a moral law. It gives soul to the universe, wings to the mind, flight to the imagination, and charm and gaiety to life and to everything.
Naomi Berrill was born in small town on the western coast of Ireland. She was awarded a scholarship and studied at the Royal Irish Academy of Music in Dublin, before moving to Glasgow, Scotland to study cello with Robert Irvine at the Royal Scottish Academy of Music and Drama. Then, she fell in love, and life took her to Florence, where she currently resides with her beautiful family. A modern-day fairy tale for a woman who manages to make the kind of music dreams are made of. As my spirit dipped during the last few, tragic weeks, I found solace in her music.
Following the release of her debut solo album titled From the Ground earlier this year, I managed to catch up with Berrill and ask her about her musical influences but also how motherhood has affected her creative process. And if you're wondering what's on her iPod and nightstand at the moment, read on for all the answers.
There is this wonderful feeling of freedom in your music, because although you've been classically trained, you have no fear to use that training to actually transcend classical music. How did you arrive at this mix and was there a particular moment when you realized this was how you were meant to play, and compose?
Naomi Berrill: Early in 2010 I started experimenting with the use of cello playing to accompany my voice. I also play folk guitar and quite soon I realised that many of the guitar chords I knew could be transported onto the cello and so I began to work arrangements with this new voice-cello combination. Later that year, in the midst of preparation of music for a dance show, I decided to use some of these very fresh new arrangements as part of the score. This was such an exciting and rewarding step for me, and quite a contrast to the work in classical quartets with which I had been familiar. I was doing something new and this felt like a musical adventure! The original approach also meant that I needn't worry about comparisons and could concentrate instead on the perfection of the techniques. I found that I could move almost immediately into performing "flow" and focus totally on the moment of the music.
I'm sure you get tired of this, but I'm going to put it out there, so we don't have to talk about it again. I get a little Sinead O'Connor in your sound, particularly your voice. Perhaps what I mean is that you have a lot of your Irish background coming through your music, as she did at her peak. And you also show the influence of your Italian home. Do you think being a "nomad" of sorts has made you the artist you are today?
Naomi Berrill: I don't really think that I have a typically Irish sound. On the other hand, I have been brought up in the West of Ireland, and I have listened to and played lots of Irish folk music during my childhood. So I suppose I have absorbed some Irish traditional elements which are bound to emerge in my way of singing and performing. I feel it is difficult to classify the type of musician I am, and the style of music that I play, but for me being a type of "musical nomad" is a positive experience. I think that working to interpret and understand different styles of music has increased my awareness and appreciation of many genres. My song arrangements are correspondingly richer and my research into new musical techniques with voice and cello continually brings me to new territory which crosses back and forth through the styles.
What is your soul music, what you listen to when the world seems too much to handle?
Naomi Berrill: This changes with time, but at the moment I really enjoy Purcell operas, the keyboard music of Bach, and the latest podcast of "The Blue of the Night", a radio program by the Irish station, RTE Lyric FM.
How has being a mother changed the way you create, and perform your music?
Naomi Berrill: Being very busy with two little boys helps me to appreciate the value of time for practice! I am constantly striving to use "my time for music" more efficiently, to focus on the essentials needed to keep up my technique, and to also give more relaxed and creative time to new musical arrangements.
The fact that I have two children, a 4-year old and a baby, has added depth and determination to my sense of musical purpose. I feel that as a musician, the paths that I am now exploring will also be of use to them.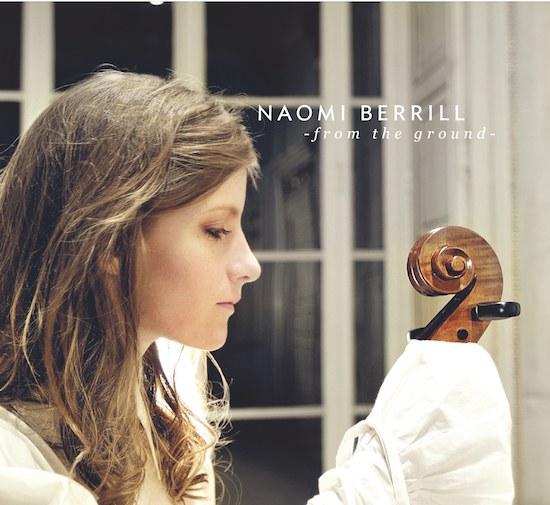 This is a bit of a leitmotif in my writing, the idea that through art we can begin a conversation to understand what seem incomprehensible right now -- I call it "the Other". Do you think music has the power to unite people, to make them come closer even if their cultures may appear so different at first sound?
Naomi Berrill: Definitely. All musics, whatever the style, have the power to draw people together. On many occasions I have observed musicians having "wordless conversations", perhaps exchanging phrases in a jazz piece, playing together in an ornamented folk melody, or working in a string quartet to get the perfect intonation of a major chord. This means of communication and interaction without words can sometimes be very profound and meaningful. As a student, my brother recently spent some time in Tokyo and there he became friends with a group of Japanese students who gathered together every week to play Irish traditional music. Through the music performance, he became an accepted member of the group even though, at the beginning especially, there had been more notes than words exchanged!
If you could have the perfect concert, a coming together of your favorite musicians, who would you have there?
Naomi Berrill: I would have The Danish String Quartet, Chris Thile on mandolin, Martin Hayes on fiddle, and on vocals Lauren Kinsella, Theo Blackmann and Diana Panton.
What books sit on your nightstand?
Naomi Berrill: At the moment I'm reading a book by Irish author Colum McCann called This Side of Brightness. Anam Cara by philosopher and theologian John O. Donohue remains a favourite and for my boys the poems in the A.A. Milne classic When We Were Very Young provide great fun.
What is on your iPod, apart from your own music?
Naomi Berrill: There is a great mix, consisting of many classical pieces by Dowland, Purcell, Bach, Beethoven, Luciano Berio, Shoenberg and many other ECM releases. Also some old jazz favourites from Nina Simone, Blossom Dearie, music by Diana Panton, Francien van Tuinen, Lauren Kinsella, music from Martin Hayes, Iarla Ó Lionáird, Ernst Reijseger, Final Fantasy, Charlie Winston, Kate Rusby, Chris Thile, The Danish String Quartet.... The list goes on!
When would you say is the best time to listen to your groundbreaking album, From the Ground?
Naomi Berrill: In the calm of the early morning (my favorite time of day!) and if possible, far from all electronic devices, computers, phones etc.
Top photograph by Cristina Crippi, used with permission.
Calling all HuffPost superfans!
Sign up for membership to become a founding member and help shape HuffPost's next chapter