The supermodel arrived wearing a look from Marc Jacobs' spring 2016 collection that left very little to the imagination.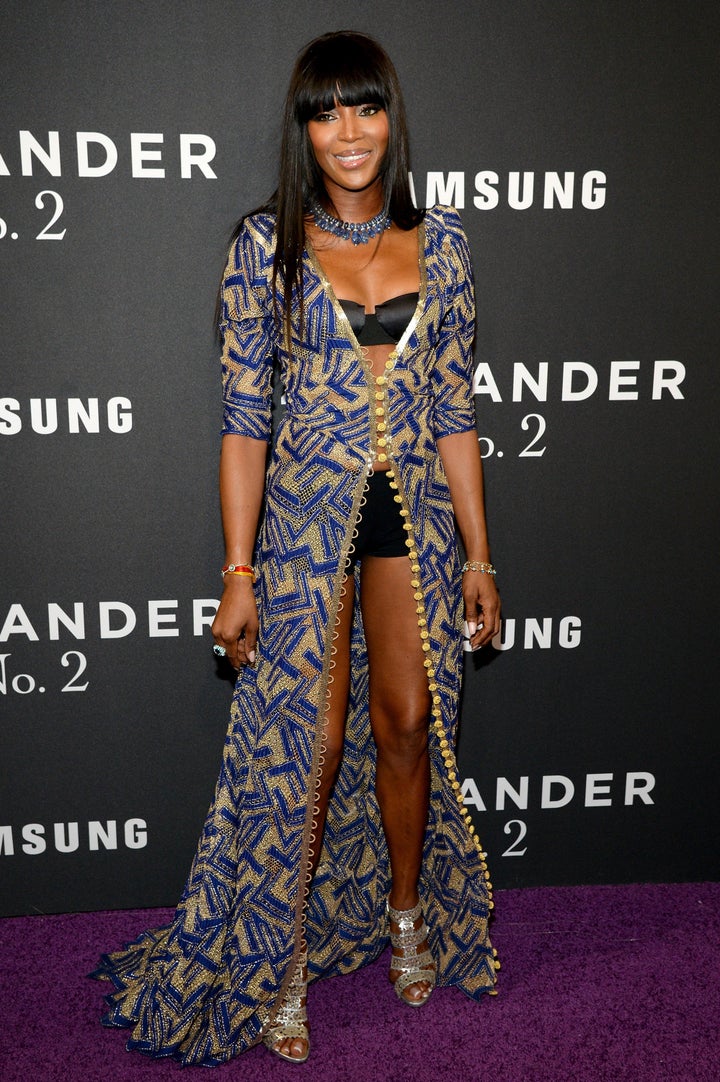 The gown, which was styled only slightly more covered-up on the runway, was secured with just six closed buttons, exposing Campbell's bra and booty shorts underneath.
She paired the daring outfit with strappy gold sandals and some sparkly jewels, but you were probably too busy staring at the bold look to even notice.
Hey, if you've got it, flaunt it.