In it, Naomi Campbell plays the role of a lifetime, in that she does what we imagine Naomi does best on a daily basis: growl and snarl while looking really hot.
Kristen McMenamy, Natalia Vodianova and Tisci favorite Mariacarla Boscono also get in on the howling action, channeling their inner rottweilers with their perfectly white teeth bared.
Check out the first photo as well as a behind-the-scenes video below, via Style.com.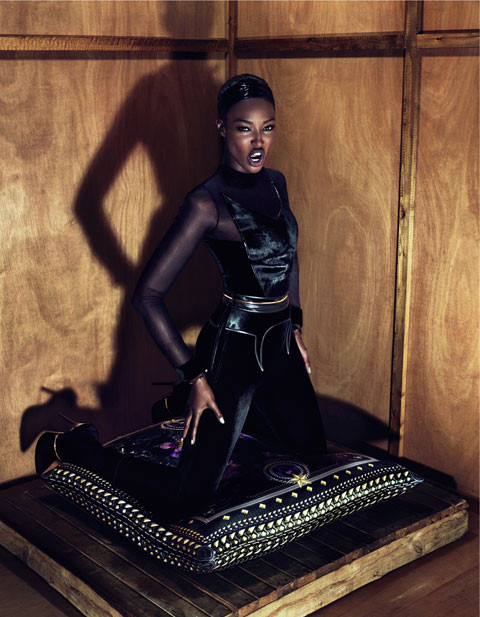 Watch for more of Givenchy's Fall 2011 collection: