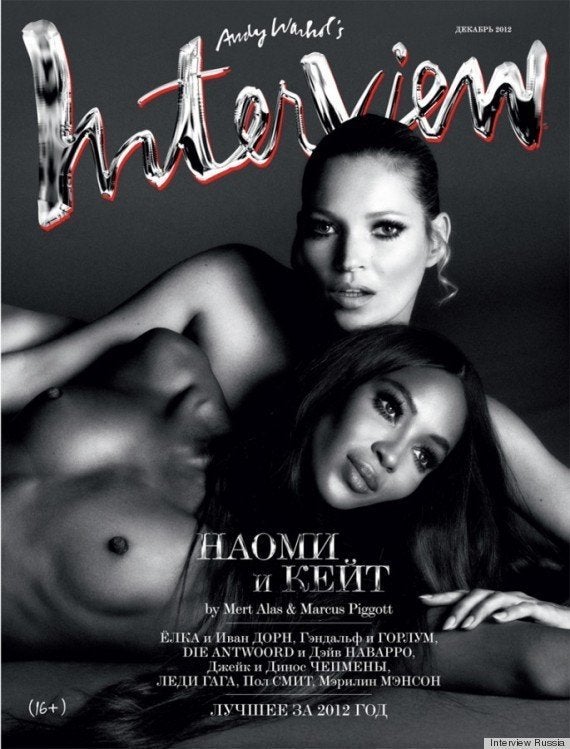 Newsflash: Naomi Campbell and Kate Moss pose topless for Interview magazine!
Ok, so it isn't anything you haven't seen before--but we've got to say, these gals still look amazing.
The British bombshells have teamed up to flaunt their enviable and age-defying bods sans clothes for the December issues of both Interview Russia and Interview Germany. Both pose comfortably and lovingly for the Mert Alas and Marcus Piggott snapped image. Can't you just imagine these two hanging like this back in the 90's when they used to party together, eat ramen and rule the fashion world?
SCROLL DOWN FOR THE NSFW COVER PHOTOS
In the issue that hits newsstands on November 30, Kate conducts an interview with Naomi about her life and storied career in the fashion industry. The 42-year-old opens up about meeting Bob Marley as a little girl and being frightened by his dread locs because she thought they were worms--and she also addresses confronting and conquering racism over the years.
Check out an except from the interview below:
KATE: I read that you made your first public appearance in a Bob Marley video.

NAOMI: Yeah. I was 7, I think. He was such a handsome man. I remember I started crying when I saw his dreadlocks because I thought they were worms. But he was really, really gentle.

KATE (on ethnic prejudice in the modeling world): When I first got to New York, I was like: "What are they talking about?" I couldn't tell, you know. It was really weird and also I think growing up in South London, it's so mixed race.

NAOMI: Exactly, we just know our area and how we were raised, so it was a big eye opener to me.

KATE: Did it feel like a battle you were fighting? And are you still fighting for equality in fashion?

NAOMI: It felt… I can't say that the word battle is the right word but it definitely felt like it was an uphill struggle for something. I felt like I had to do what I had to do for my race and to keep awareness out there.
Here's a look at Naomi and Kate's sexy Interview covers. They look amazing, right?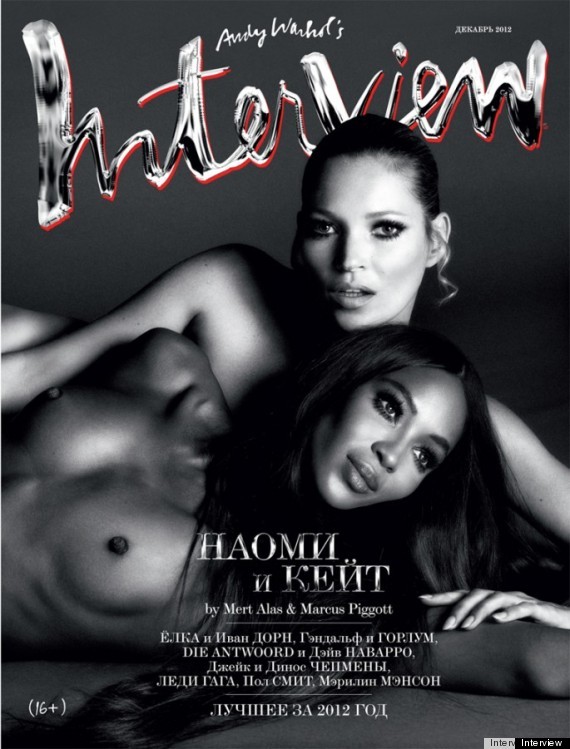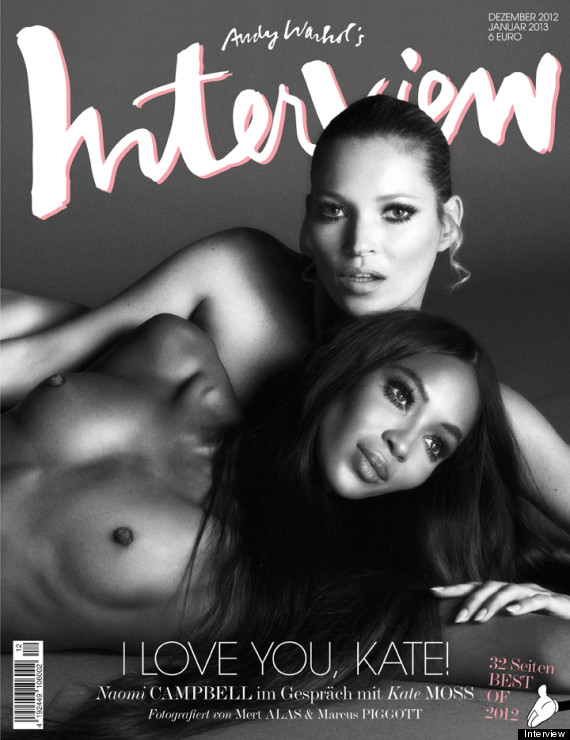 Before You Go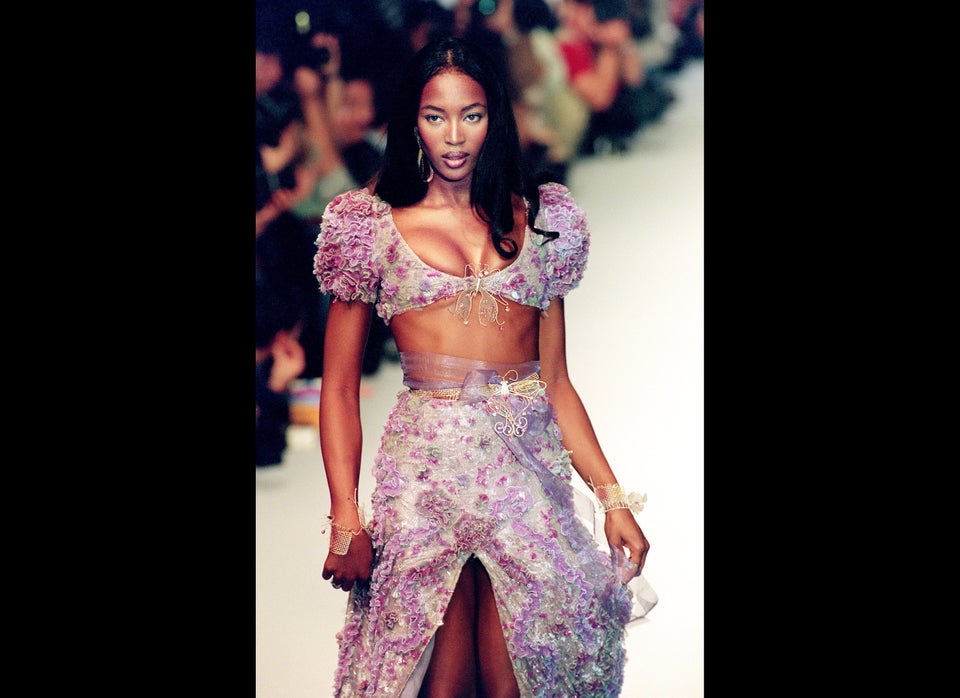 Naomi Campbell
Popular in the Community