Mary Bibb was born in Rhode Island around 1820 as the daughter of free black Quakers. After becoming one of the first black woman teachers in North America, she involved herself in the anti-slavery movement.
However, following the 1850 passing of the Fugitive Slave Law, which demanded that all escaped slaves in America, including her husband, abolitionist Henry Bibb, be returned to their masters upon capture ― even if found in free states ― Bibb moved to Canada. Upon relocating, she and her husband began housing fugitive slaves in their home. Together they started publishing a newspaper, Voice of the Fugitive, the first major paper aimed at black Canadians.
Today, Bibb is considered the first black woman journalist in Canada. And yet, most Canadians do not even know her name. Self-taught artist Naomi Moyer, herself a black woman living in Canada, was disturbed by the lack of awareness surrounding figures like Bibb, women that Moyer could identify with and look up to.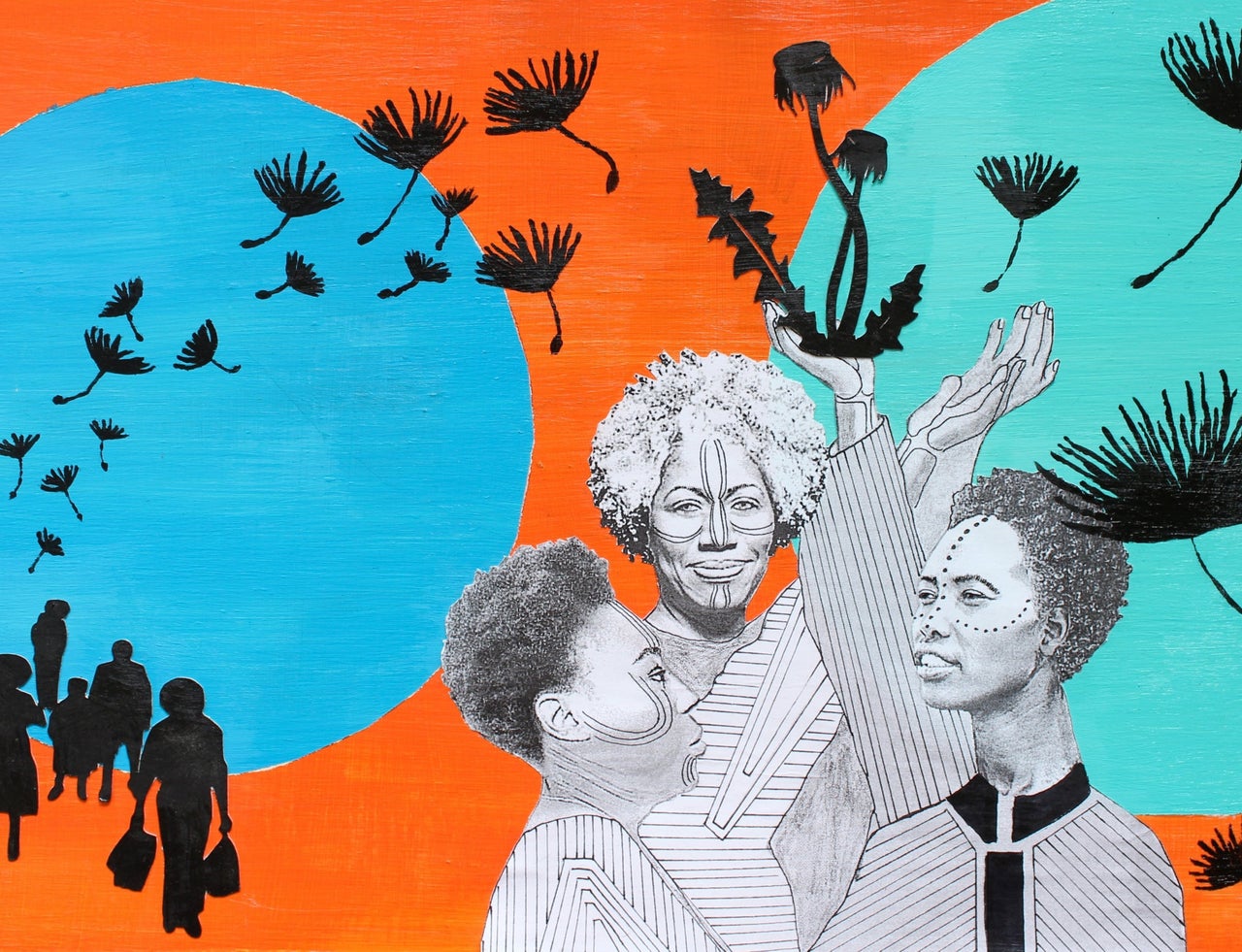 "The school curriculum here is just as flawed and deficient as it is in the States," Moyer told The Huffington Post. "Not one teacher, from kindergarten to college, gave me any book to read that was written by a black woman, let alone a black Canadian woman. The only kind of exposure most black people really got about 'blackness' or the black experience was through media and pop culture from the States."
Moyer realized that it was extremely important for her to learn the names and stories of the women shaping Canadian black history. If no one else was going to teach her, she would do the research herself. The print series "Black Women in Canada" integrates Moyer's research with graphic visuals that bring the under-acknowledged heroines to life.
"One of my biggest concerns going into this project was getting my facts right," Moyer said. "A lot of the women that I chose to focus on, even though their stories are paramount ― there was still very little information on them." Similarly, without access to many photographs of her subjects, Moyer struggled to capture their appearance accurately with little source material.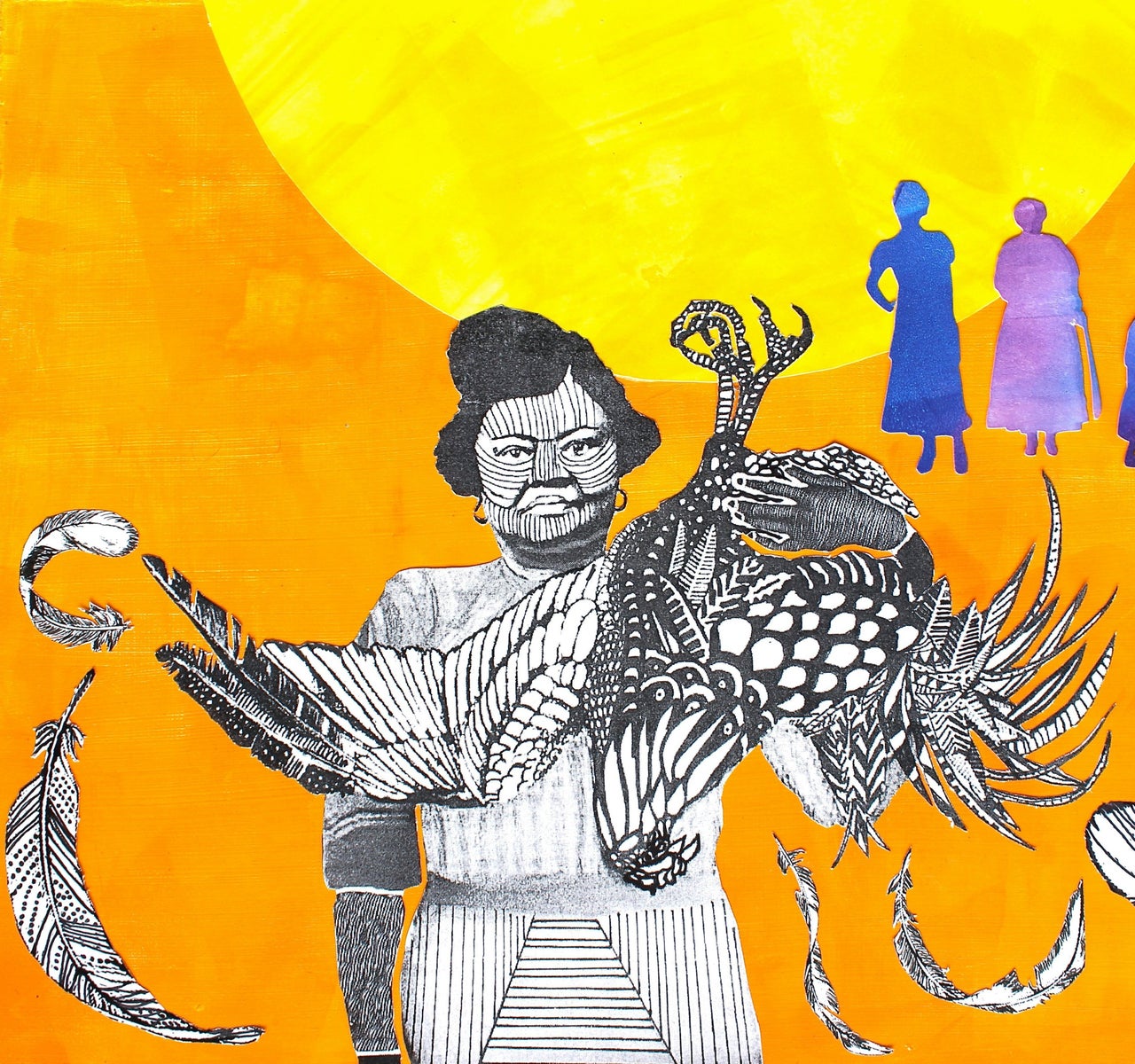 Moyer's mixed-media works are made with a combination of acrylic, stencils, ink, pencil and paper on Masonite board. In one image, a black-and-white Bibb writes by candlelight, her backdrop a fiery juxtaposition of oranges and purples.
Another depicts Rosa Pryor, the first black woman to own a business in Vancouver ― a restaurant called Chicken Inn ― holding a flailing bird, its feathers floating alongside her, before a bulging yellow sun. Other subjects include the Coloured Women's Club, crediting with coining the term "self help," and the Black Cross Nurses, who were some of the few healers for black communities in the early 20th century available.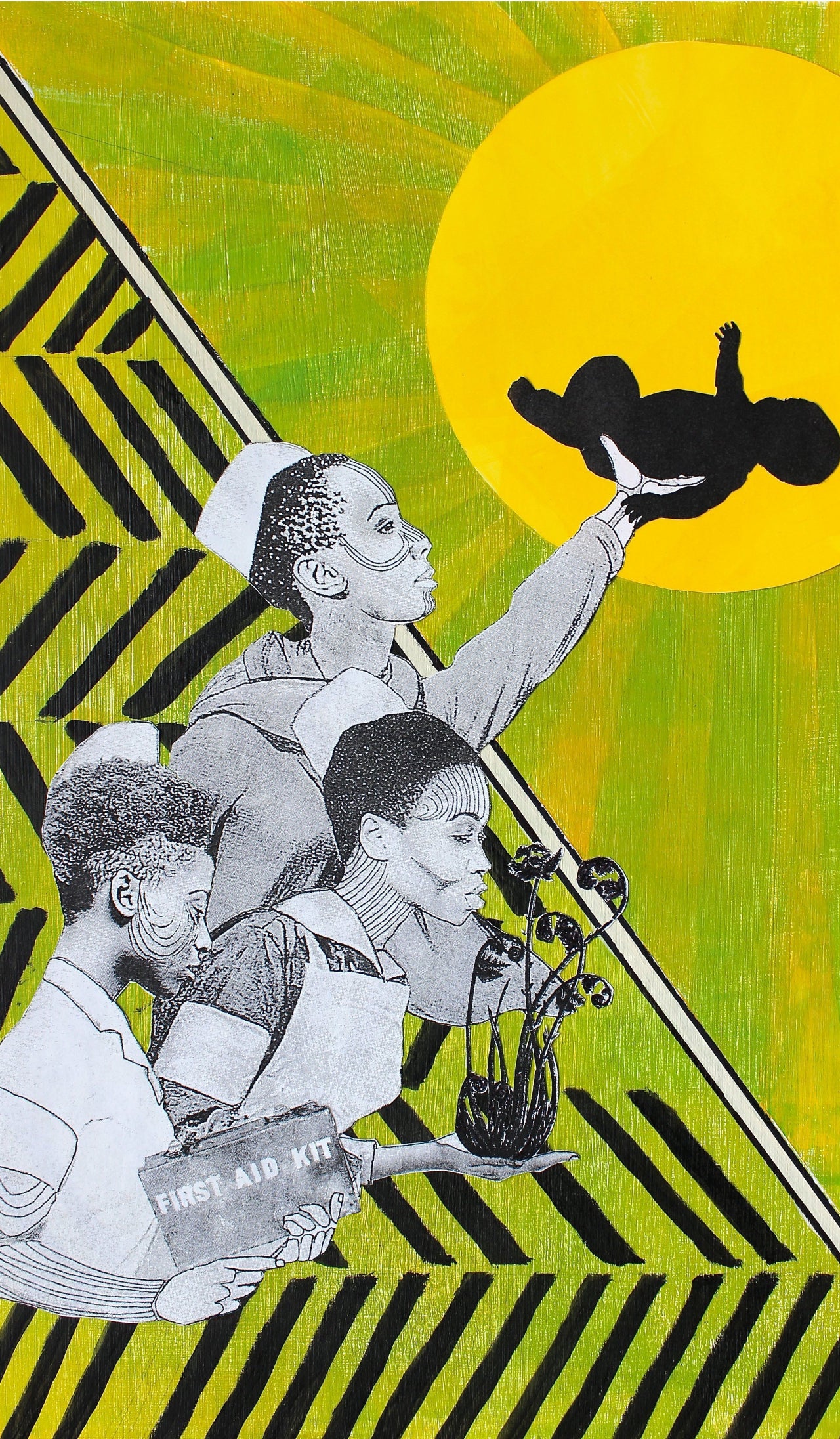 Moyer's artworks ― graphic, vibrant and brimming with passion ― use images to share the histories that might otherwise have gone overlooked. The stories she chose to immortalize don't adhere to the traditional mainstream narratives of the genius, the hero or the leader. Rather, these women endured the most egregious of conditions to serve their communities and stand up for what's right in a peaceful, and often quiet, manner.
Now, Moyer is doing all she can to make sure these stories are heard and appreciated. "I wanted folks to know that these women were brave and defiant," she said. "These women were feminists who did lots of radical acts to serve black communities in Canada when the government failed to do so. I wanted to turn the few sentences that were written about these women from history books and online into a huge, colorful punch in the face."
The artist hopes her prints will affect young black women in Canada not used to seeing themselves represented in school lessons and history books. "I'm hoping that, with these posters, the stories of these women will carry on and continue to motivate and inspire."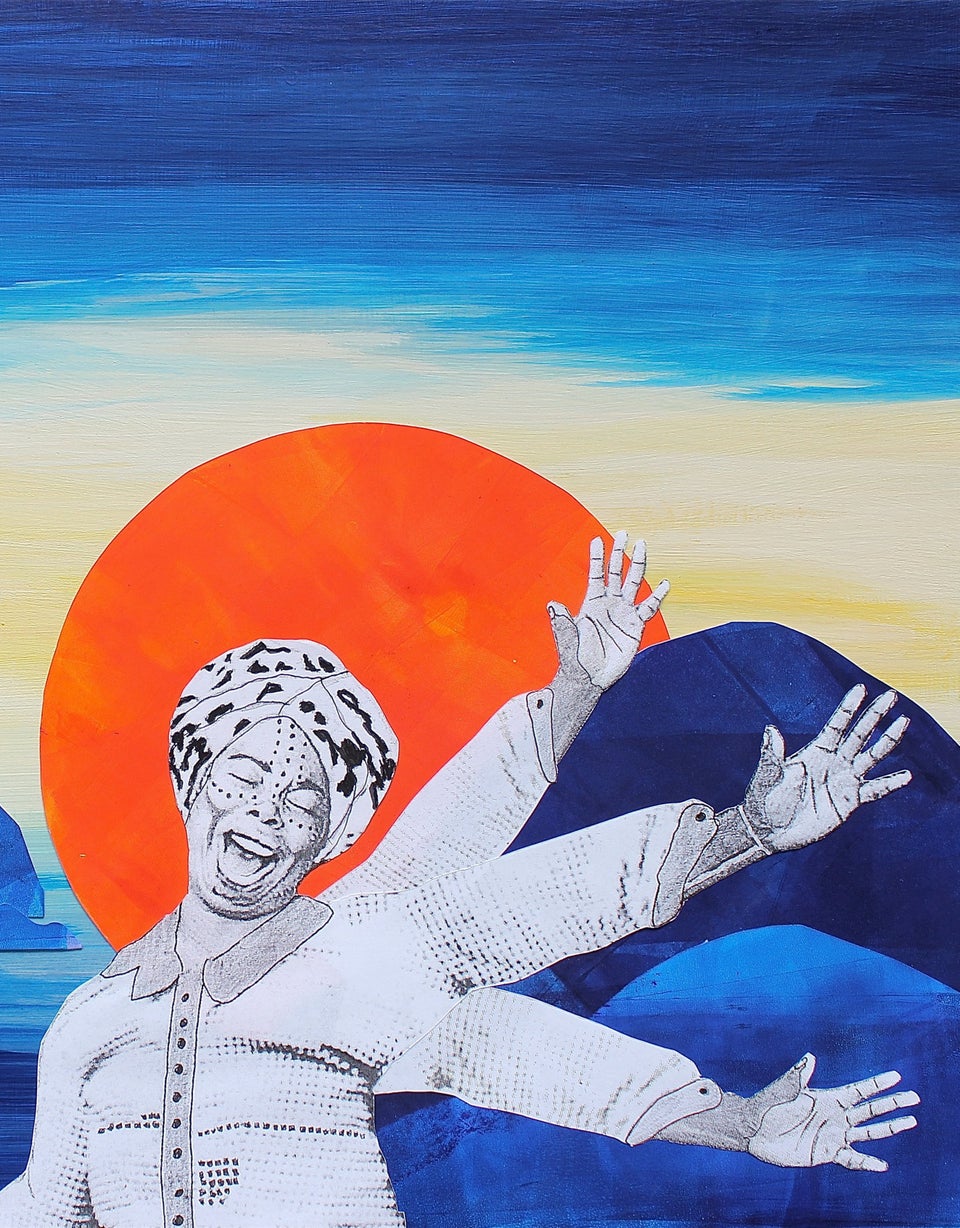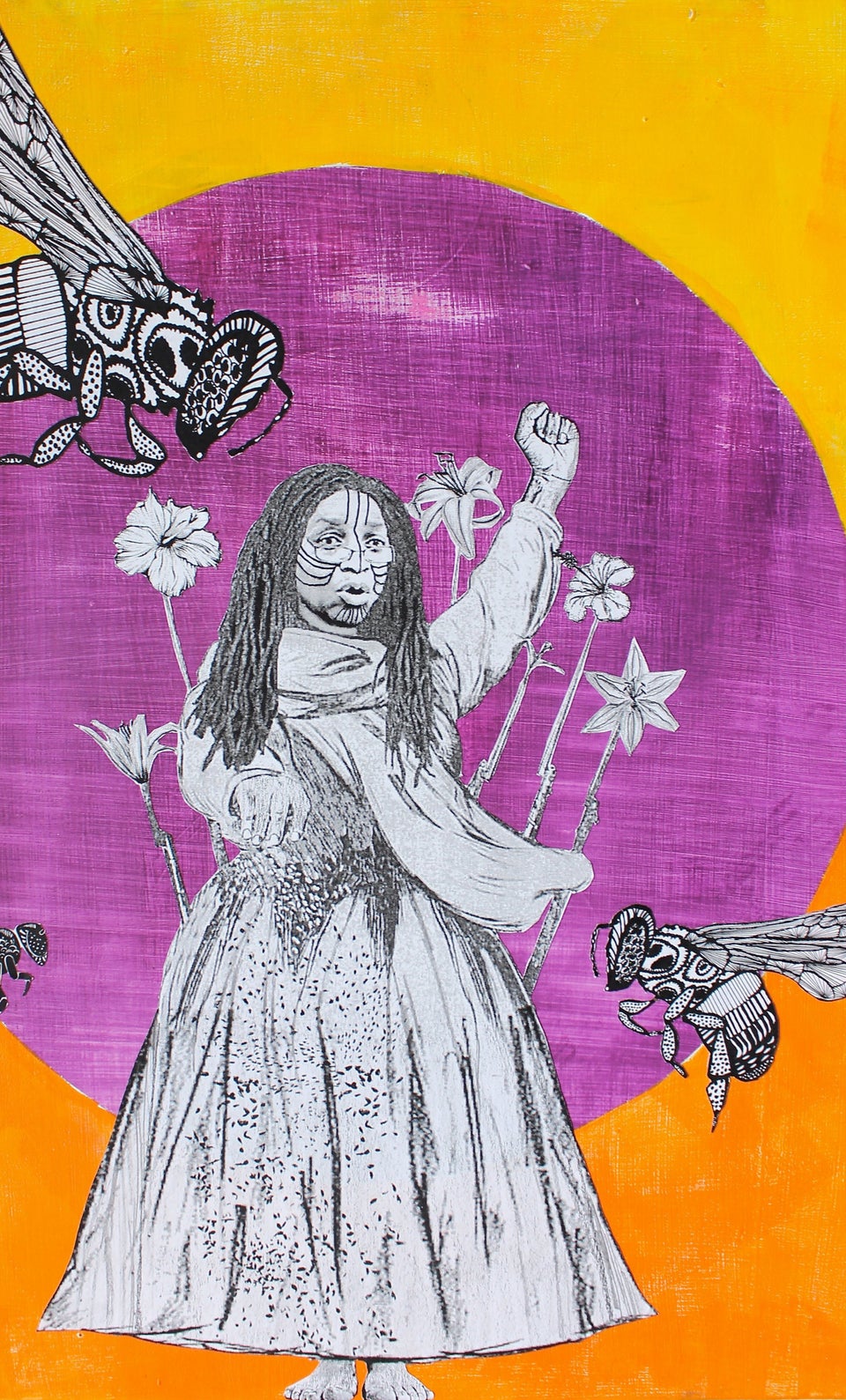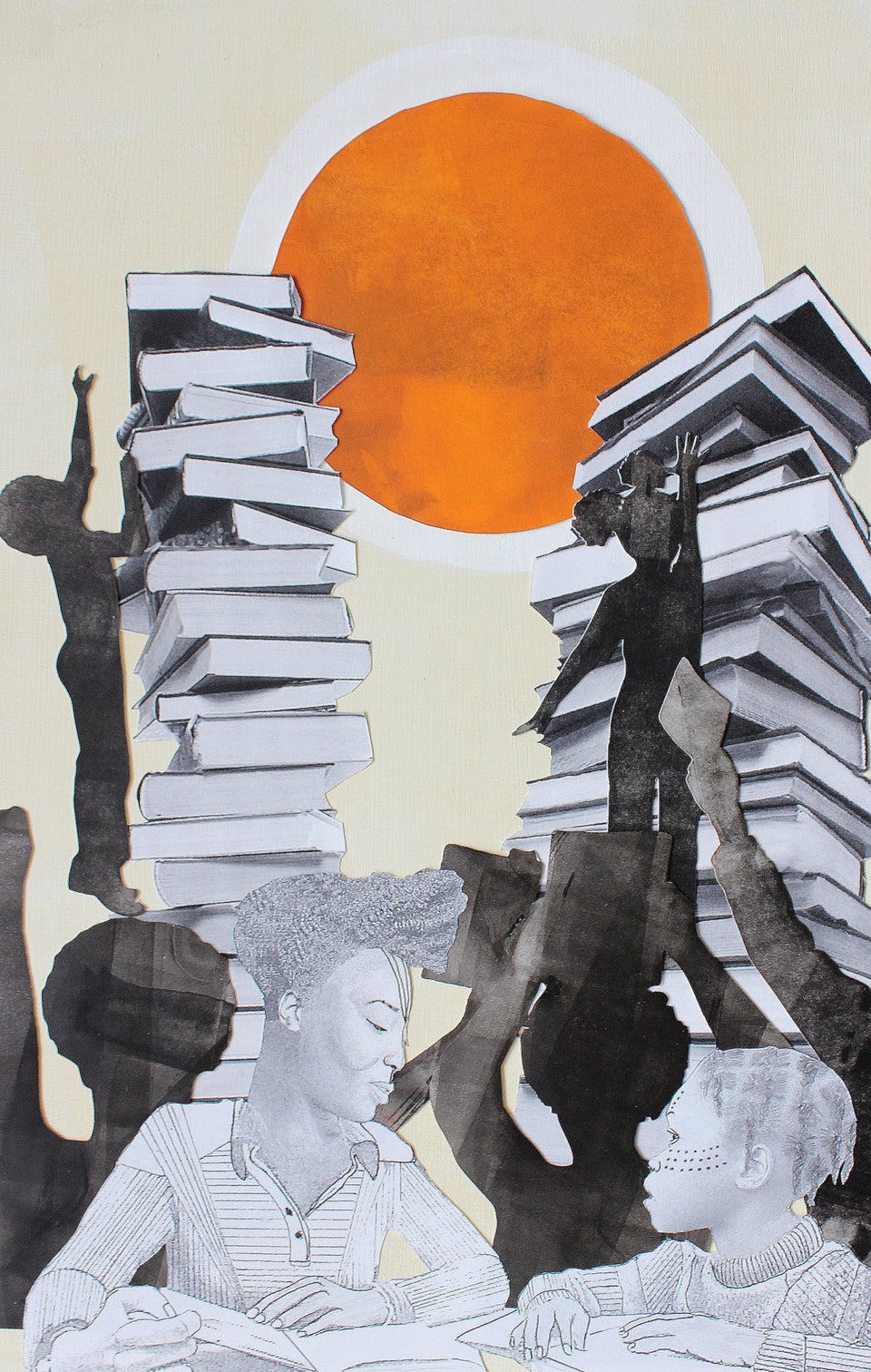 Support HuffPost
The Stakes Have Never Been Higher
Related
Before You Go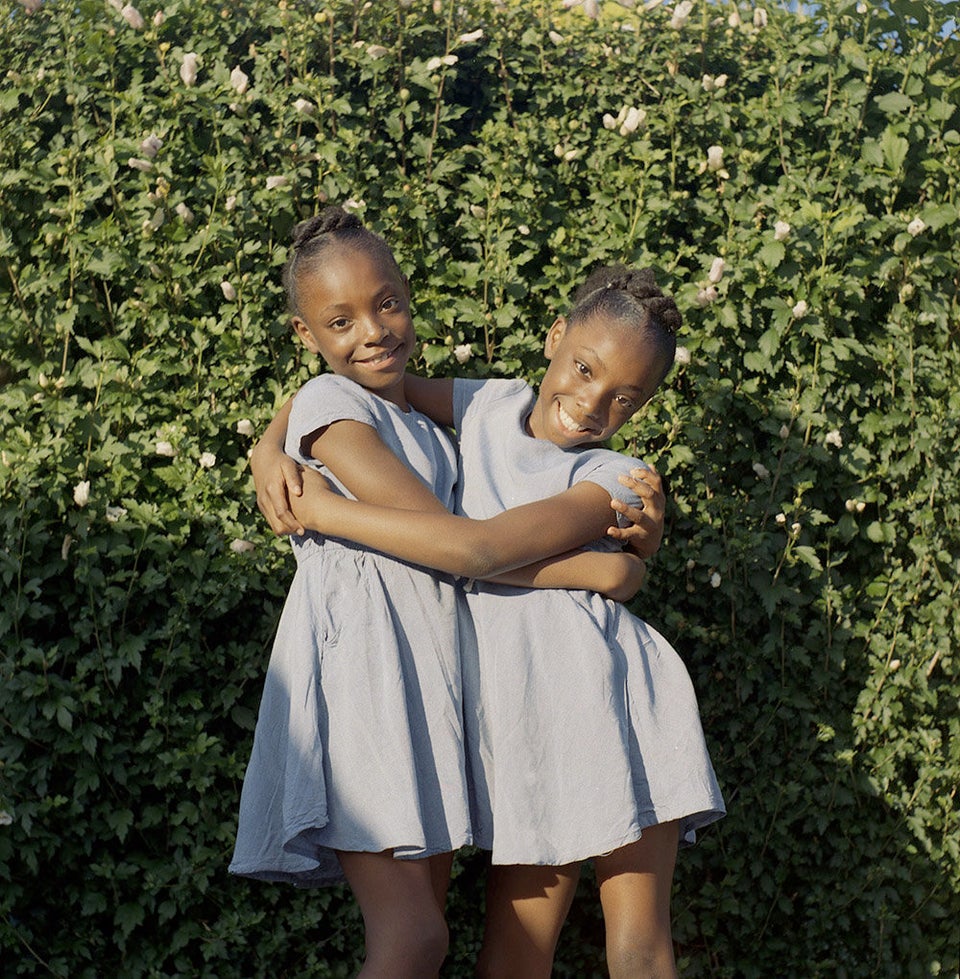 Doubles Photos Black Women
Popular in the Community