U.S. Open champion Naomi Osaka revealed the music that helped her on the way to victory.
"I listened to Nicki Minaj's new album ['Queen']," the 20-year-old and first-ever Japanese Grand Slam champion told People in an interview published Tuesday.
Osaka told the publication that she commits to a single musician before matches and only changes artists if she loses. She makes exceptions when musicians drop music unexpectedly, which led her to Eminem's latest album "Kamikaze."
"And then Eminem dropped a new album so I was switching between those two. I'm genuinely more into hip-hop and rap."
In addition to Minaj and Eminem, Osaka has previously blasted Kendrick Lamar  during her debut at the Washington Citi Open. She's also tweeted her affection for Beyoncé.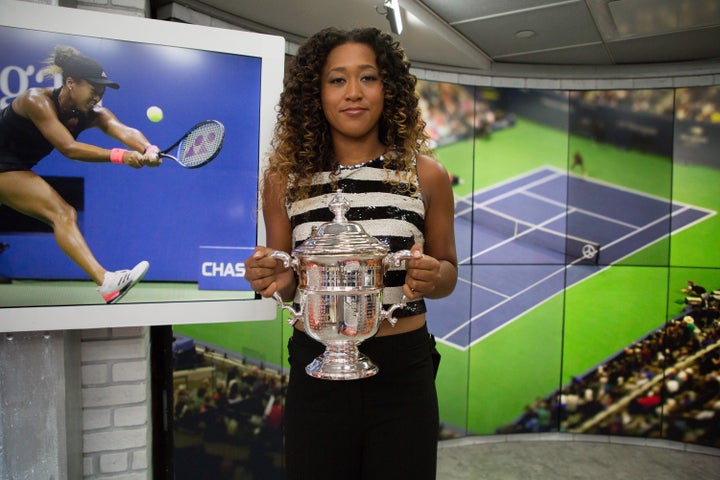 During the game, Williams was given three code violations by chair umpire Carlos Ramos, the third of which led to an automatic loss of a game in the second set. Williams' reaction to the violations has been ripped apart by the media, leading to racist portrayals and threats from umpires to no longer officiate her matches.
Just before the match, Osaka was asked if she had a message for Williams, a six-time U.S. Open champion and winner of 23 Grand Slam singles titles. Osaka simply said: "I love you."
BEFORE YOU GO
PHOTO GALLERY
Shelter Dogs Steal The Show As 'Ball Boys' At Brazil Tennis Open