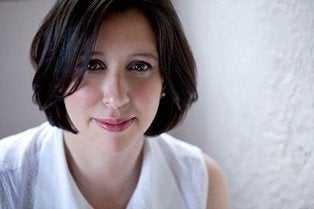 The Chronicle of Higher Education dismissed one of its bloggers after outcry over a blog post she wrote questioning the legitimacy of black studies as an academic discipline.
Naomi Schaefer Riley, a lecturer and author who wrote for the Chronicle's blog, Brainstorm, was let go after readers pushed back on an essay she published last week titled "The Most Persuasive Case For Eliminating Black Studies? Just Read the Dissertations." Riley's essay responded to a sidebar of a story in the Chronicle which profiled several up-and-coming black studies scholars in the process of writing dissertations. Riley looked at the titles of the dissertations -- on subjects like the role of race in housing policy and the history of black midwifery in the United States -- and called them "left-wing victimization claptrap."
Nearly 6,500 people signed a petition calling for her dismissal from the blog. Yesterday, Liz McMillen, the site's editor, wrote a note apologizing for Riley's post, and said that the publication had decided to part ways with the author, who is also an affiliate scholar of the Institute of American Values, a conservative think tank based in New York.
"When we published Naomi Schaefer Riley's blog posting on Brainstorm last week … several thousand of you spoke out in outrage and disappointment that The Chronicle had published an article that did not conform to the journalistic standards and civil tone that you expect from us," McMillen wrote. "We now agree that Ms. Riley's blog posting did not meet The Chronicle's basic editorial standards for reporting and fairness in opinion articles. As a result, we have asked Ms. Riley to leave the Brainstorm blog."
Riley's initial post became the subject of heated debate on the site for both its tone and substance.
Seriously, folks, there are legitimate debates about the problems that plague the black community from high incarceration rates to low graduation rates to high out-of-wedlock birth rates," Riley wrote about the dissertations. "But it's clear that they're not happening in black-studies departments. If these young scholars are the future of the discipline, I think they can just as well leave their calendars at 1963 and let some legitimate scholars find solutions to the problems of blacks in America. Solutions that don't begin and end with blame the white man.
Commenters -- many of whom are themselves academics -- said she was being unfair to the young scholars and the field of black studies by not having read their work before dismissing it in a public forum. Riley responded that she had no interest in reading the dissertations, and that they were too narrowly focused to be widely read or have much academic value.
"Finally, since this is a blog about academia and not journalism, I'll forgive the commenters for not understanding that it is not my job to read entire dissertations before I write a 500-word piece about them," Riley wrote. "I read some academic publications ... but there are not enough hours in the day or money in the world to get me to read a dissertation on historical black midwifery. In fact, I'd venture to say that fewer than 20 people in the whole world will read it."
But many of the site's commenters noted that very few doctoral dissertations become widely read, and that has little bearing on their academic legitimacy.
"This is true of virtually every dissertation in every field," wrote Paul Heideman, a lecturer at Rutgers University-Newark. "One might reasonably expect someone who has covered the academy for more than 15 years, been published in every major paper in the country, and written two books to be cognizant of this fact."
Others took issue with her refusal to engage with the work she was criticizing.
"In fact, most of the people … have objected to your post because you dismissed an entire academic field based on the cherry-picked titles of three in-progress dissertations," wrote another commenter. "As you admit, you have not bothered to actually find out any concrete details of the methodology, research, presentation, and so on, of these projects. And, yes, you have a responsibility to check these things out before you lay waste to the validity of a scholarly field, not to mention the careers of three young scholars, in one of the websites most widely read by academics."
Popular in the Community