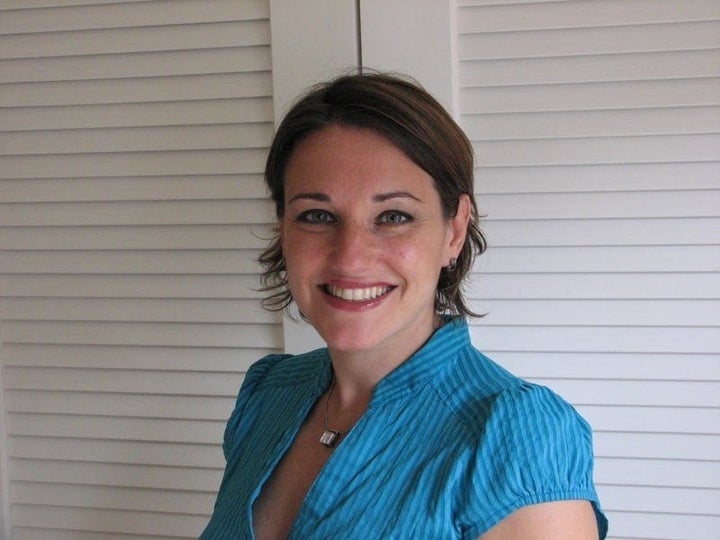 Big developments at FitzGibbon Media: Naomi Seligman, a veteran communications strategist known for her dogged pursuit of corrupt politicians and corporate lobbyists, will begin next month as the firm's principal.
Seligman will be tasked with expanding FitzGibbons' operations to the West Coast, opening a California office while continuing to provide public relations strategy for political, human rights and environmental movements in Washington and nationally.
"Our goal is to bring in as many voices as possible to create the social change we strive for," Seligman told the Huffington Post in an email Monday. "FitzGibbon already works with top-tier bands like R.E.M., and we will also collaborate with top-tier athletes as we build our social action campaigns. I am excited to open up the [Los Angeles] office and be a part of the FitzGibbon team."
Seligman is known for her hard-hitting media campaigns and her ability to make the small voices of advocacy groups heard at a national level. At Media Matters for America she launched the communications program, developing the group's robust public profile before moving on to Citizens for Responsibility and Ethics in Washington where she spearheaded the communications shop. During her six years there she exposed high-profile scandals in Congress, including that of former Majority Leader Tom DeLay, as well as those of various front groups.
"Naomi is her friends' greatest asset and her enemies' worst nightmare," said Trevor FitzGibbon, the founder and president of FitzGibbon Media, which launched in 2008. FitzGibbon has done communications strategy for MoveOn.org, Howard Zinn, Global Zero, Conservation International, Public Campaign, Common Cause, and the Fair Elections Now Campaign, as well as engaging with A-list musicians, athletes and actors.
FitzGibbon says he's "thrilled" to have the opportunity to work closely with Seligman, adding "she will bring energy, creativity and visibility to every one of our projects."
Seligman cut her teeth exposing the deceptive industry tactics of the gun lobby through her undercover work at NRA conventions and gun shows in the 1990s. She went on to craft winning campaigns for dozens of lawsuits against government agencies, such as the case against the illegal outing of undercover CIA agent Valerie Plame Wilson. Other achievements include directing media for the 40th Anniversary of Martin Luther King Jr.'s March on Washington and leading a media firestorm after Rush Limbaugh compared the torture of prisoners at Abu Ghraib to a college fraternity prank.
A graduate of the University of Massachusetts, Amherst and the University of Sussex in England, Seligman divides her time between Los Angeles and Washington, DC. The new office in Los Angeles will make the firm accessible to clients throughout the country, she says, facilitating work with a burgeoning number of progressive organizations on the West Coast.
"There is clearly a need on the West Coast for an aggressive, strategic communications team who has successfully run high-profile advocacy campaigns - both domestic and international," Seligman told the Huffington Post. "Our goal is to work with the outstanding progressive organizations on the West Coast and beyond who are working hard to create change."
Watch her turn up the pressure on Cindy McCain for refusing to release her tax returns during the 2008 elections.
Calling all HuffPost superfans!
Sign up for membership to become a founding member and help shape HuffPost's next chapter