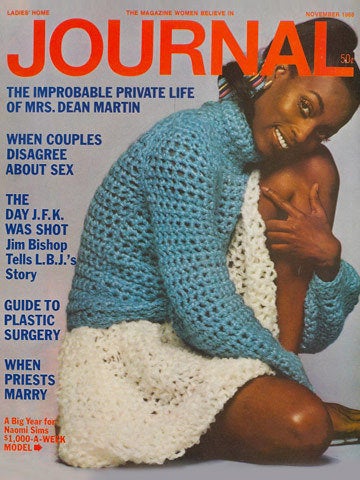 In celebration of Black History Month we're looking back at groundbreaking moments in fashion, beauty and beyond. There are plenty of firsts, little-known facts and milestones that deserve to be highlighted--so we're doing just that!
WHO: Naomi Sims

THE MAJOR MOMENT: Naomi, who is widely considered the first African American supermodel, got her first big break striking a pose in an AT&T ad. However, it wasn't long until the Mississippi-native was modeling for top publications like Cosmopolitan, Harper's Bazaar and Vogue. In 1968, Naomi became the first woman of color to grace the cover of Ladies' Home Journal and followed it up a year later by becoming the first black model on LIFE--that image being displayed in the 2009 "The Model as Muse" exhibit at the Metropolitan Museum of Art.
Although Naomi ended her modeling career a short time later in 1973, she blazed a trail for those who followed. Naomi's "appearance as the first black model on the cover of Ladies' Home Journal in November 1968 was a consummate moment of the 'Black is Beautiful movement,'" The New York Times wrote.
FAB FACT: In 1972, Naomi was offered the lead role in the Hollywood movie "Cleopatra Jones," but turned it down because she thought its portrayal of black people was racist. (The role went to the model Tamara Dobson.)
FAST FORWARD: After Naomi retired from modeling in 1973 she launched the Naomi Sims Collection, a line of wigs made specifically for African American women trying a straightened 'do. The venture proved to be a huge success and earned the the former cover girl a reported $5 million in annual sales. Naomi also added author to her list of accomplishments with a string of top-selling books, including All About Health and Beauty for the Black Woman and All About Success for the Black Woman. Naomi Sims passed away in 2009 after a battle with cancer at the age of 61.

Here's a look at Naomi's iconic Ladies' Home Journal cover and check out more of her groundbreaking images in the slideshow below.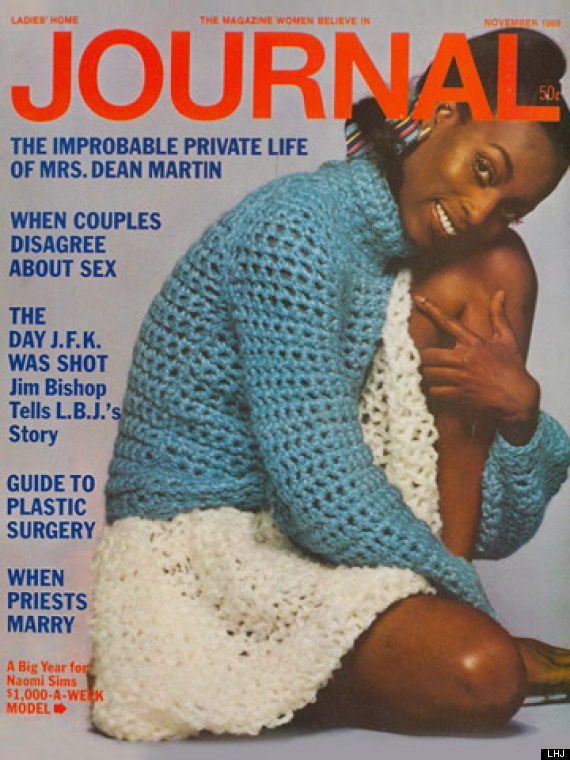 Before You Go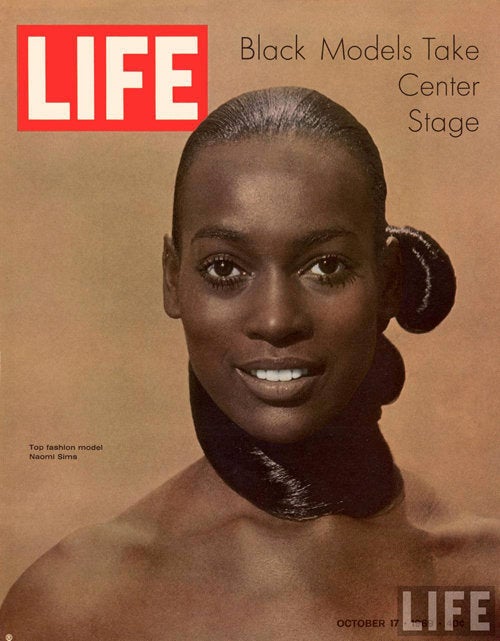 Naomi Sims