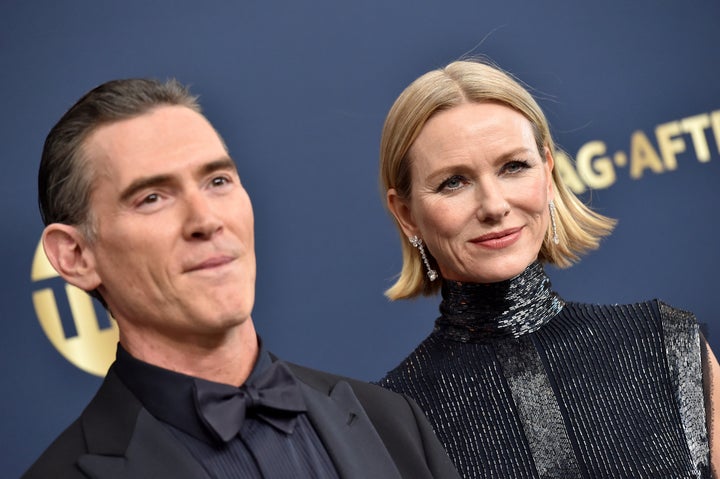 Naomi Watts is opening up about the "biggest key" behind having "pretty great sex" with her husband, Billy Crudup.
"I personally think sex becomes more pleasurable when you take out the fear of making babies," Watts told the Daily Mail at an exclusive event in Hampton Bays on Thursday.
She then quipped: "What is that expression? 'Closed for business, open for pleasure.'"
Watts, 54, stressed that communication is crucial for keeping the flame alive in the bedroom.
"Like whatever it is you're going through, if you can talk to your partner, if you can be honest and have a really authentic conversation and take away the awkwardness, and most of the time if they're good people, they will be empathetic and that's hot," the British actor explained.
"That's really hot when you can be honest and the conversation lands really well to the point where, 'yeah we got through the awkwardness and now like, let's kick off some fun.'"
Watts, who has been candid in the past about dealing with early menopause beginning at age 36, asserted the importance of "leaning into this phase of life," noting that "a lot of women are horny at this age."
The Oscar nominee revealed that when she first romantically connected with Crudup, 55, she used estrogen patches in the bedroom.
"I was nervous that my new lover was going to see it," Watts recalled, revealing that the sticky residue from the patch lingered on her skin for "days" before eventually coming off.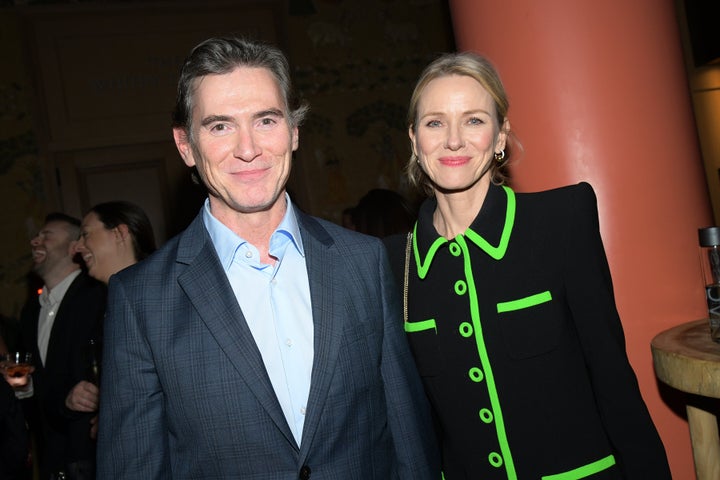 "I went into the bathroom just before it would start and I'd be in there [scrubbing it off] and then I'd come out. And my gorgeous partner said, 'Are you OK? Is everything OK?'" the "King Kong" star continued.
Watts gushed about Crudup's sensitivity toward her after she brought "honesty into the room." She praised his ability to understand "cues" in their intimate moments no matter how "awkward" it felt.
"I've had so much shame about it ― he knew how to behave, he knew what cues to follow, he was 100 percent empathetic and I can safely say we went on to have you know, pretty great sex that night," she recalled.
"It gets exhausting having all these rules and this ideology of how you must look, so I just tend to find myself being in a position where I just need to get what I want and say it boldly."
When asked about her favorite sex position in the sheets, Watts didn't hesitate to keep it real.
"On top, underneath. Right now, I'm not fussy," she replied.
The pair tied the knot back in June after meeting on set when they costarred in the 2017 Netflix series "Gypsy."
Watts was previously married to fellow actor Liev Schreiber for 11 years. The two divorced in 2016 and share two children: Sasha, 16, and Kai, 14.
Crudup dated his ex-girlfriend, Mary-Louise Parker, for eight years until they broke up in 2003 after he left a then-pregnant Parker for Claire Danes.
Back in June, Watts announced their marriage by sharing an adorable photo on Instagram of the love birds on the steps of a courthouse.
"Hitched! 🕊️🪢♥️" she captioned the post.
Support HuffPost
The Stakes Have Never Been Higher
Popular in the Community