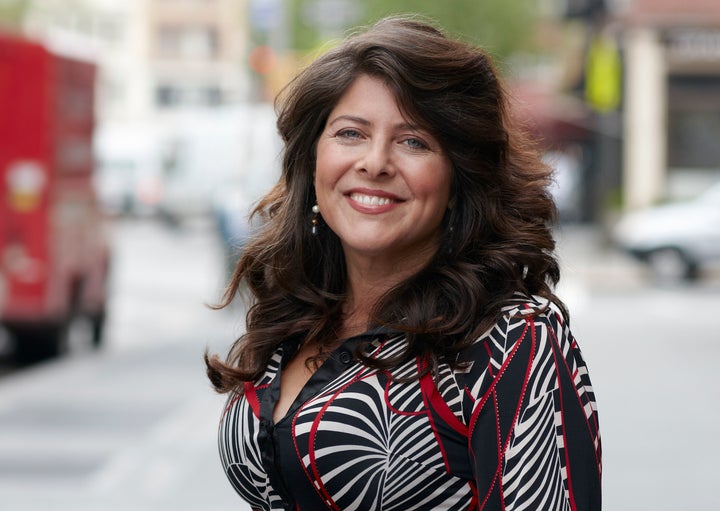 Author Naomi Wolf was confronted live on a BBC radio program Thursday with the fact that she had misinterpreted key information in her upcoming book about LGBTQ marginalization, surely fueling historians' collective anxiety for years to come.
It all stemmed from a dusty old legal term.
Wolf, the author of the acclaimed early '90s bestseller "The Beauty Myth," argues in "Outrages: Sex, Censorship and the Criminalization of Love" that some gay people received the death penalty in 19th-century England because "death recorded" was the documented outcome of their cases.
"I found several dozen executions, but that was only looking at the Old Bailey records and the crime tables," she told historian Matthew Sweet on the program "Free Thinking." Old Bailey was a major 19th-century courthouse in London.
"I don't think you're right about this," Sweet told her, followed by a painful pause. He went on to explain that the Old Bailey website defines "death recorded" as a 19th-century term referring to cases in which a judge pardoned the defendant for his or her alleged crime. In other words, the "death" was on paper only. 
Sweet, who specializes in Victorian history, pointed to the specific case of Thomas Silver, who Wolf claimed was executed for sodomy. Sweet said he found Silver's date of discharge, indicating that the 14-year-old had not been executed.
"I don't think any of the executions you've identified here actually happened," Sweet said. Ouch.
He also noted that sodomy laws were broadly defined and included child abuse in addition to gay sex, muddying the details of each individual crime.
To their credit, both the author and the historian handled things remarkably well from then on, with Wolf pledging to review her research and Sweet thanking her for doing so.
"Dr. Sweet, my thanks to you is substantial. These records of early prosecutions for sodomy and offenses by what we would call gay men, deserve to be pored over in this way," Wolf wrote on Twitter. "The records are not unambiguous as you usefully pointed but are so important out and I am sincerely grateful," she continued.
Sweet said her reaction was "very welcome and interesting" and that he eagerly awaited the results.
"My expectation is that you will find no evidence that any man was executed for sodomy during [Queen] Victoria's reign, that some of the cases you cite in the book are for nonconsensual acts," he said, adding that he believed the Old Bailey records were "too scant to determine who ― if anyone ― consented to what." 
"Outrages" is scheduled to hit U.S. bookshelves on June 18. Publisher Houghton Mifflin Harcourt said in a statement to The New York Times that it was speaking to Wolf about fixes.
"While HMH employs professional editors, copyeditors, and proofreaders for each book project, we rely ultimately on authors for the integrity of their research and fact-checking," the company said. "Despite this unfortunate error we believe the overall thesis of the book 'Outrages' still holds. We are discussing corrections with the author."
Prior to the awkward revelation on the BBC program, Wolf told Sweet her argument centered on laws that cropped up in Britain to create a "fake moral panic" about gay sex, allegedly to "distract attention from very effective first-wave feminist scrutiny of heterosexual men's misdeeds."
While Wolf's first book earned her enthusiastic praise in the early 1990s, she has been criticized more recently for pushing conspiracy theories about ISIS executions, claiming they were faked by the U.S. government.
Calling all HuffPost superfans!
Sign up for membership to become a founding member and help shape HuffPost's next chapter