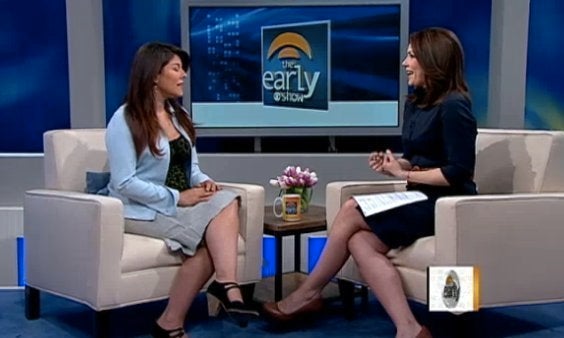 According to feminist author Naomi Wolf, even though 16 students filed a federal complaint against Yale University last week for its "sexually hostile environment," sexual harassment at Yale is nothing new.
"For at least two decades, Yale has been systematically covering up much more serious crimes than the ones the students have even identified," said the author, who graduated from Yale in 1984, on CBS's Early Show this week.
Wolf told Erica Hill that Yale uses "the sexual harassment grievance procedure in a very cynical way," in order to "stonewall victims and protect the university."
She also said the grievance procedure in itself is "a farce." "It exists to protect the interests of the university," she said.
The most recent complaint comes on the heels of two sexually charged incidents at the university to which the suit's signatories claim the university did not respond sufficiently. In October of last year, portions of campus were outraged when fraternity members chanted on campus "No means yes! Yes means anal!" In 2008, a different group of fraternity members stood outside the university's women's center with a sign that read "We love Yale sluts."
Alexandra Brodsky, one of the signatories on the complaint, told the Yale Herald that the complaint "certainly isn't a new idea." "This is something that has been discussed over the years," she said. "This comes from the feeling that people who care about these issues on this campus have tried all the other avenues. I don't think that Yale can feign surprise."
Watch the full interview with Wolf below.
Popular in the Community