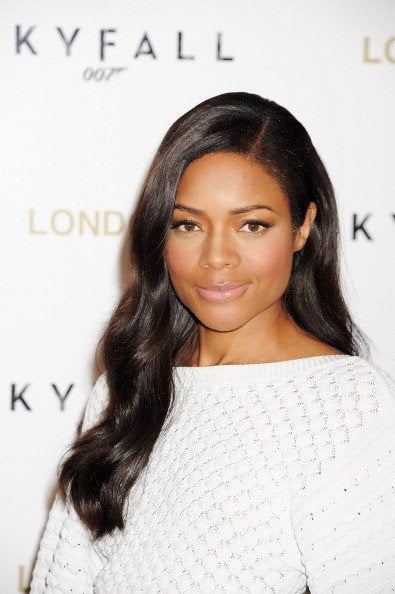 Having the opportunity to co-star beside a suave British intelligence agent such as James Bond, requires a lot of skill and technique. According to 36-year-old actress Naomie Harris, prepping for her starring role in, Skyfall, proved to be more strenuous than she originally expected.
While promoting the franchise's 23rd installment of Bond, Harris took time out to speak with the Huffington Post about her new role as 007's sidekick, in addition to her thoughts on Idris Elba possibly becoming the first black James Bond.
How would you describe your character, Eve, as the latest Bond Girl?
She's very independent, very playful. And what's really exciting for me about the role is that you see her going toe to toe with Bond. She's out in the field as a field agent, sees herself just as capable as him firing sniper rifles, Walther MPKs, and just having a blast at the beginning of the movie. Things go a bit wrong and she begins to question whether or not she's right for the field work.
I could imagine handling such heavy artillery comes with a good amount of skill. How did you train for the film?
For two months, before we started filming, I had a personal trainer and she took me out five days a week for two hours a day. And she really kind of kicked my butt and got me into shape with lots of yoga, running, and circuit training. And then I was at the gun range three times a week learning how to fire machine guns, Walther MPKs, and sniper rifles. And then I was doing stunt driving twice a week. So for two months I was very, very busy even though we hadn't started filming, just prepping for the role.
Do you have a favorite Bond film?
Mine would be "Casino Royale," because it was the first time that I saw more of a vulnerable Bond. And I loved that, because it made me more attached to the character. I was more on the edge of my seat, because I really genuinely didn't know what was going to happen to him. Whereas before, they were kind of like cartoon characters. You knew no matter what that they dodged a bullet, wouldn't get hurt, or they never fall for the girl. This movie added the whole element of danger which I loved.
While reading the script, did you find yourself going back to take any notes from previous Bond girls?
No, in fact I really tried to do the opposite. I really felt like I didn't want to be straight jacketed by knowing too much about what was done in the past. I didn't want to try and make my character similar to someone in the past. I was specifically asked by the producers and director to come in and add a modern character. And that was really important to me to make her original.
I didn't realize that there was this talk and then I did a film with Idris [Elba] and he said that he met Barbara Broccoli [James Bond producer] and that it does seem like there is a possibility in the future that there could very well be a black James Bond. And I would have to vote for Idris because I just finished working with him and he's a great guy. [Laughs]
He's also a fellow London native, as well.
That's right. I didn't even realize that until I started to work with him. I thought he was an American based on his role on "The Wire." [Laughs]
Speaking of filming, Mandela: Long Walk to Freedom, with Idris. What can fans expect from your role as Winnie Mandela?
Well, it'll be completely different from my role in Bond. [Laughs] It'll be very raw, very emotional, and it's the most challenging role that I ever played. It's a role that I'm most proud of.

Are there any other projects that you're currently working on aside from promoting Skyfall and Mandela: Long Walk to Freedom?
No, not at the moment. I did Bond which was nine months long, then I took a two day break and went off to South Africa to film my part as Winnie Mandela. I finished that just over a month ago. And now I'm doing a worldwide tour promoting Bond. So after this is finished my only thoughts are about taking a break and going on a nice holiday.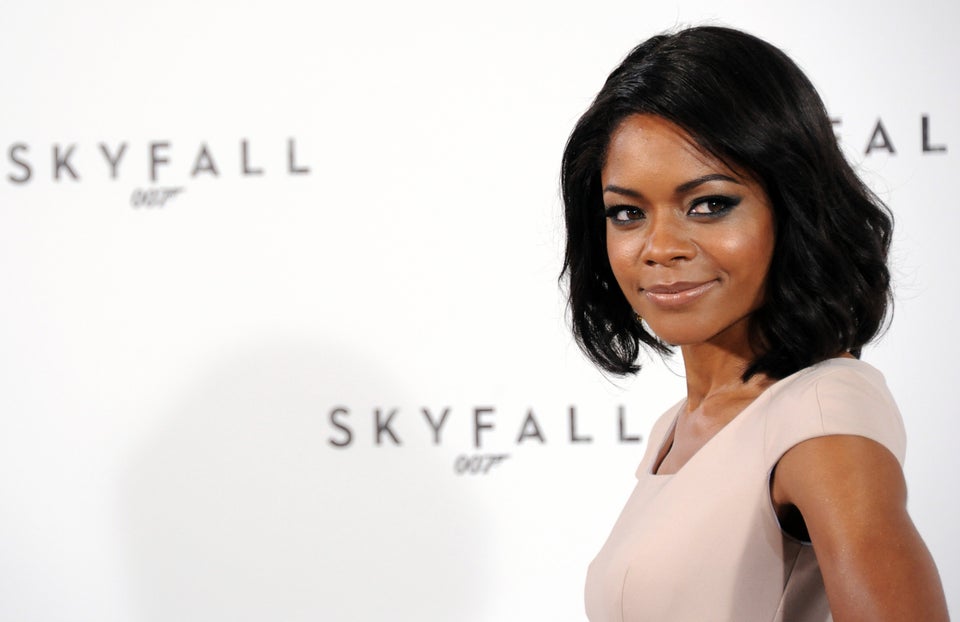 Naomie Harris Photos
Popular in the Community